I'm still working my way through my December 2012 Christmas photos.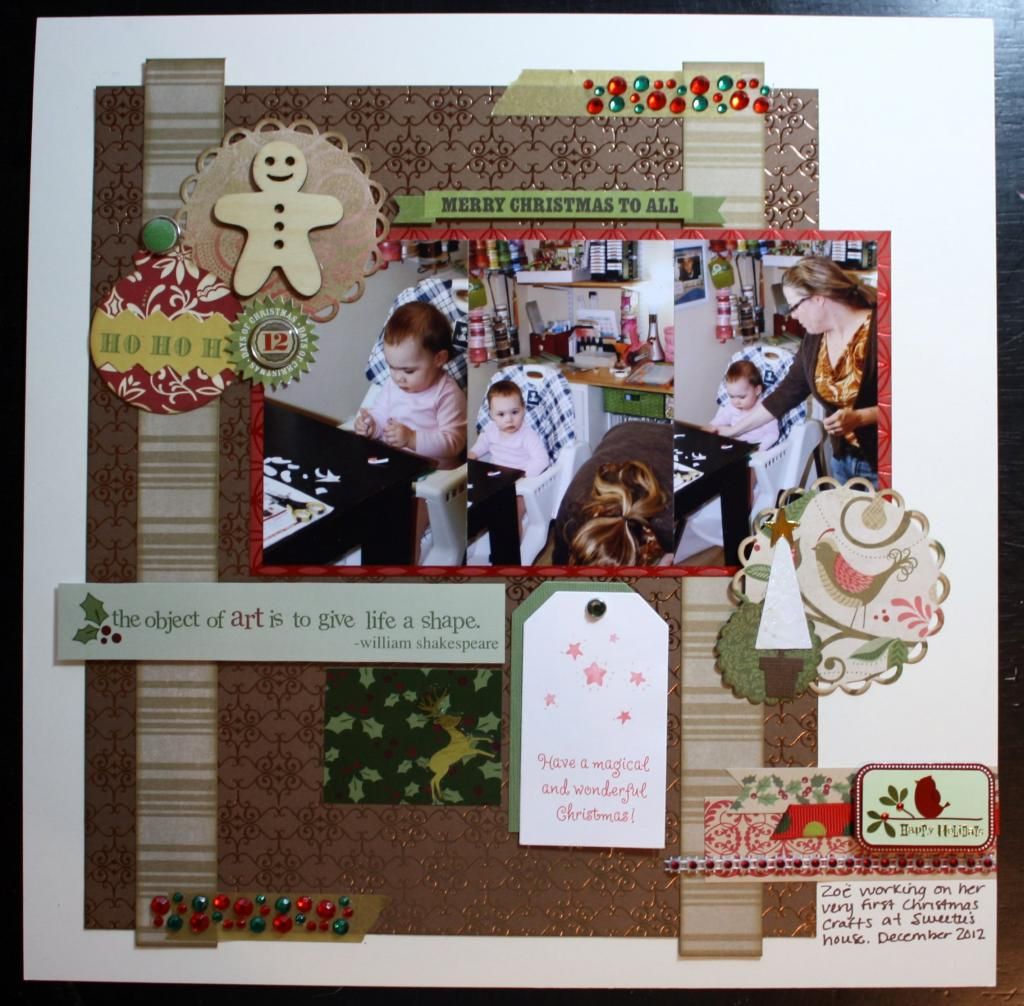 I was inspired to create this layout by a Pagemaps from March 2014. I'm not so sure I'm in love with this page but at least it's done and will go into my album now.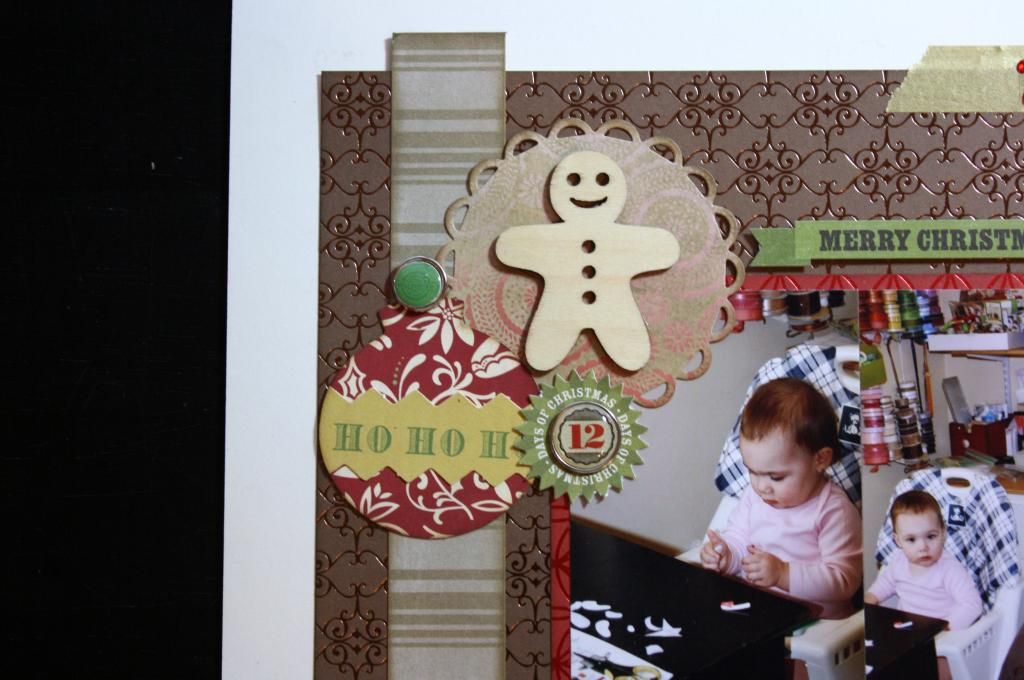 The ho, ho, ho ornament embellishment is from years and years ago, it just goes to show that if you really like it and hold onto it you will eventually use it up. The piece under the gingerbread man is another leftover from the Pear & Partridge papers that I started with.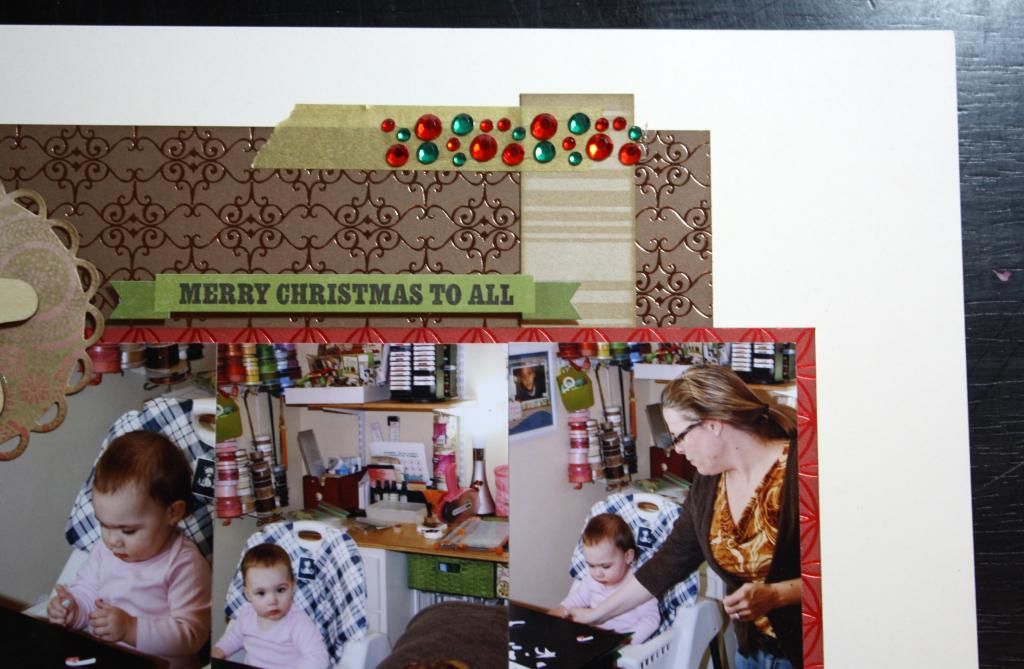 These are the final bits of the red and green bling strips, I'm pretty sure I have more rolls of the stuff in my Christmas stash but the roll that I pulled out for my December embellishment pile is completely used up.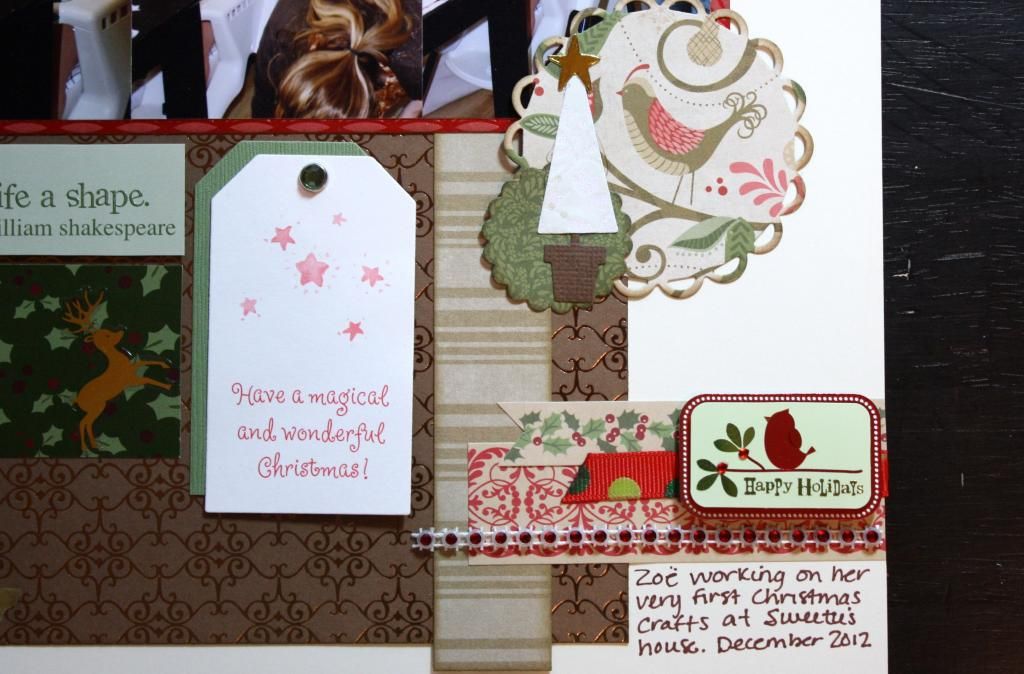 Here are a couple more pieces of leftover Pear & Partridge papers and also some leftover paper ribbon pieces along with the last bit of the polka dot ribbon I found in my wrapping paper bin this year. The sentient tag is actually a piece that I used my tag dies to cut out Christmas cards with.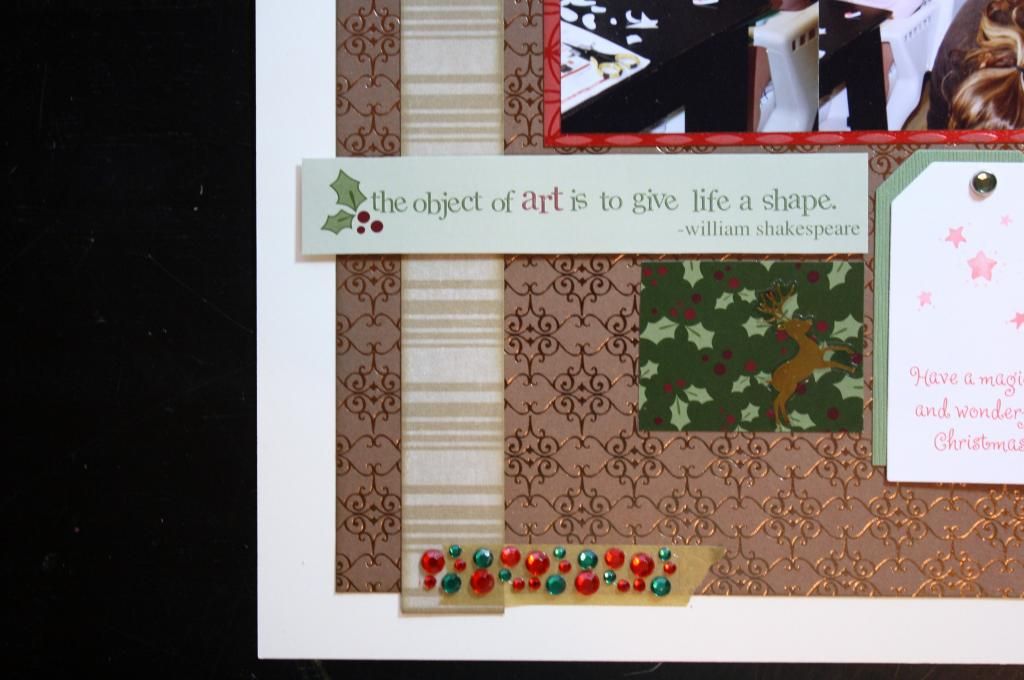 I also added the last 2 stickers off a sticker sheet and even added in another gold reindeer.
Thanks for visiting my blog today!!!