Here's another layout from Christmas 2012. I think this one will compliment the one from yesterday quite well. This layout started with the leftovers from a pack of CTMH Pear & Partridge paper and embellishments that I had leftover from Christmas 2012. I had bought the workshop on the go scrapbooking kit and the card kit but never made any scrapbook layouts with it. I have used random bits and pieces from the paper and embellishments to make cards with though.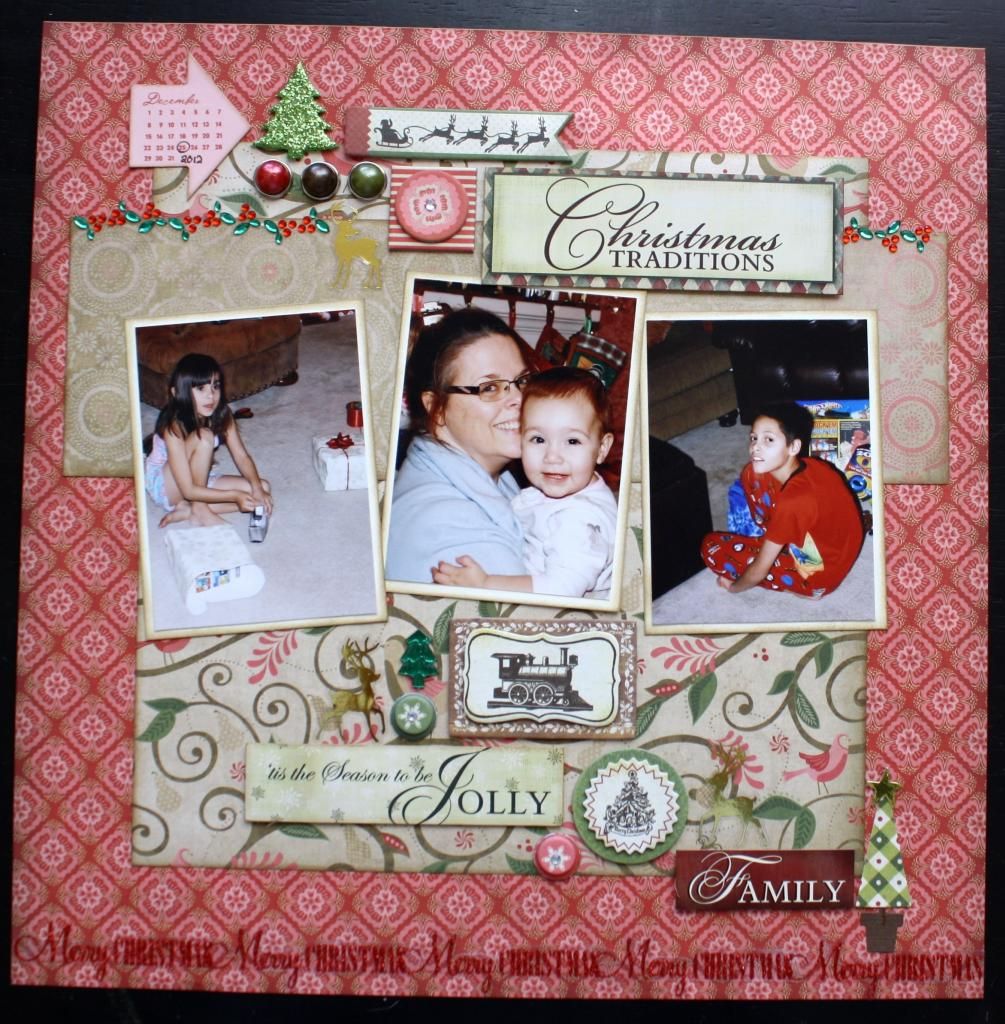 I used a Pagemaps from March 2014 to start this layout. I love sketches just in case you guys didn't know that! It's a great way to start building a layout. I don't usually stick to one exactly but on the rare occasion I will. Today, I did not! LoL!!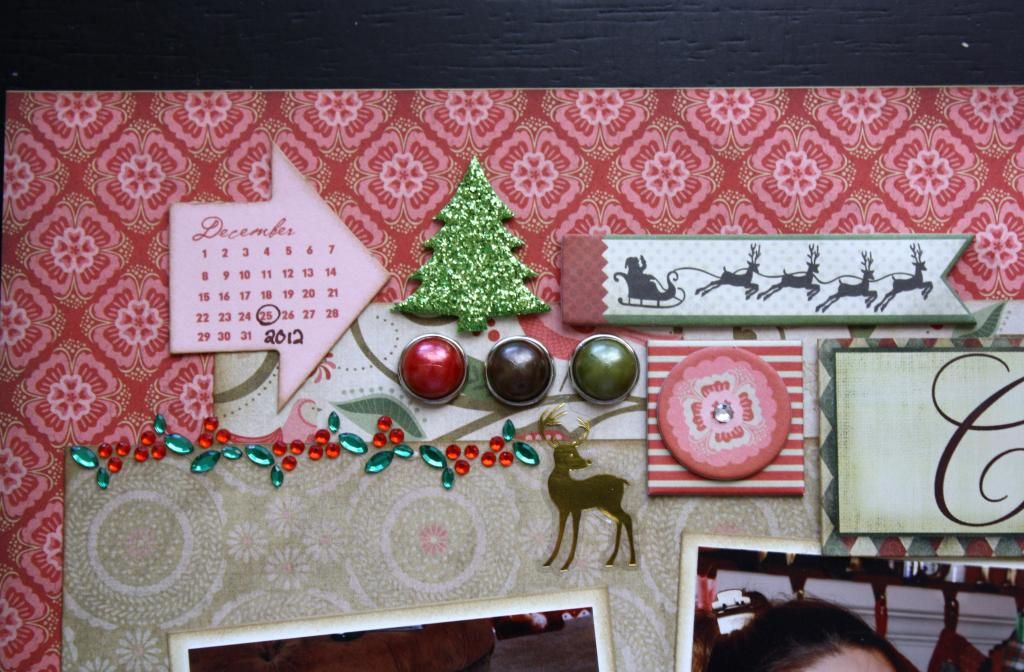 Of course I dove into the bin and stickers that were laying on my desk to embellish this layout. I have so many Christmas embellishments and I really need to concentrate on getting them used up. I think I did a fair job doing that on this layout.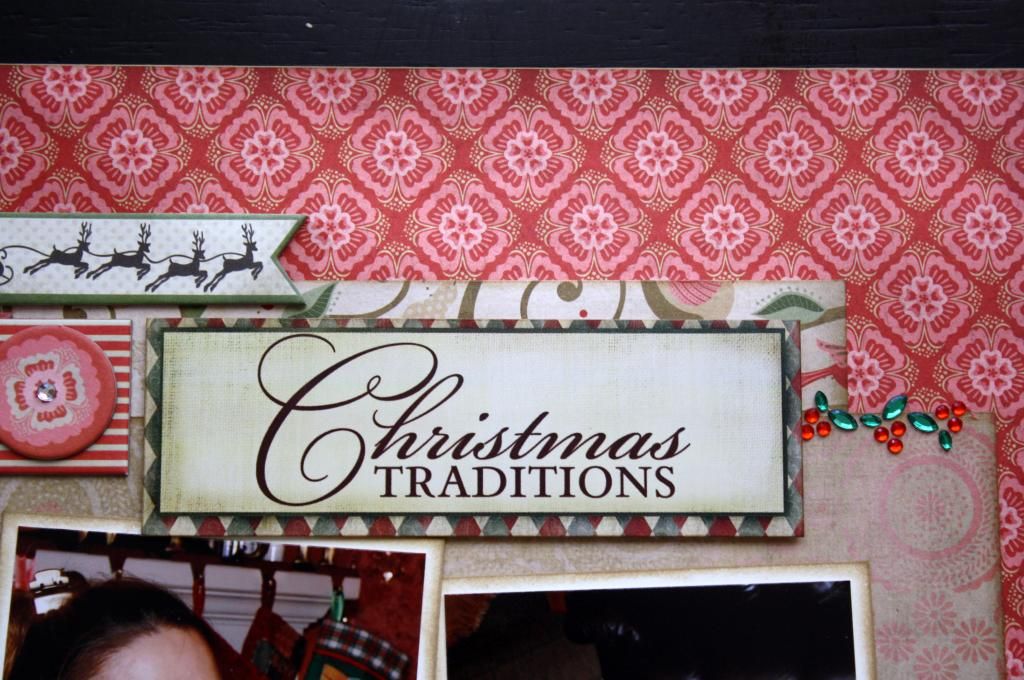 All but a few of the embellishments on this layout are from other manufacturers besides CTMH. I'm not a CTMH snob...I just love their product but I also love lots of other manufacturers product as well!!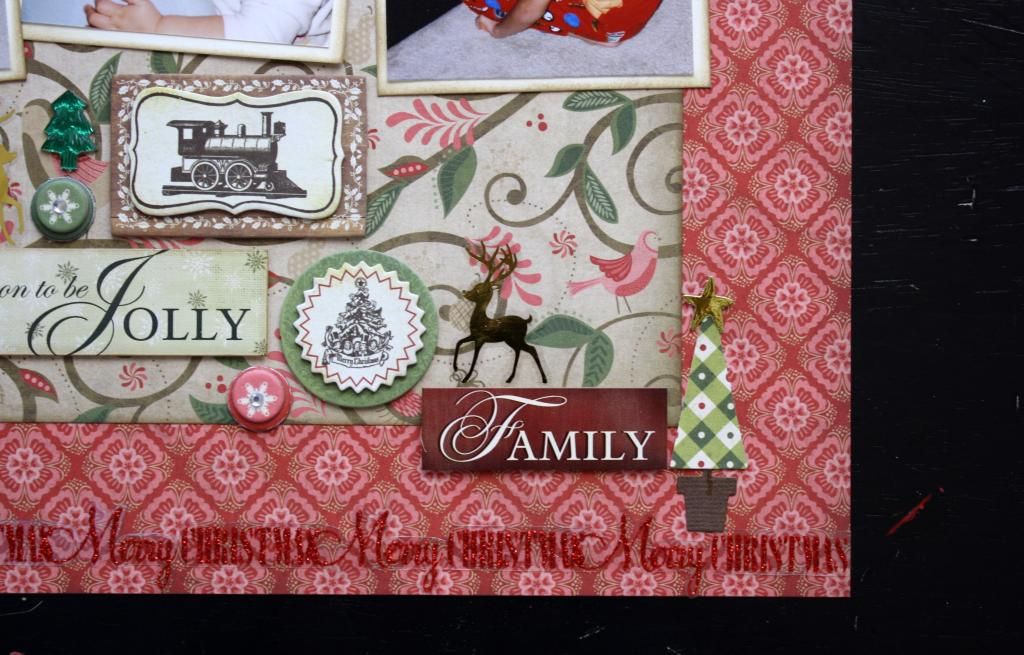 I actually made this little Christmas tree. A couple of months ago I spent a couple of days studying for a major test, during that time I was listening to lecture CD's and I needed something to do with my hands so I got out some Quickutz dies and Christmas paper and went to town making embellishments.
The only new thing on the layout from this year besides the home made embellishments are the gold reindeer. I bought a package of those at HL this year to add some gold shine to my layouts.
Thanks for visiting my blog today!!!