I'm still in the Christmas mood this week so I have another Christmas layout to share. I am also still working through the CTMH Pear & Partridge paper pack that I pulled out to use up and I must say that I am nearly to the bottom of the stack of papers here. I will probably have some cardstock left over from it and if that is the case I think I will have to pull out another paper pack to keep going till it all gets used up!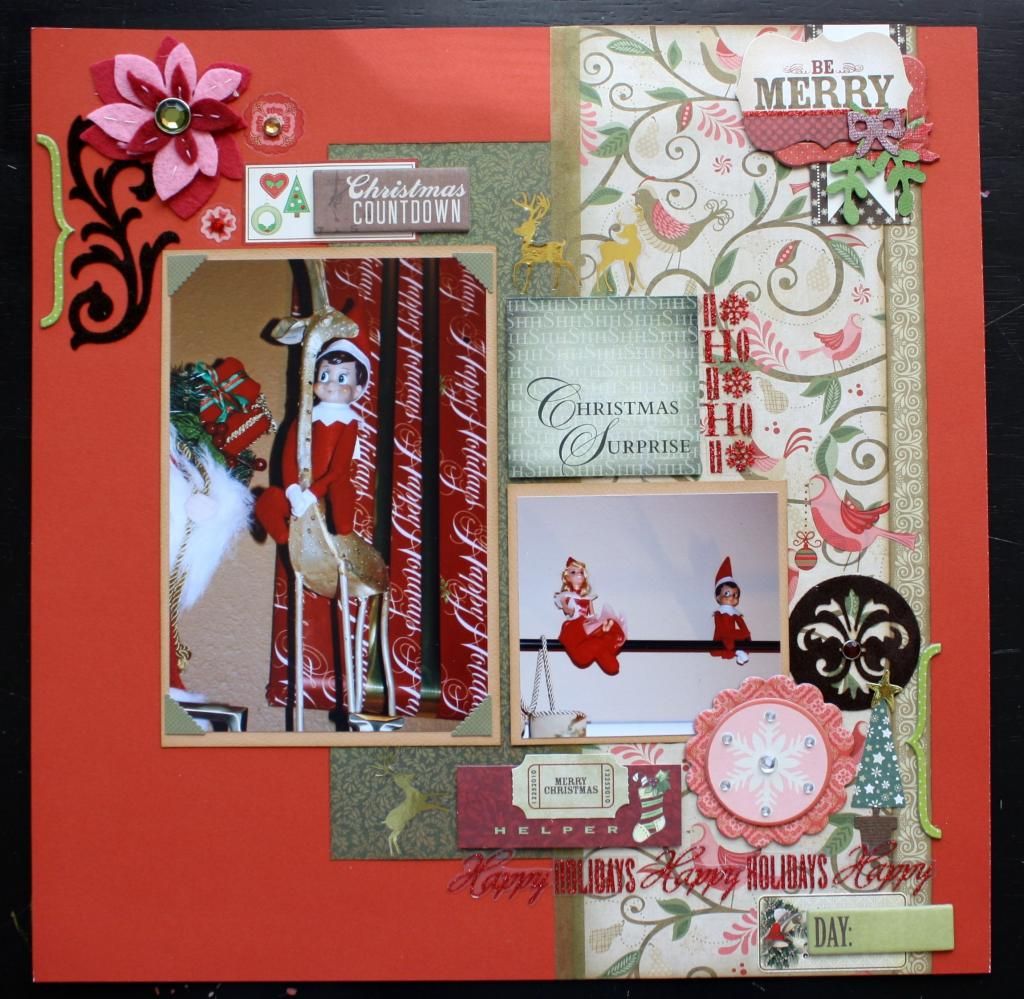 I started with a Pagemaps sketch from May 2009, of course I always start with a sketch...but I don't think the layout looks much like it now.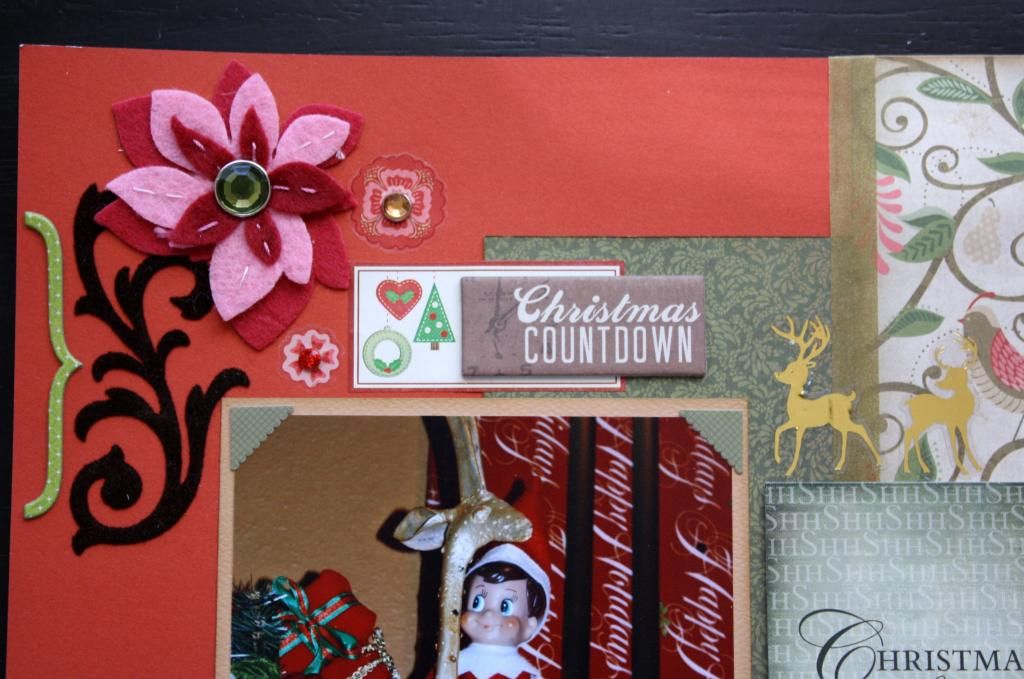 That large pink and red flower has been in my stash for years. I had a total of 3 that I just could not get used up and I have finally used all 3 this year...whoop whoop for me!!!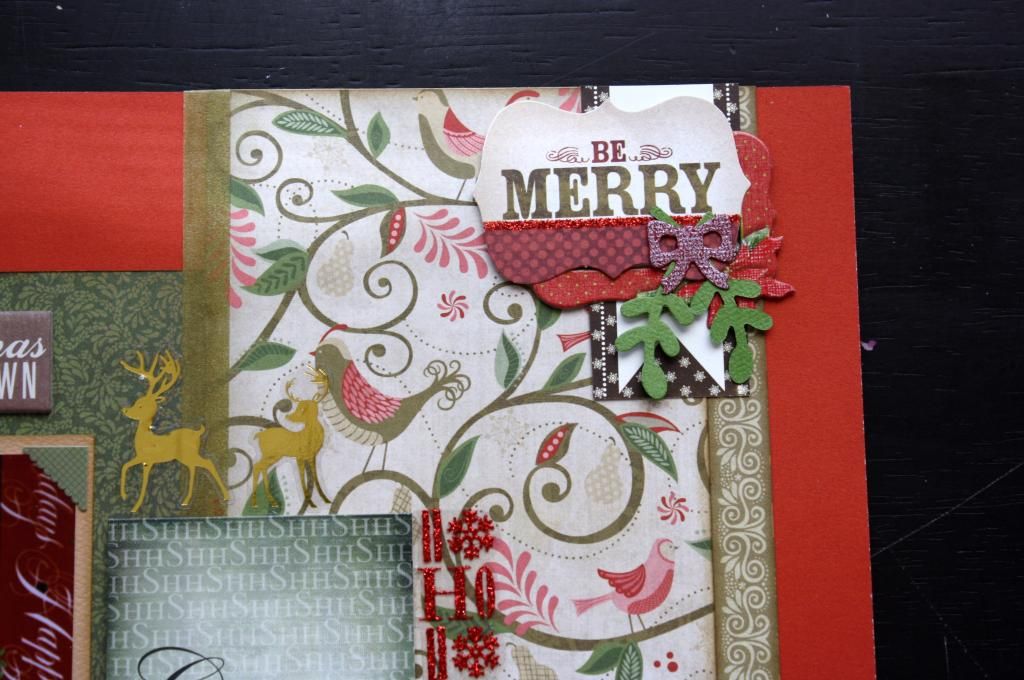 The mistletoe sprigs embellishment is one that I made this year while studying for a major exam. I was listening to lecture CD's and needed something to do with my hands.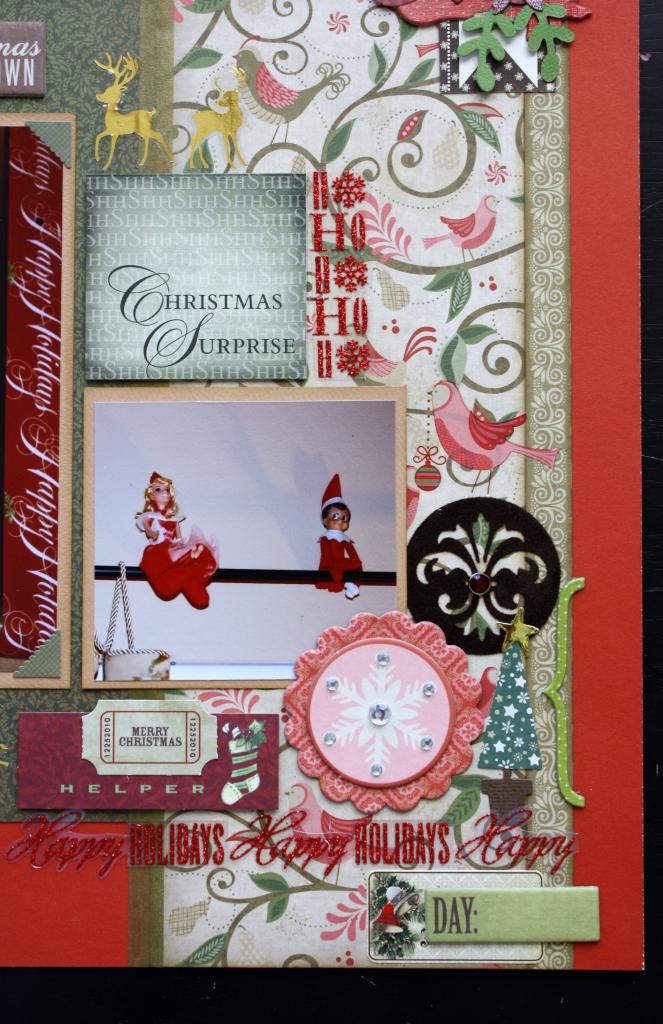 The dark brown embellishment in the upper left and lower right corners are felt embellishments from CTMH. The strip of paper down the right side is a branding strip from one of the CTMH papers.
I even used some gold washi tape on this layout. I love that I am using more and more older embellishments. Hopefully I will empty out the tray I have on my desk by the end of December this year!!
Thanks for visiting my blog today!!