Here is layout #4 using the leftovers from a CTMH 2012 paper kit called Pear & Partridge. I am getting close to using it all up, this layout has the last full sheet of pattern paper on it, after this it's scraps.
My inspiration for this layout came from a Pagemaps sketch from December 2014, there's still some similarities but then it became something totally different I think.
I've used a bit more of the bling tape with what I think are holly berries and leaves here. I'm determined I will get at least one roll of this stuff used up! LoL!!
The "Merry Christmas" wood veneer is new this year. I bought it at Michaels just a couple of weeks ago.
The felt tree is new this year as well, my sister bought it as a set of 2 to use to decorate the front of her December daily album and I was lucky enough to get the other one.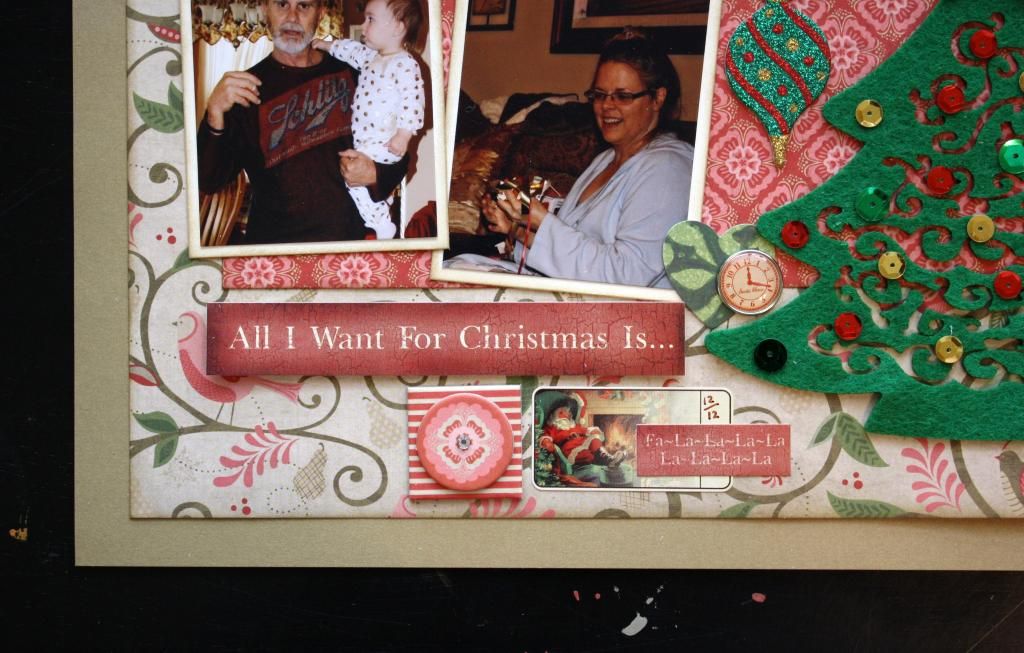 And finally a whole mish/mash of leftover stickers and embellishments complete this layout.
Thanks for visiting my blog today!!!