This is the final layout from my 2012 CTMH Pear & Partridge paper kits, I had the scrapbooking and the card kits. I still have some leftovers, there are a couple of dimensional stickers, rub ons and paper scraps and a few sheets of cardstock, but I have plans for those so stay tuned.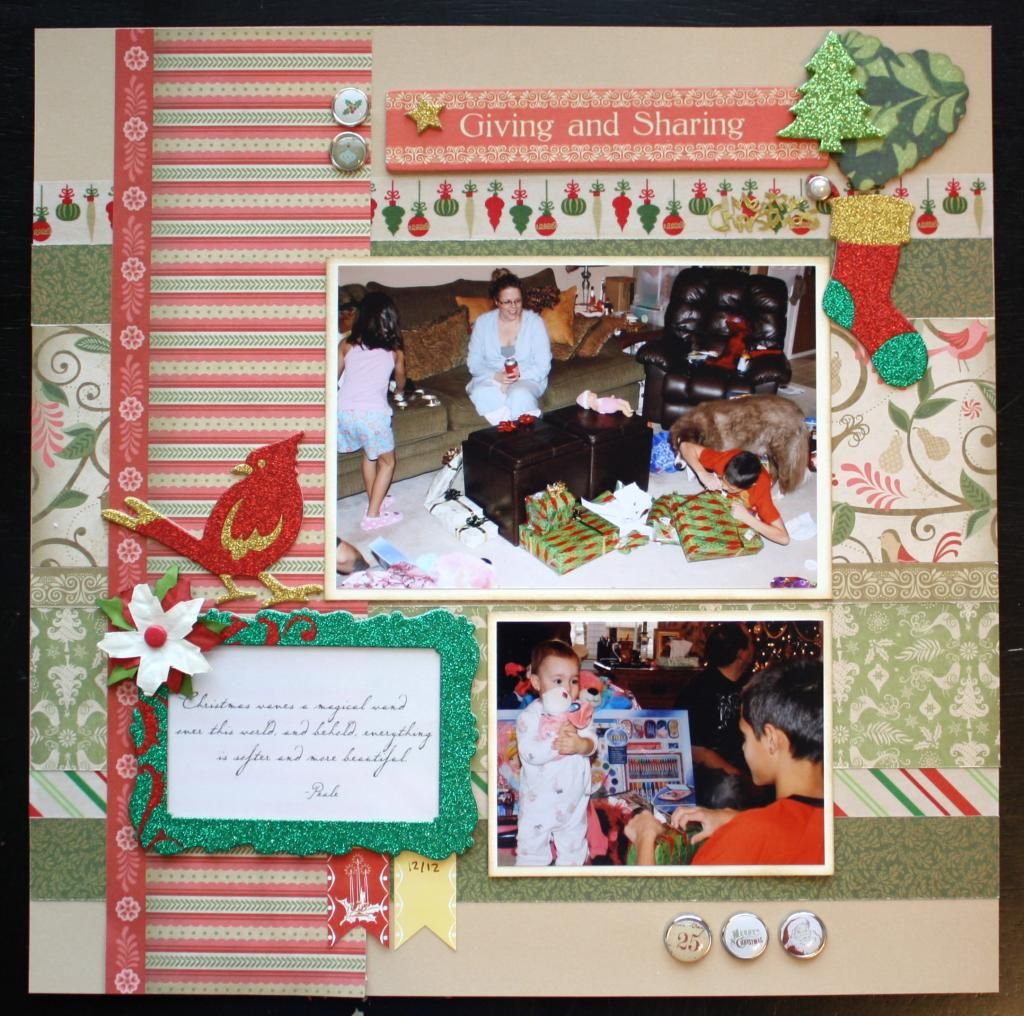 I was inspired to create this layout using a sketch from Pagemaps February 2010. Since I only had scraps of paper left I used all of the larger pieces along with some washi tape and a branding strip to create the background. paper.
I embellished the upper right corner to balance the lower left corner.
There is actually a gold "Merry Christmas" sequin beside the stocking, it shows up well in person.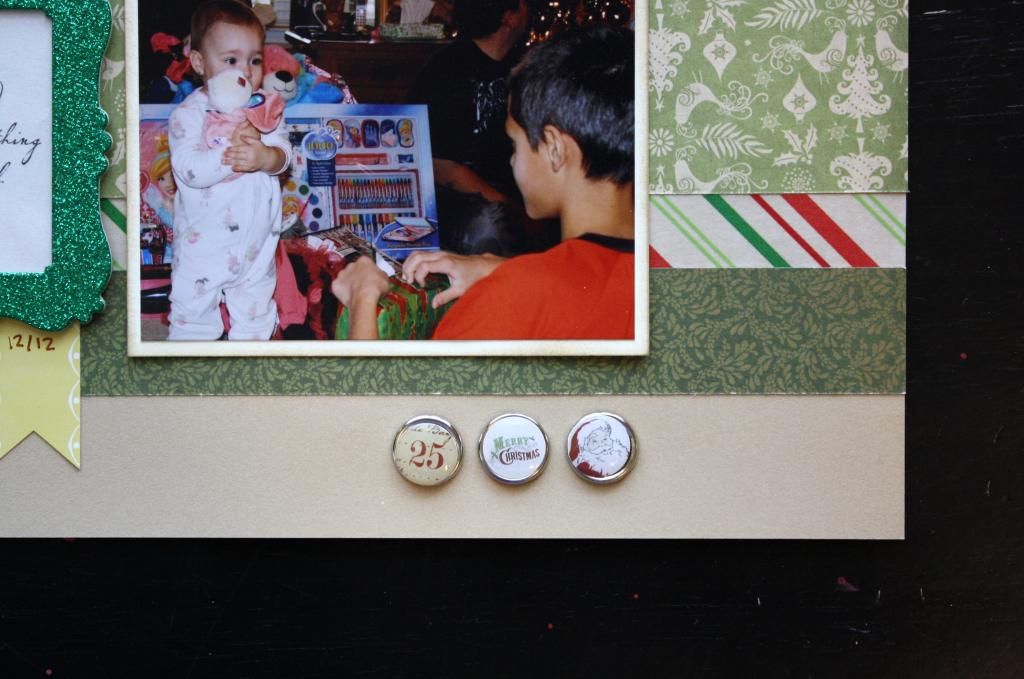 I used larger brads here to get them used up.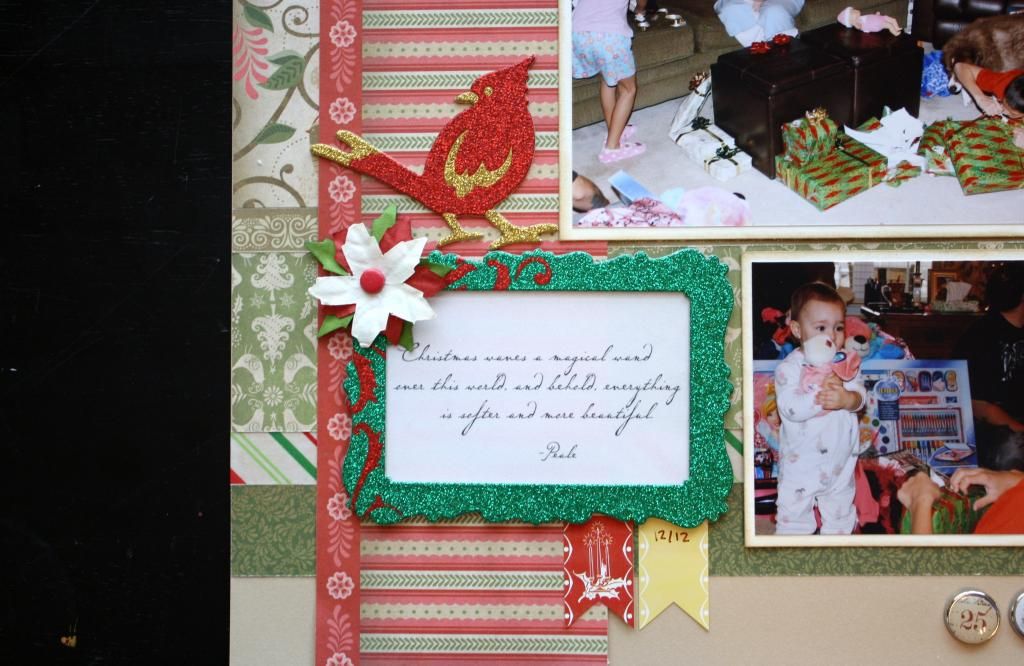 Finally found a use for these larger glittered embellishments, they have been in my stash for years.
Nope...I'm not done with Christmas layouts, I'm still in the mood to create them so I've pulled another partial pack of Christmas paper and stickers from my enormous Christmas stash! So stay tuned and check back for more!
Thanks for visiting my blog today!