I've used papers that I pulled to add to the cardstock that I had left over from the initial stack of papers I pulled to make Christmas layouts. I even used a couple of leftover scraps from the CTMH Pear & Partridge paper that I made embellishments from.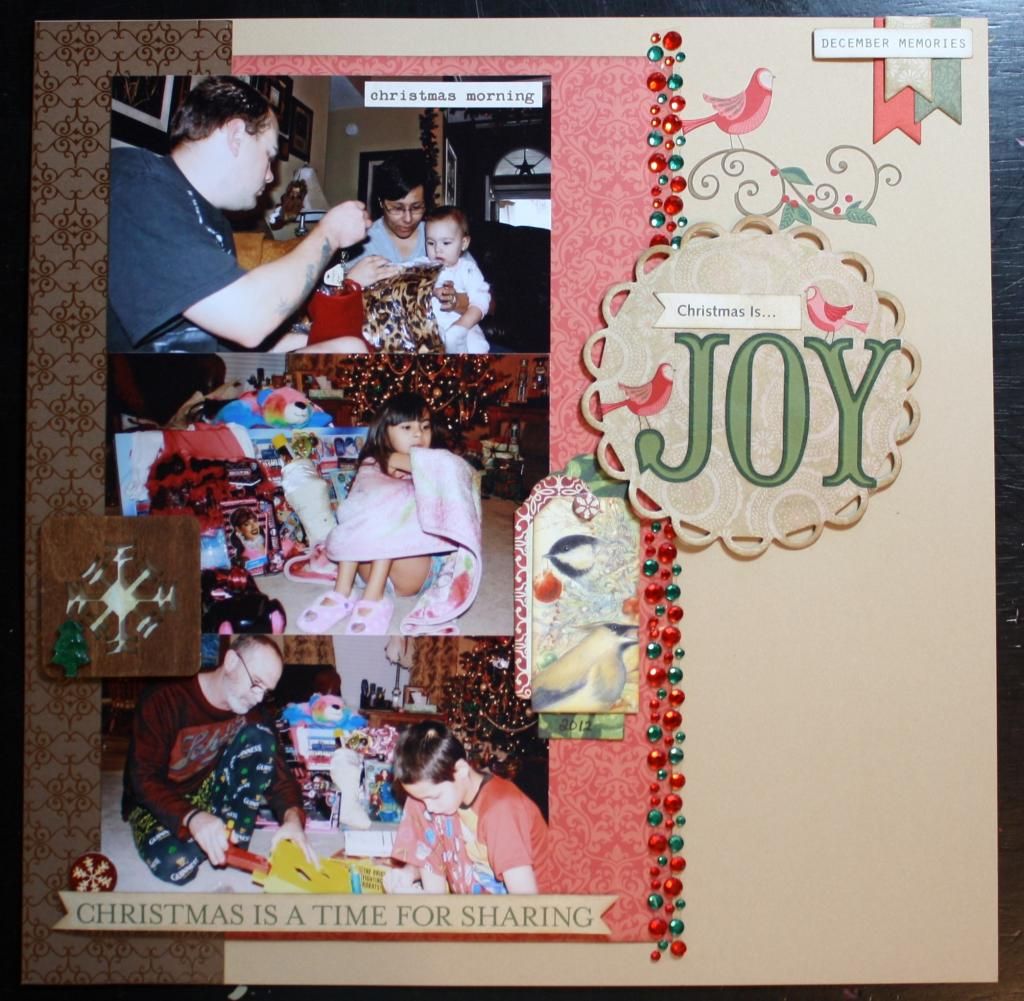 I was inspired to make this layout using a sketch from Pagemaps January 2010, I tried to copy but the page maps listed on the January 2010 post were actually from January 2011. So sorry I can't show you the sketch.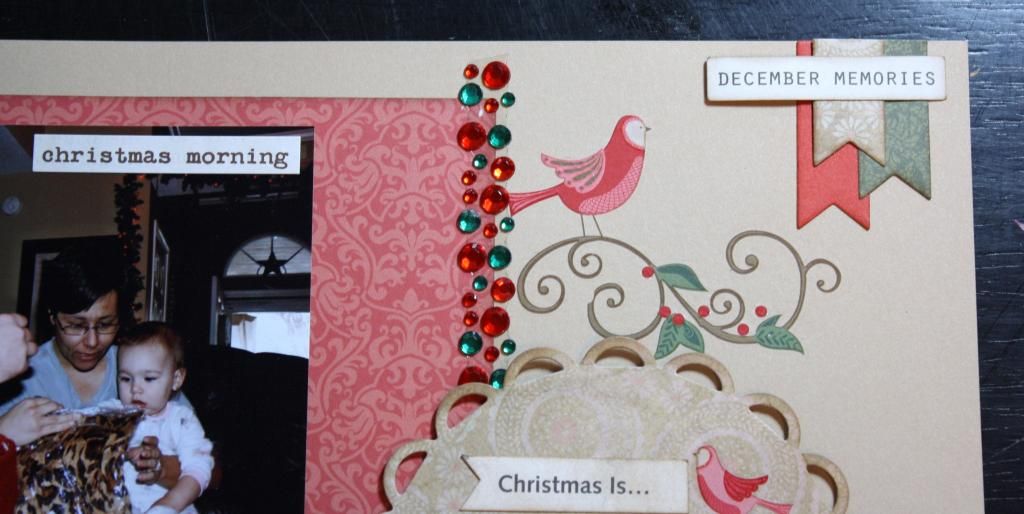 Lots of rub-ons here from the Pear & Partridge got used on this layout.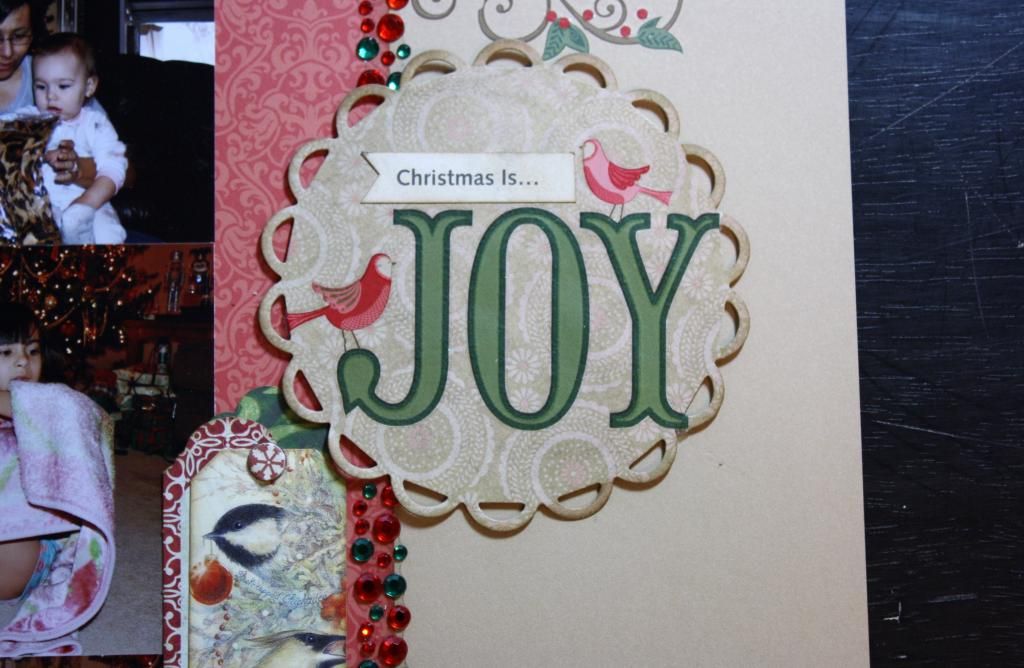 The "Christmas is" is part of a branding strip that I cut down.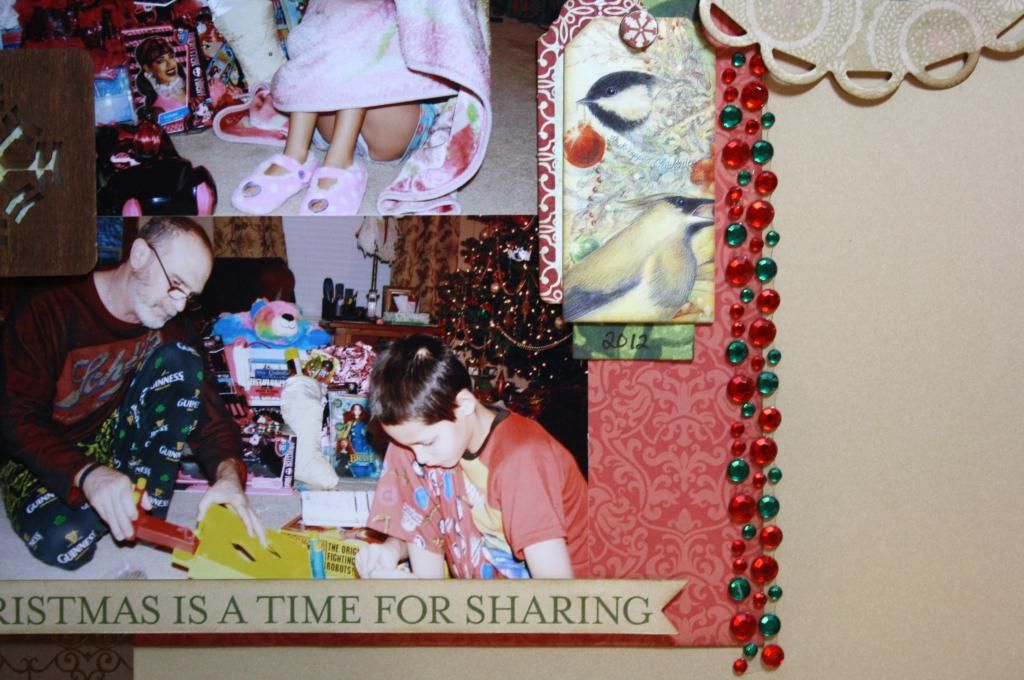 I added another leftover or two here, the birds on the tag is actually a cut down tag from a Christmas card from a few years ago and the "Christmas is a time for giving" is another branding strip from the Pear & Partridge papers.
The snowflake wood veneer is a new purchase from this year with a scrap piece of paper behind it.
Thanks for visiting my blog today!!!