I'm sharing another layout from 2012. I feel really bad for not being caught up on scrapbooking, but I love that I have photos to scrap right now that are related to the season! LoL!!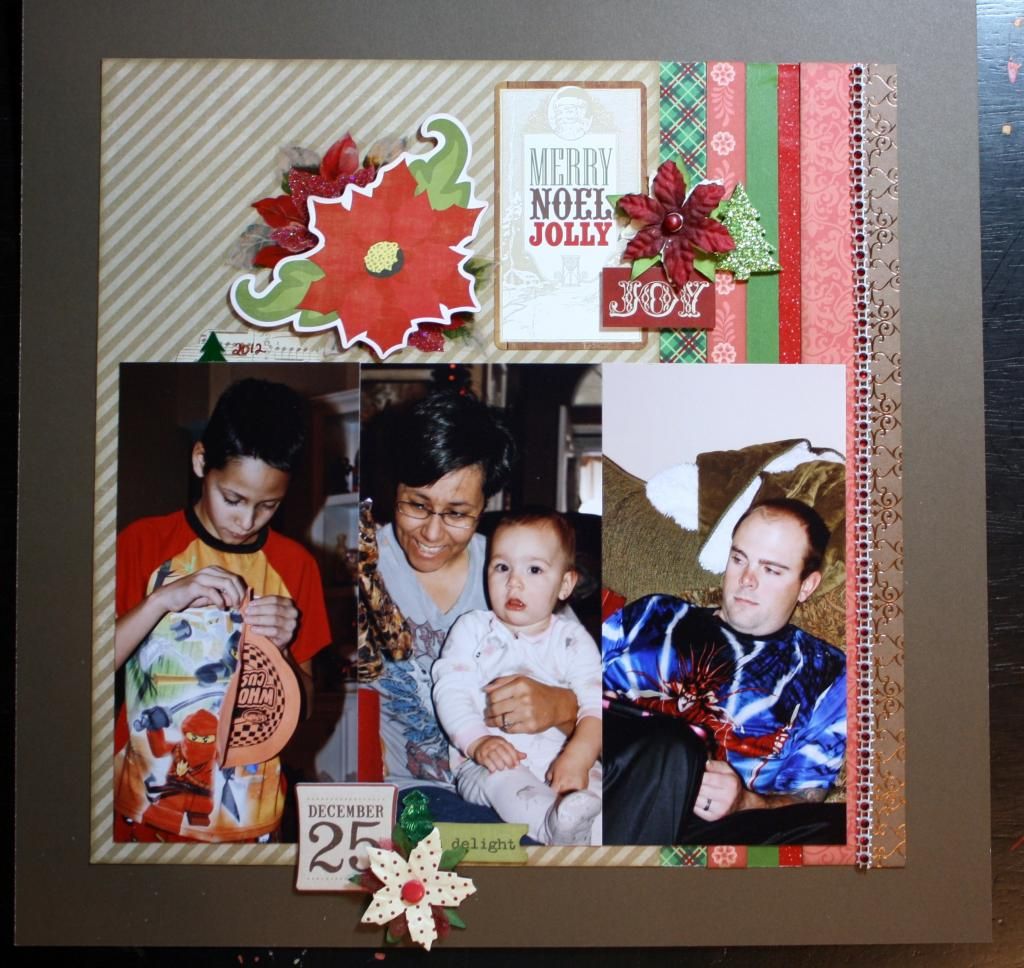 I was inspired to make this layout using a sketch from Pagemaps January 2010, I tried to copy but the page maps listed on the January 2010 post were actually from January 2011. So sorry I can't show you the sketch.
Pretty simple layout with lots of fabulous embellishments. I even added another branding strip down the side, can you tell which one it is?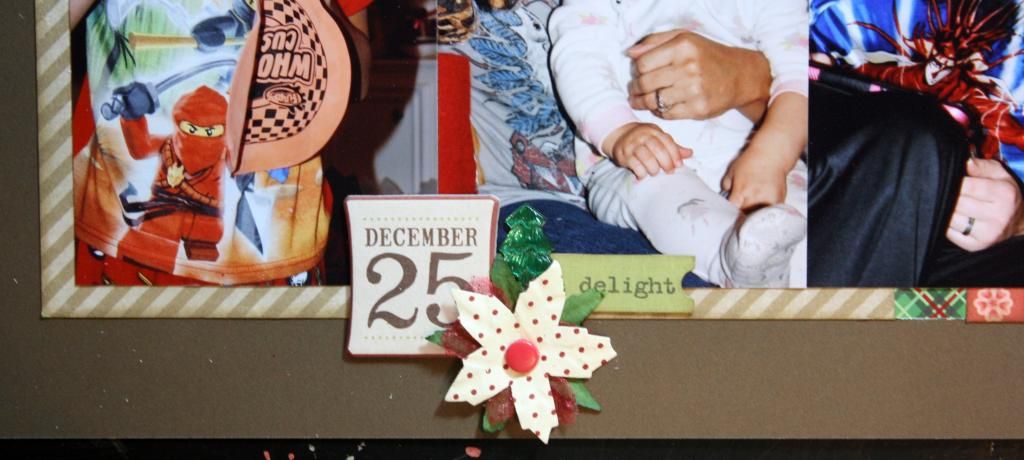 The green tag had joy & delight on it but because I used a sticker with joy on the top cluster I covered the bottom joy up.
Thanks for visiting my blog today!!!