I just don't think this photo does justice to my Christmas tree, the tree itself is 10 foot tall.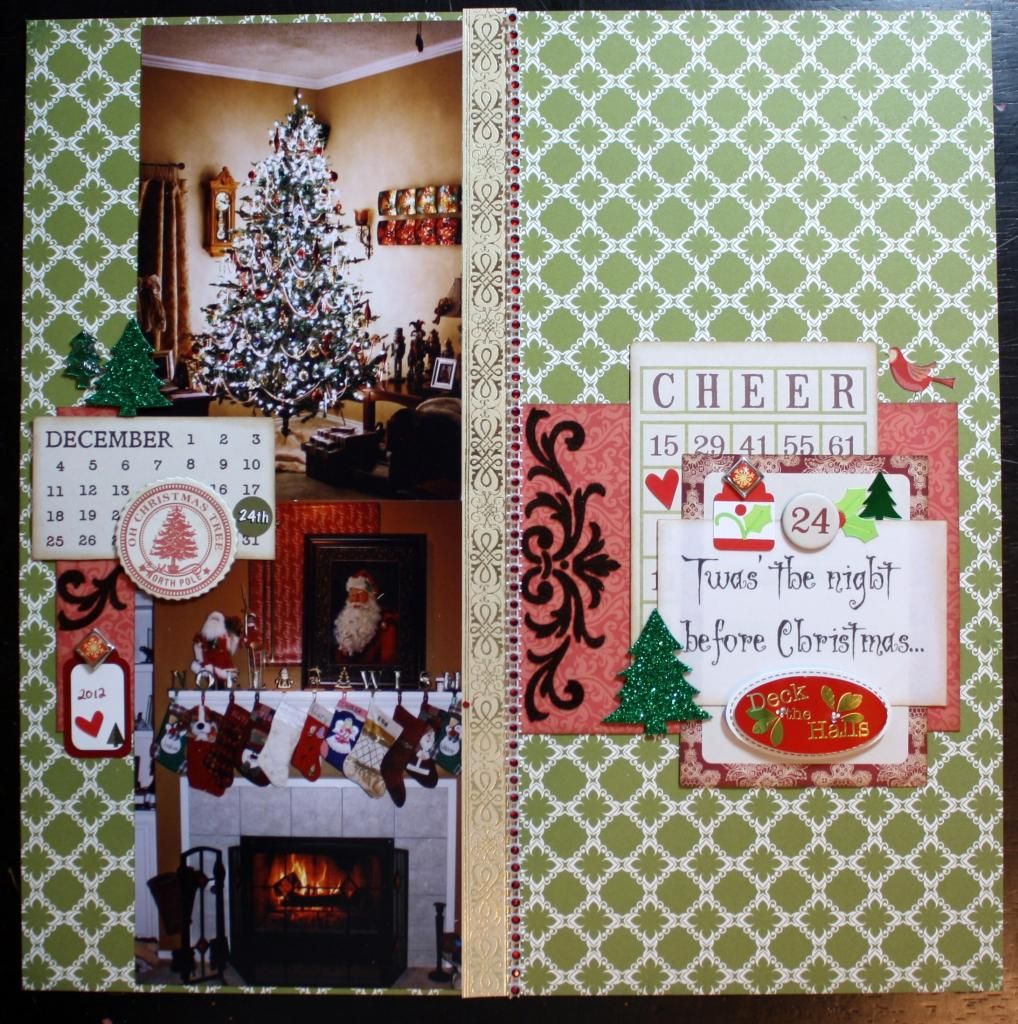 I was inspired to make this layout from a Pagemaps from June 2009.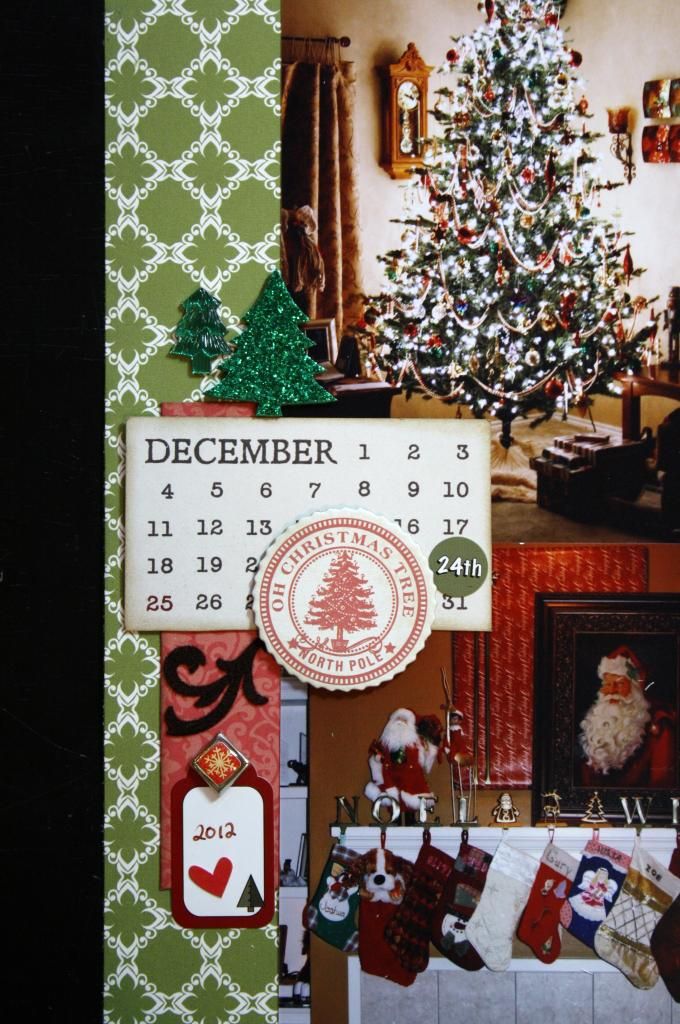 Lots more bits and pieces from my embellishment and sticker piles. The dark brown embellishment below the calendar is a rub on and I added a little heart to the tag with the year and the Christmas tree.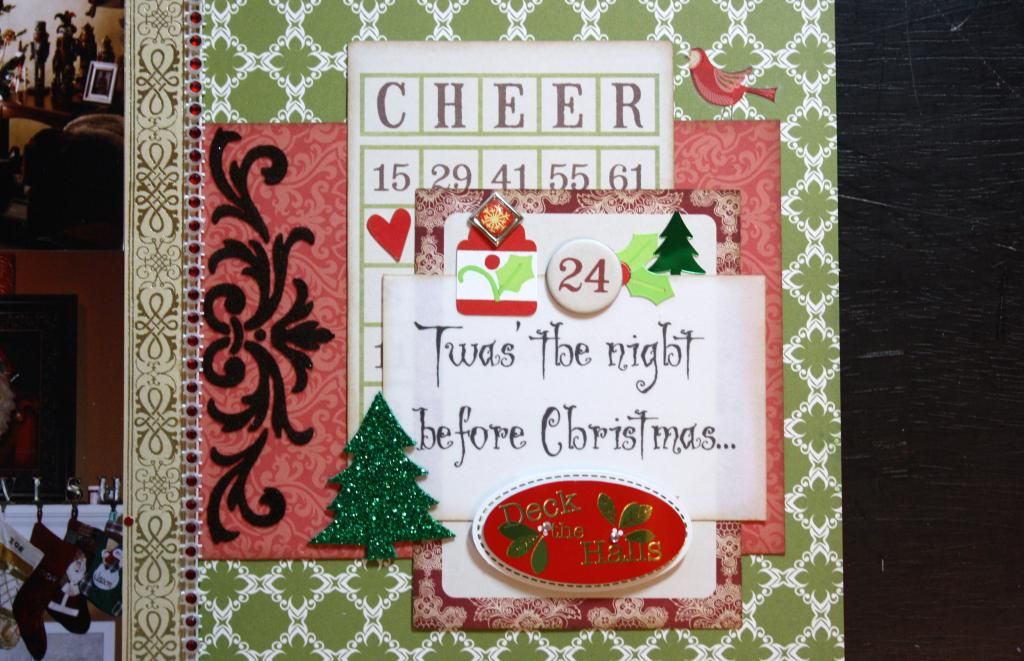 I layered up some of the bigger cards that I had left in my embellishment pile for the title, I added some holly leaves and some Christmas trees. I also used another dark brown felted rub on here. I also added one of the longer pieces of paper tape that I had left to embellish down the side along with a strip of red bling.
Thanks for visiting my blog today!