I should of taken a photo of the CTMH Pear & Partridge paper that I pulled this month to work with along with the stack of embellishments, but I didn't. Oh Well...
I did, however, take a photo of what was left of my CTMH Pear & Partridge scraps and leftover cardstock and exactly what I did with them.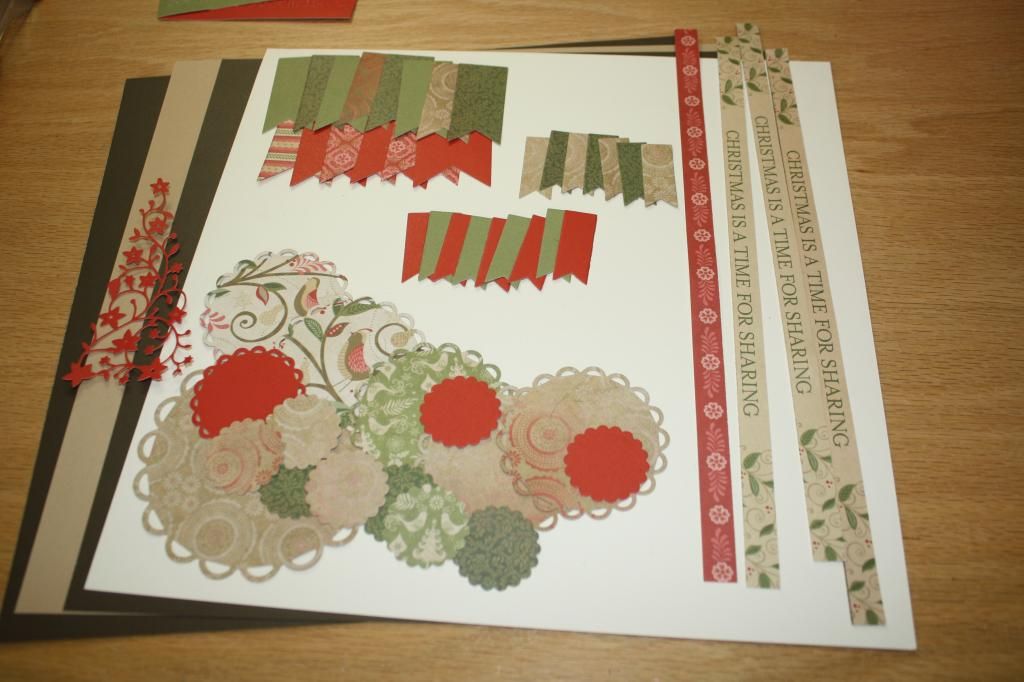 I had 4 sheets of cardstock left and 4 branding strips left, all the pattern paper I cut down using several dies in my big shot. All of these embellishments I have added to my bin of goodies that I am working with this month.
Now what am I to do with those 4 sheets of cardstock? Add more pattern paper of course!
I had these papers, sticker sheet, punch out page and cut a parts in one bag in my Christmas stash. Initially I thought it was all Teresa Collins but once I pulled it out and looked I saw there are numerous manufacturers.
Teresa Collins--Christmas Cottage
Chatterbox--artsy.licious
Echo Park--Tis the Season
Echo Park--Dots & Stripes
So don't forget to come back and check on my blog to see what I have created with all this beautiful paper!!
Thanks for visiting my blog today!!