Here is another layout from my September 2014 Fun Play CKC kit. I was inspired to make this layout by a sketch from CTMH Make it From the Heart Volume 2 pattern 03.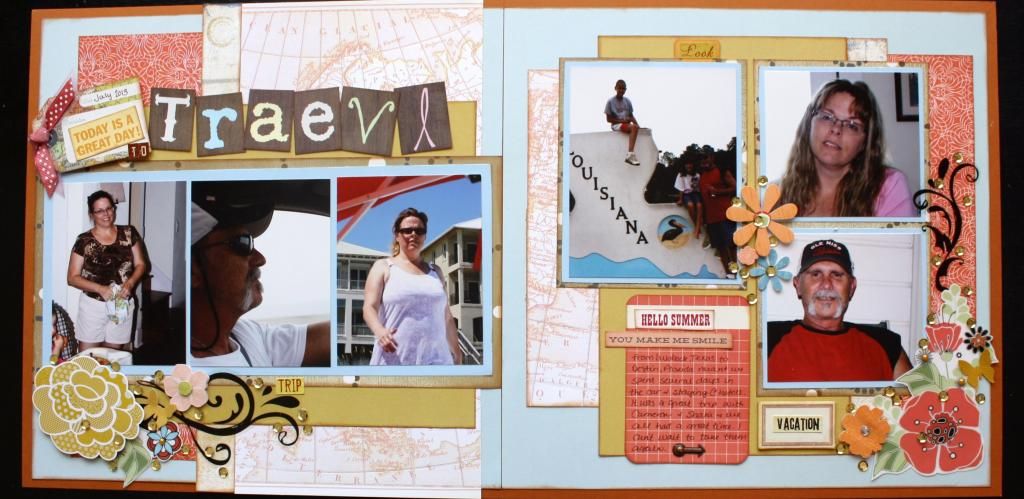 These photos are from our July 2013 trip to Destin, Florida.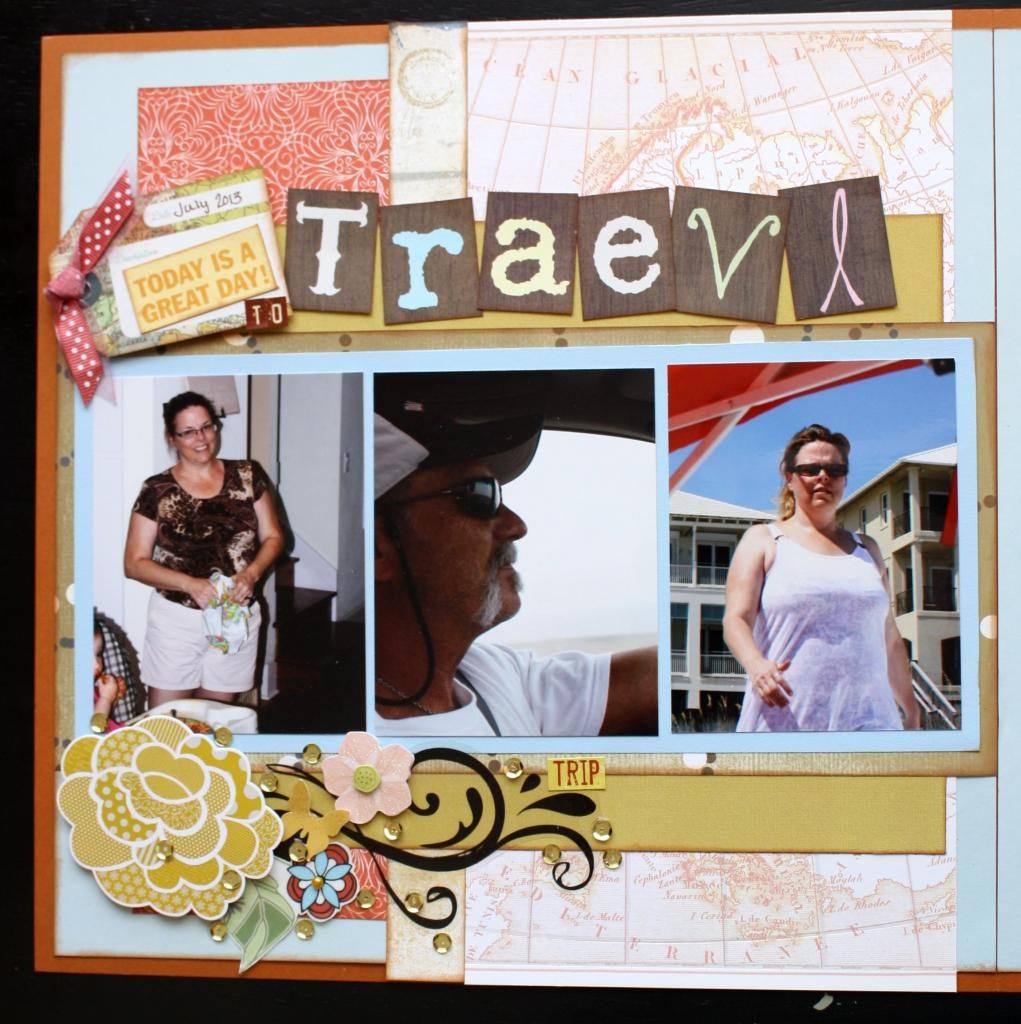 The left side has a small little red and blue flower that was too transparent with the carrier sheet behind it so I left it on and cut it out.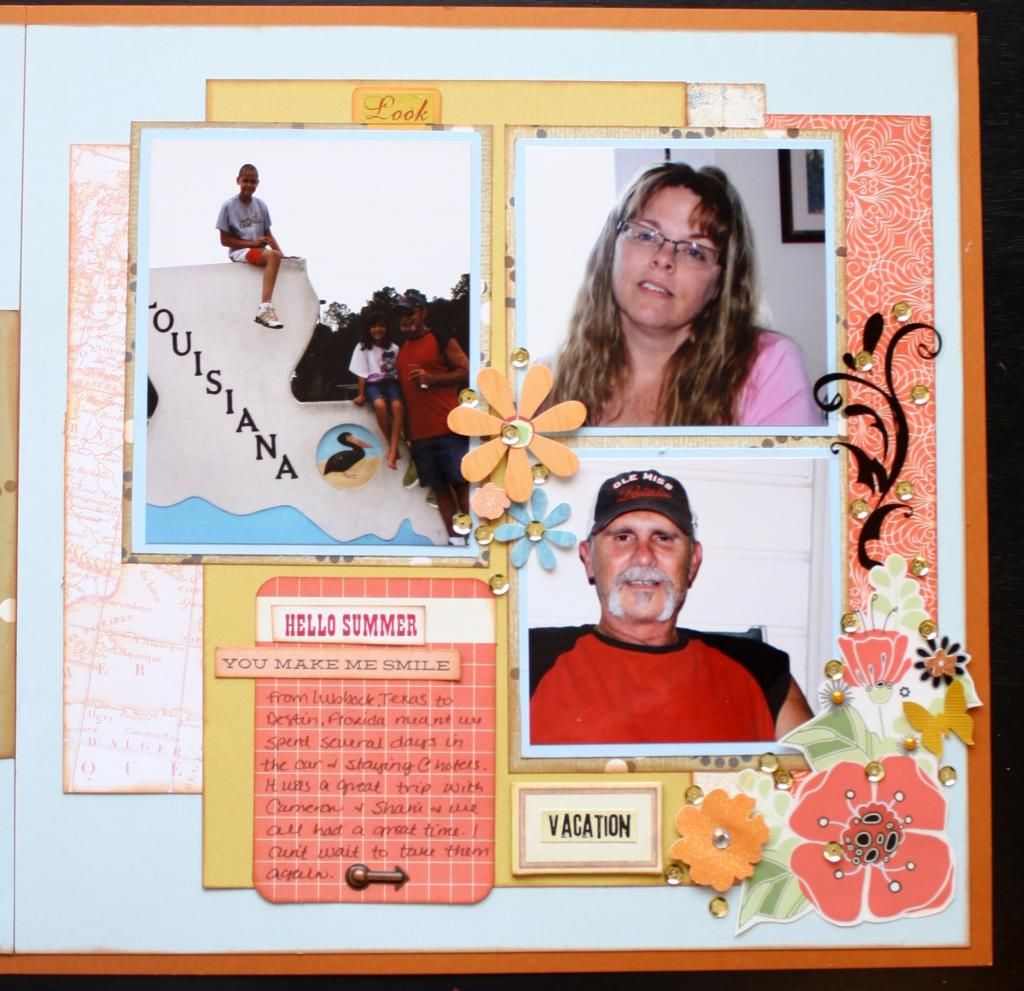 The right side has the remainder of the flower cluster that was semi transparent so I again left the carrier sheet behind it and cut it out before gluing it down.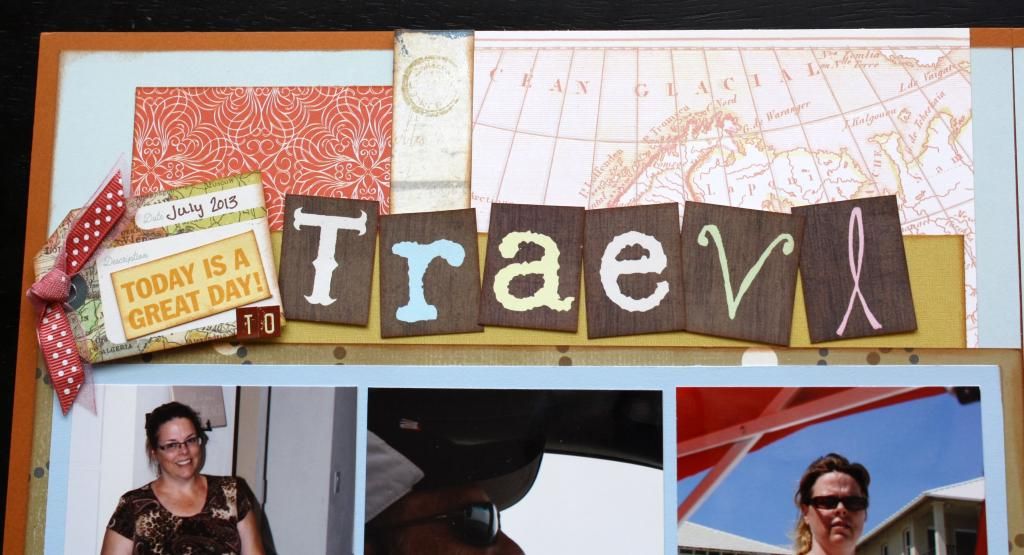 I just realized that the letters in Travel are out of order...guess I will be pulling that layout back out and changing them around.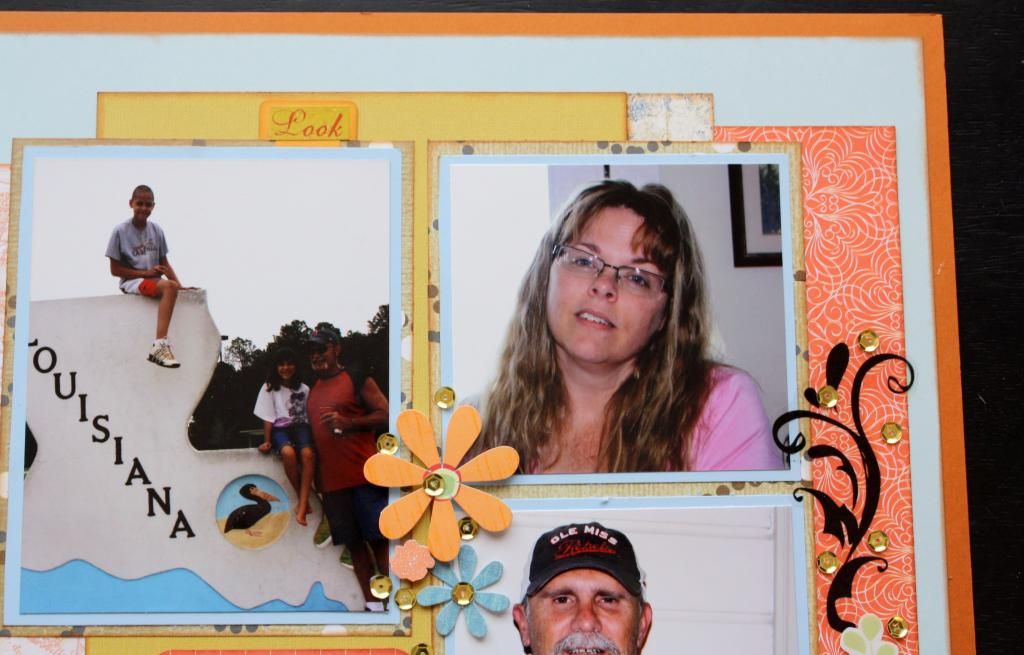 I really used lots of sequins on this layout, more so than any other layout this month.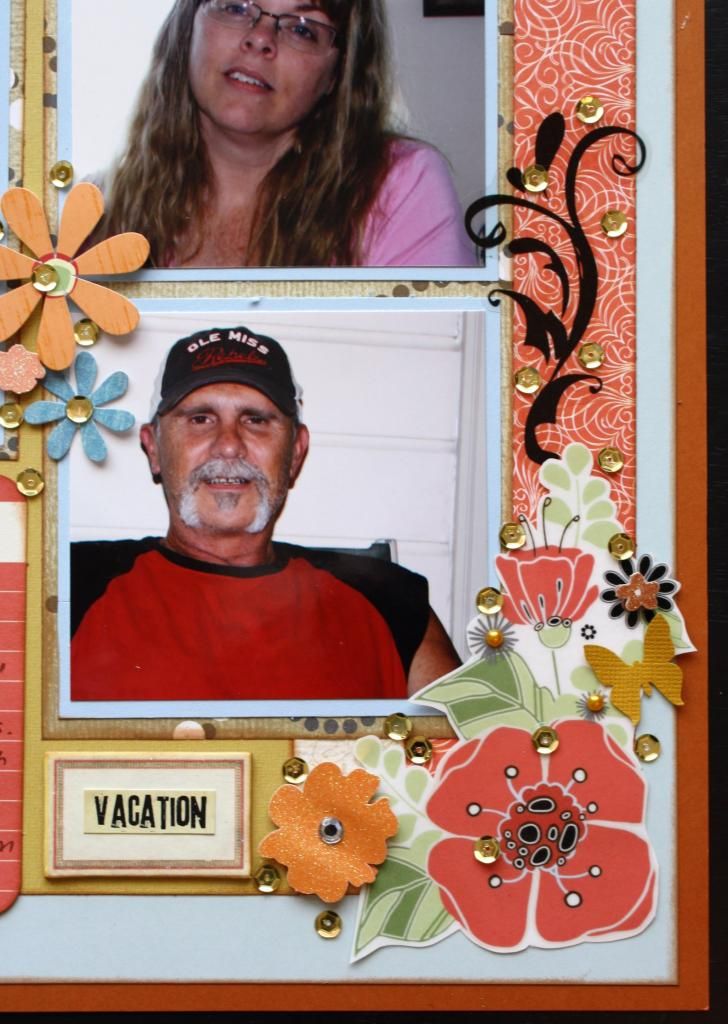 Here's a close up of the flower sticker embellishment.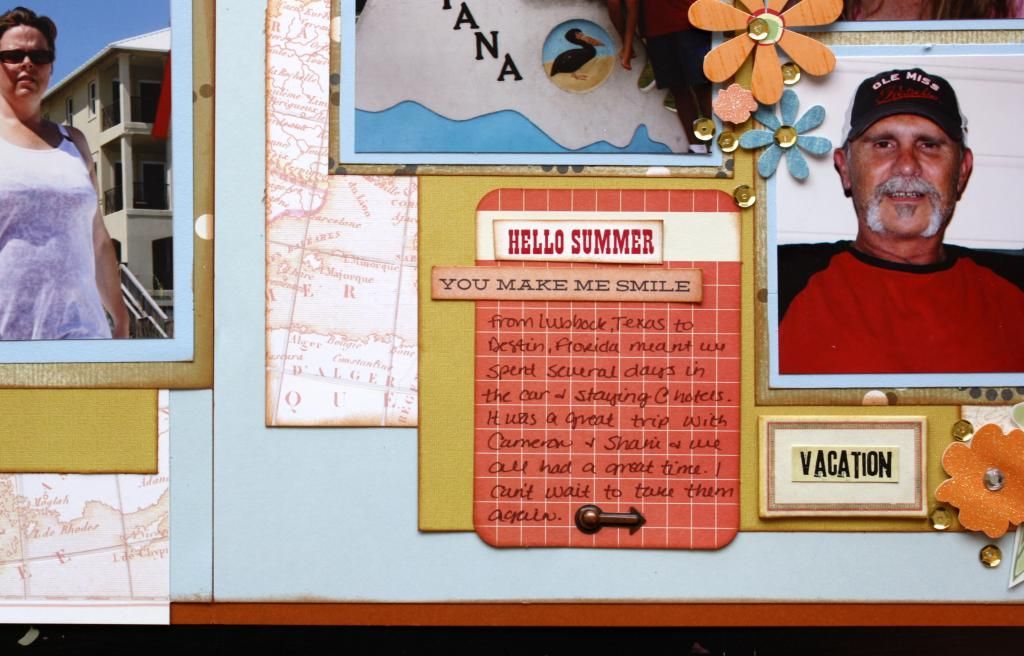 The journaling ended up on a PL card.
Here's another close up of the bottom left cluster with lots of sequins.
Thanks for visiting my blog today!!