Here is another layout from my September 2014 Fun Play CKC kit. I was inspired to create this layout from a Scrapbook Generation sketch but I forgot to write down which one.
I think anyone who has driven to Florida has stopped at this rest area.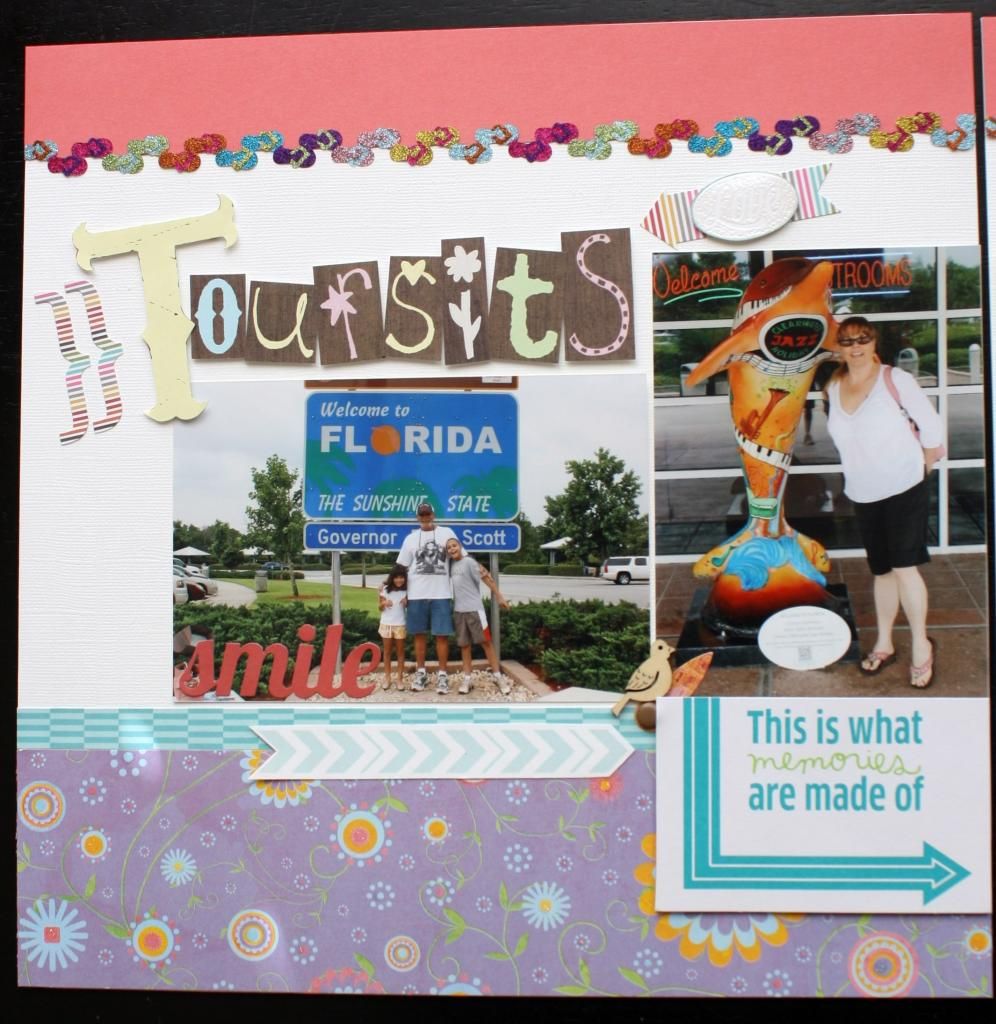 So here we are being absolute tourists.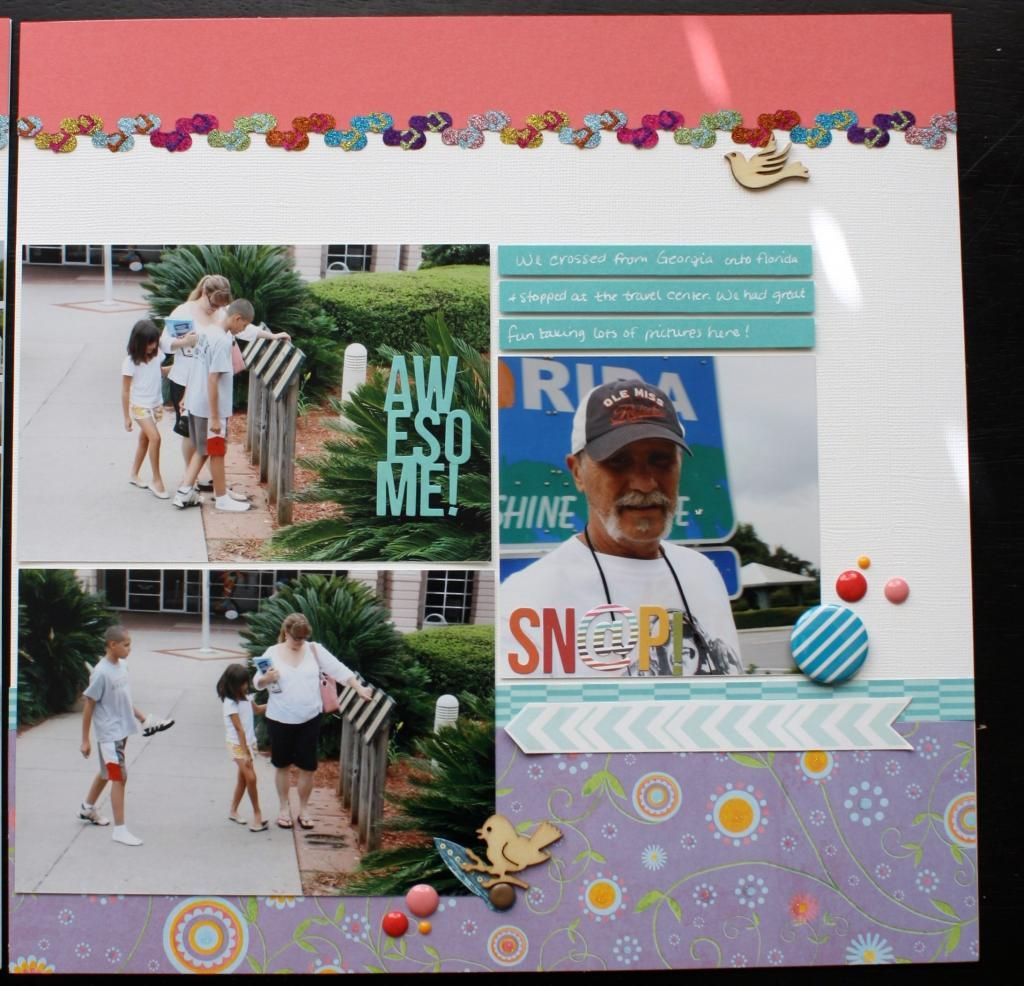 The blue arrow strips and the blue striped flare are actually from the leftovers bowl on my desk. You know the one that I dump stuff into when I am feeling too lazy to put it completely away.
I cut the large T out of the alpha font book I put into my kit and I'm not entirely sure I like how it looks without a brown border. But the layout is done!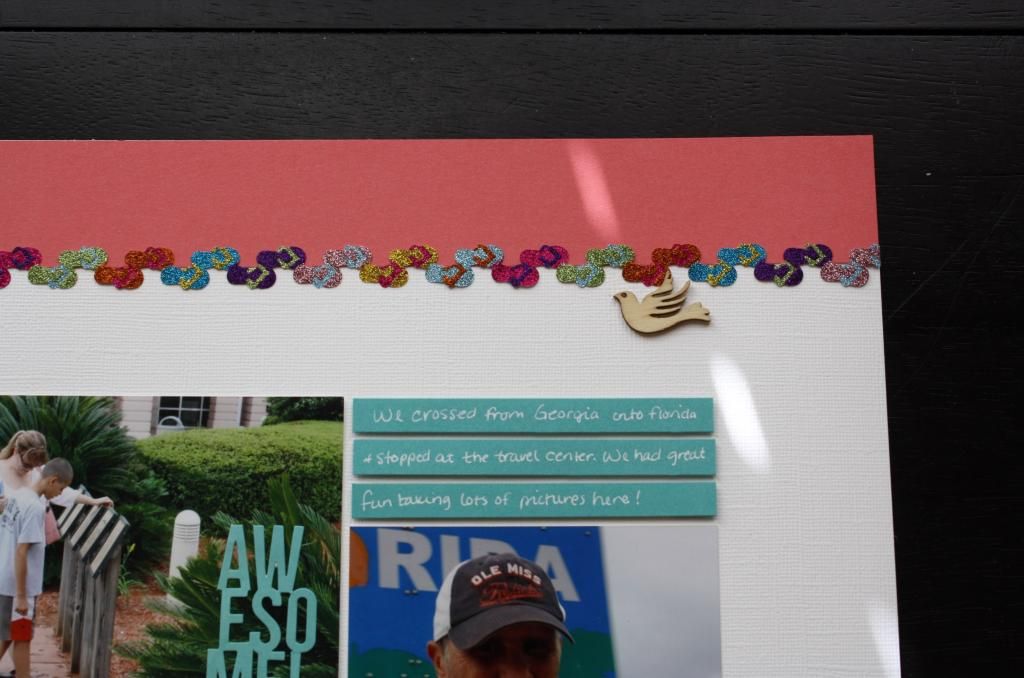 The flip flop border wasn't in my kit either, but I needed something to bridge the 2 cardstocks and I think it turned out well.
Love that purple floral paper, I really never thought I would ever use it!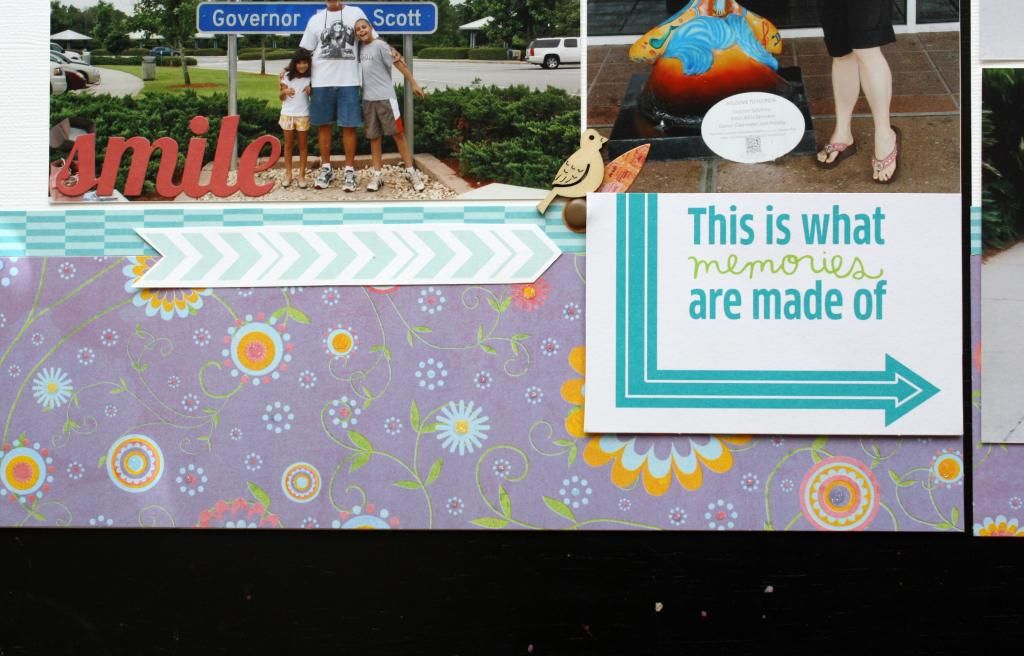 Love too that I was able to use that journal card here.
Thanks for visiting my blog today!!!