Sunday's are the day that I try and share older layouts that just haven't made it onto my blog yet. I may eventually get them all posted and when that happens I will have to figure out something else to do on Sundays, but until then...
I used a kit that I made last year to create this layout, I'm sharing the video I made because I can't find any photos of the kit.
I used Sketch #33 from the Creative Scrappers web site to complete this layout.
I followed the sketch pretty closely but I did change it up just a bit.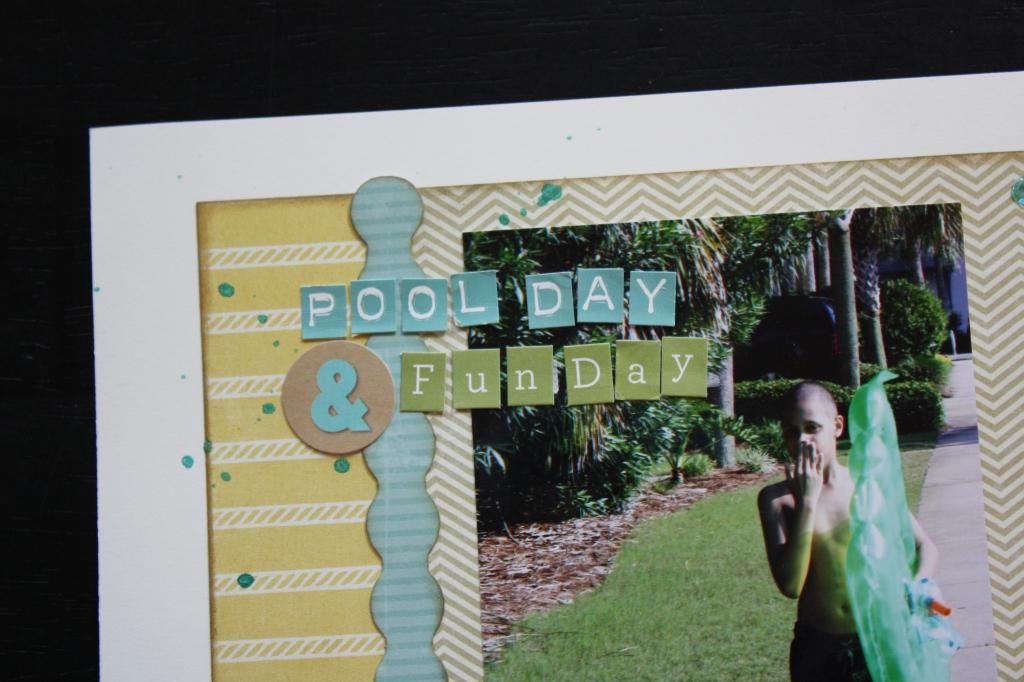 Love the tiny stickers to make the title.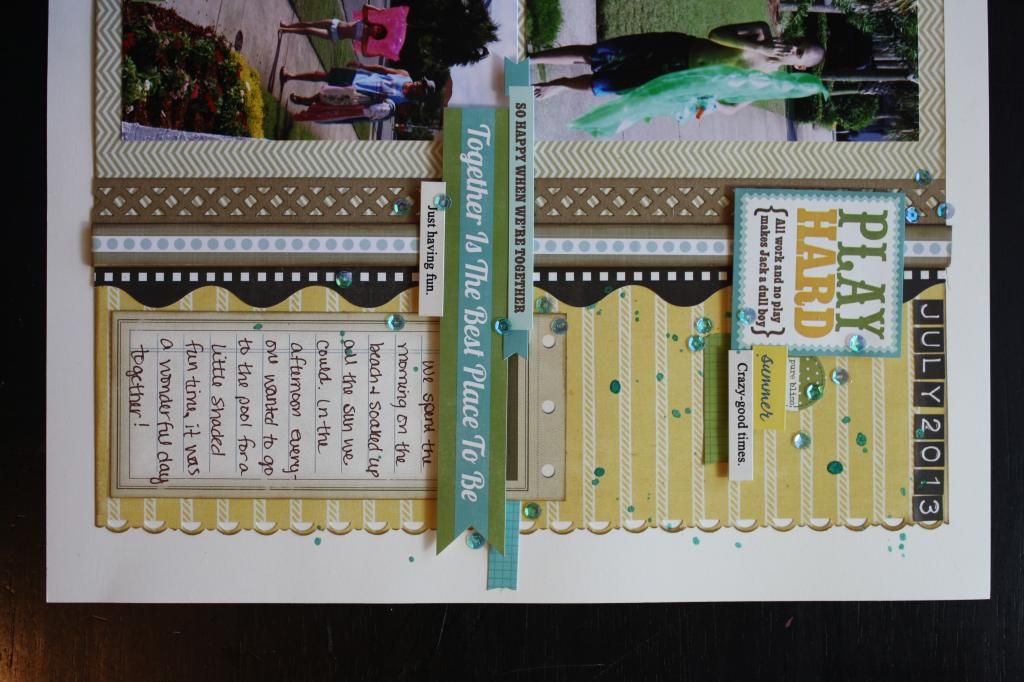 I splattered ink along the sides along with sequins. I added tons of stickers to this layout as well.
Love that camera sticker and those random stickers that resemble washi.
Thanks for visiting my blog today!!!