It's Monday and time to share a Christmas card for this year. I'm actually sharing a set of cards that I just made. I had ordered the cards a couple of months ago but they were late coming in and once they got here I didn't get in any hurry to get them made since I knew they would be going out in 2015.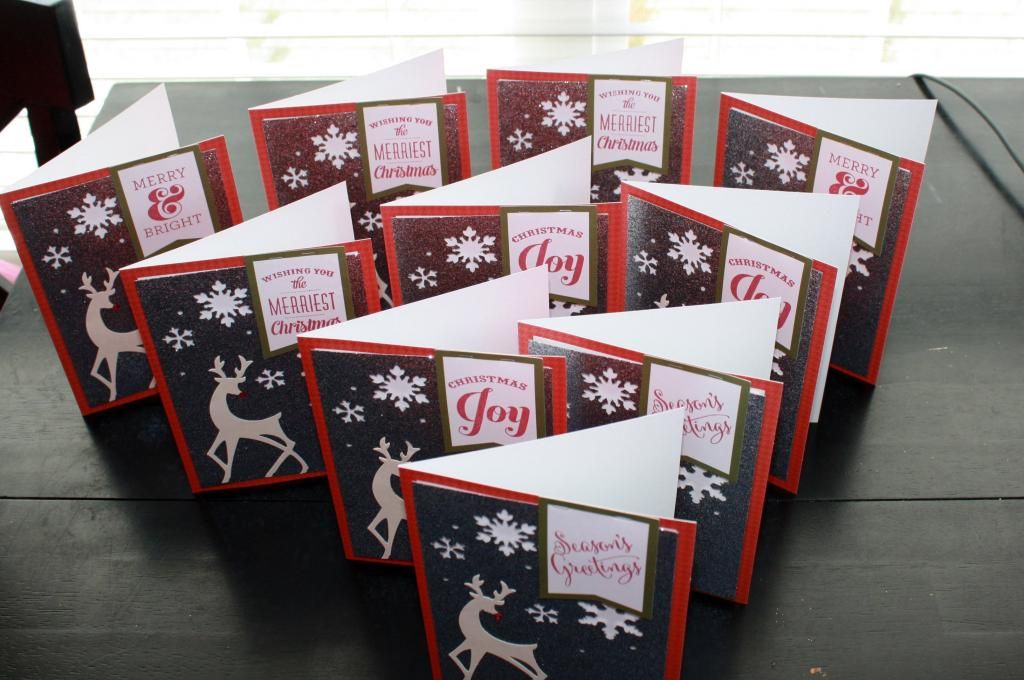 All the elements for the cards were precut and I stamped the little banners with a CTMH stamp set. I might just add the entire set of cards are from CTMH.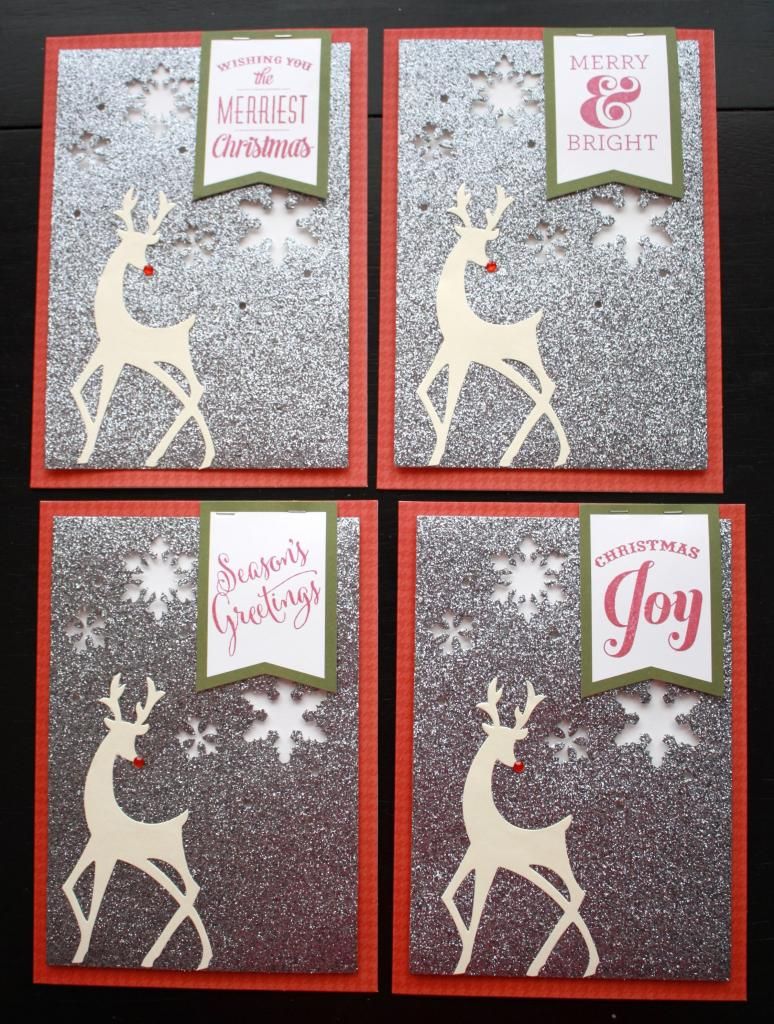 There are a total of 10 cards so I stamped 2 of the sentiments 3 times instead of just twice. I also popped the glitter paper up so that the snowflakes would have some shadow inside them. The kit also came with red twine to wrap around the top of the glitter paper but it stuck so bad it went into the trash.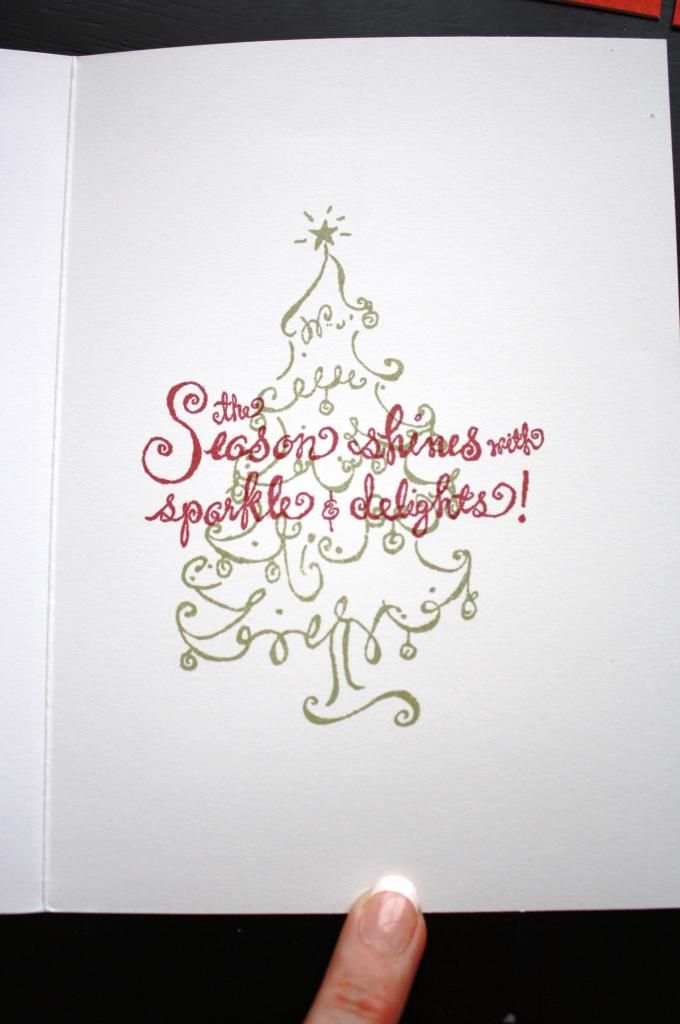 I also used an older CTMH stamp set to stamp the inside of the card.
Thanks for visiting my blog today!!!