I am slowly but surly getting through the stack of photos that I pulled out to scrapbook from December 2012, it's crazy to see how much my grandchildren have grown in the last 2 years.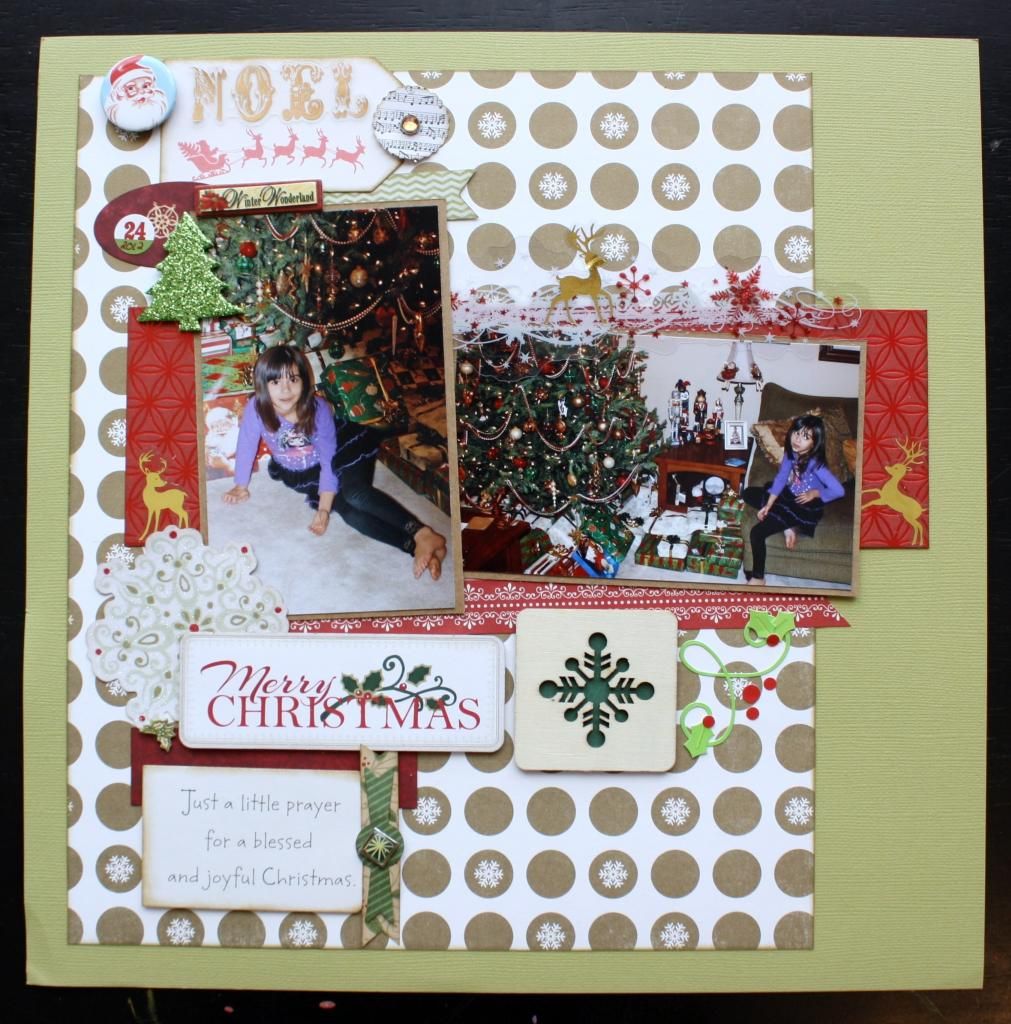 I was inspired to create this layout by a Pagemaps sketch from March 2010.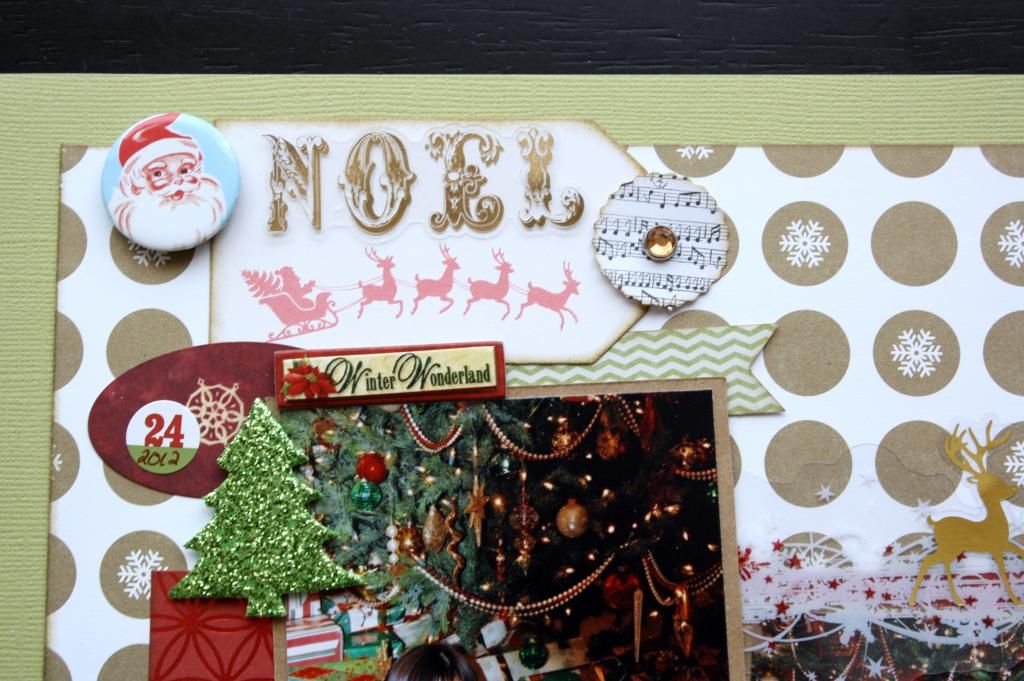 The Santa badge is one left over from JC Penny's from a couple of years ago, how many do you have leftover?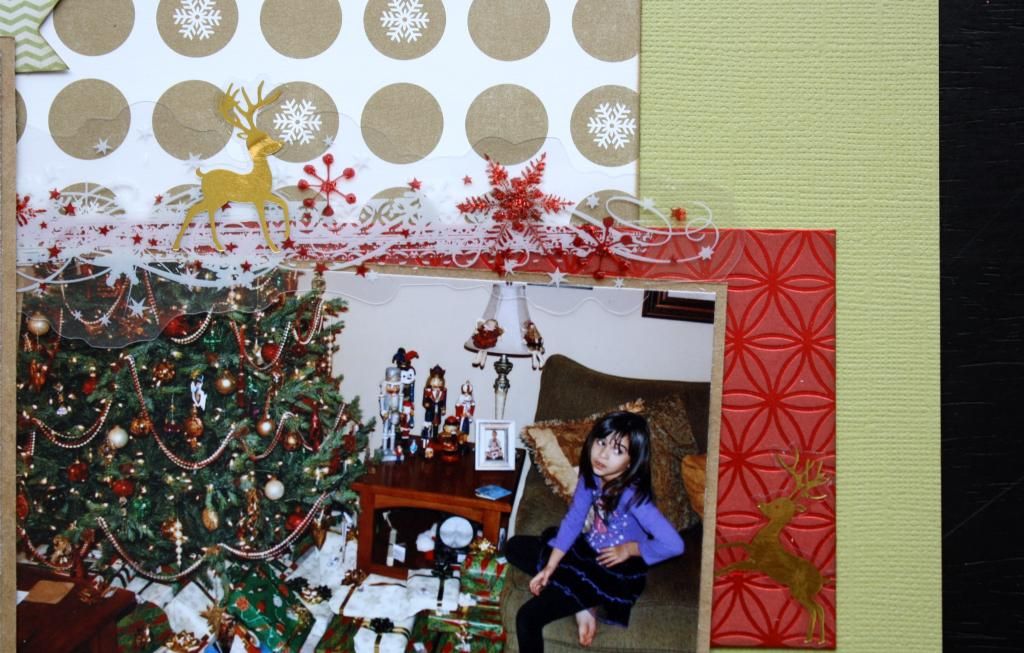 I was able to use some more of the gold sticker deer on this layout.
The snowflake is an older glittered embellishment from SEI, I think it's prolly 3-4 years old, the sentiment is actually from a Christmas card from years ago, I will occasionally chop up those old cards and try and use them for embellishments on Christmas layouts.
So how are you coming on your Christmas scrapbook layouts?
Thanks for visiting my blog today!!