I'm getting down to pattern paper scraps again, I think I'm going to have to pull out some more so that I can get to the bottom of my stack of photos.
I was inspired to create this layout by a Pagemaps sketch from October 2009.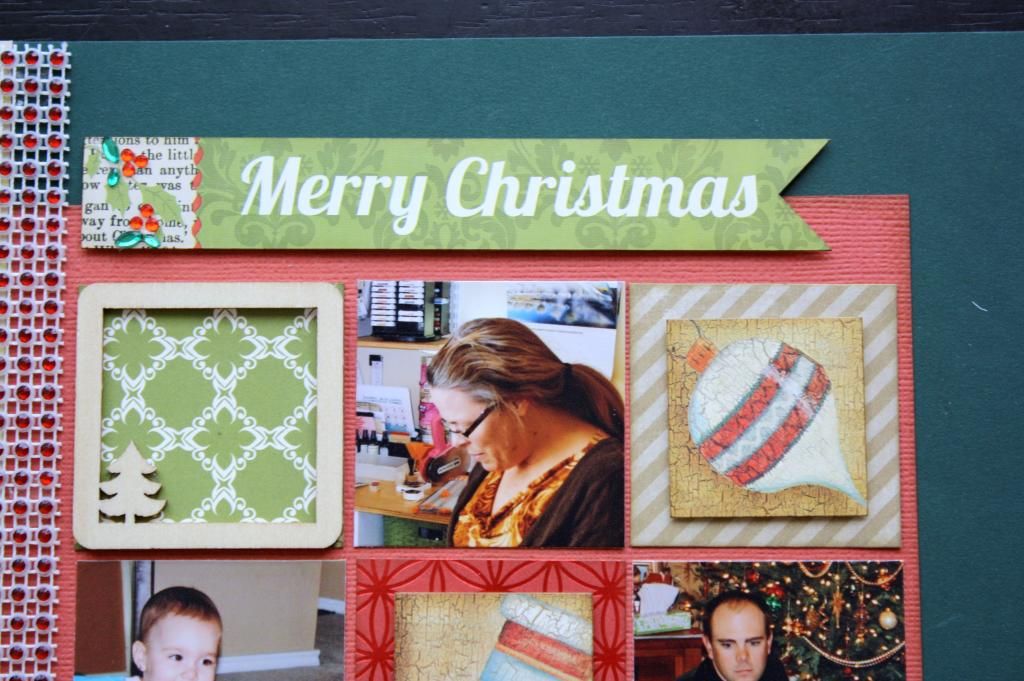 I added a couple bits of bling to the title sticker and popped it up with foam tape, the photo squares are 2x2 so I was able to use lots of stickers and other embellishments on this layout.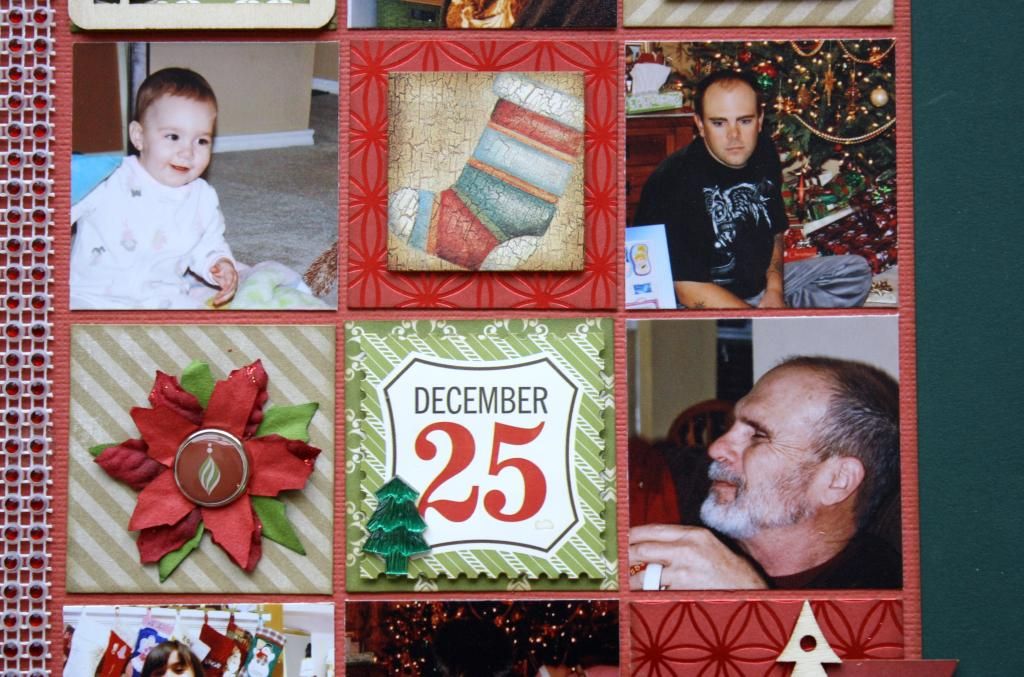 I was able to use some more flowers, layered up with a brad in the middle.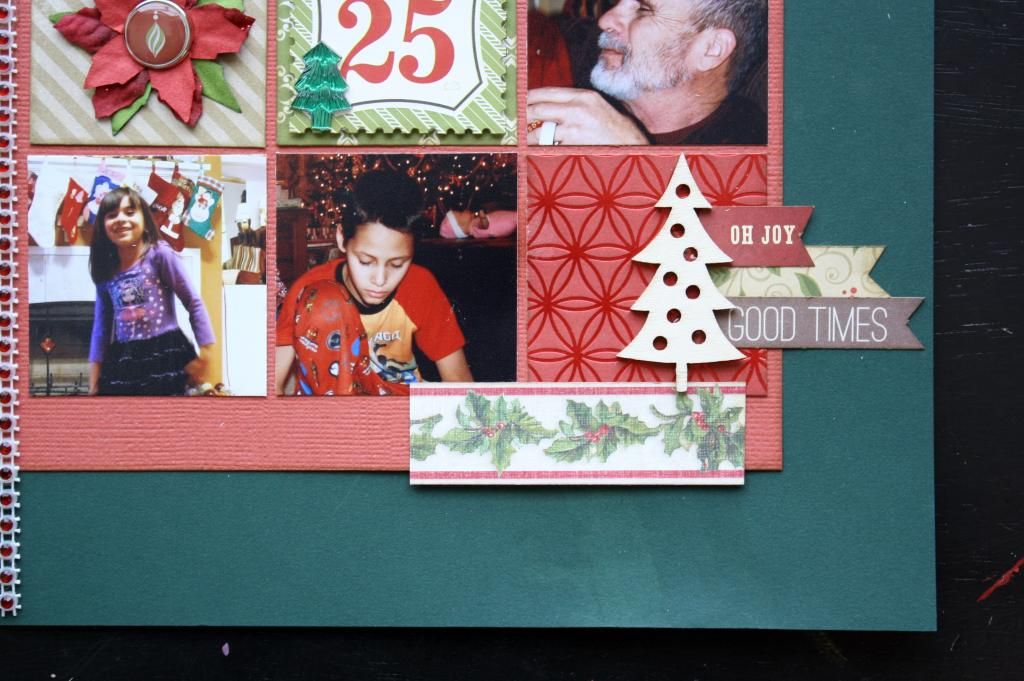 Some more random embellishment scraps, the Oh Joy is actually from a branding strip.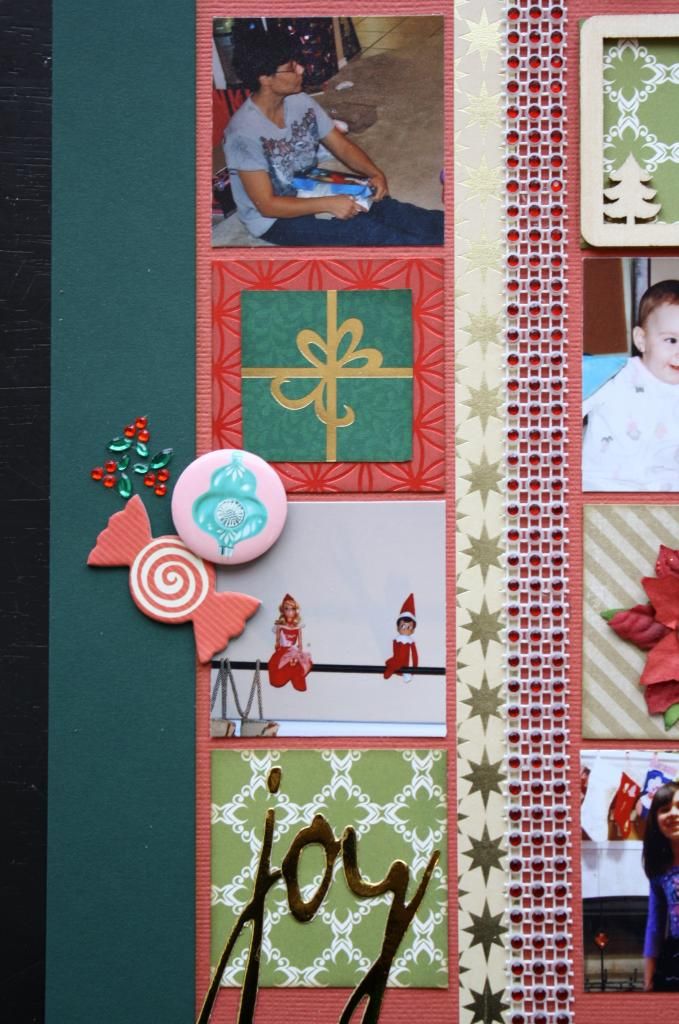 The final bits of holly bling were used here as was the long strip of bling ribbon, I had already cut off 2 bling strips (it was 5 wide) and I used the bulk of the remainder here. I actually have a few more little bits that I hope to get used soon. The word joy is one that I used a Quickutz alpha to cut out quite some time ago and never used, I'm glad I was finally able to get it used here.
Thanks for visiting my blog today!!!