I had lots of photos to scrap on this layout so I did a 2 pager, the photos are from 2012 and show Mr. Gulley flipping our grand daughter Shani over. She did this about 10 dozen times and wanted to go over and over and over some more.
I used a Pagemaps sketch from July 2014 to gain inspiration. I think you can tell that the layout is similar but I sort of did my own thing. I scrapped the layout in December 2014.
I used some more scraps of leftover paper to cut the camera.
I used the green ribbon that came on a package this Christmas to create a layer here.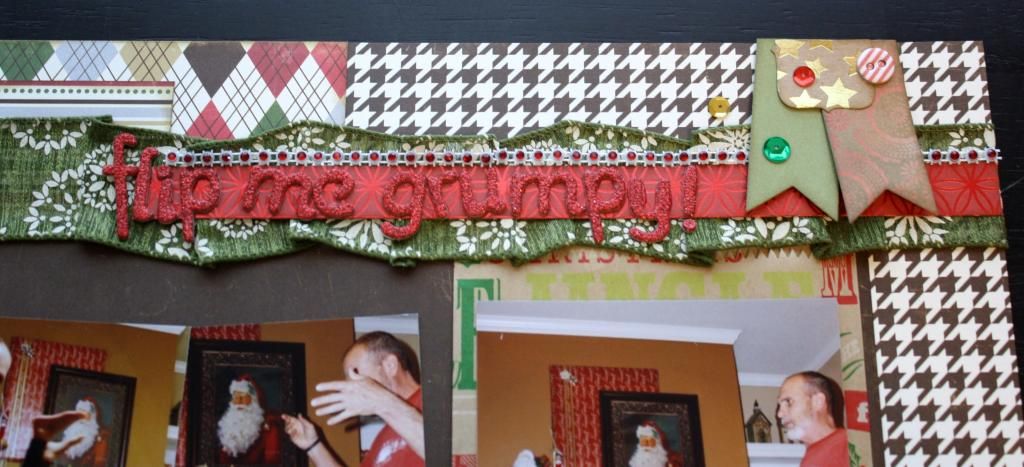 The title is Flip Me Grumpy, that's what the grandee's call Mr. Gulley.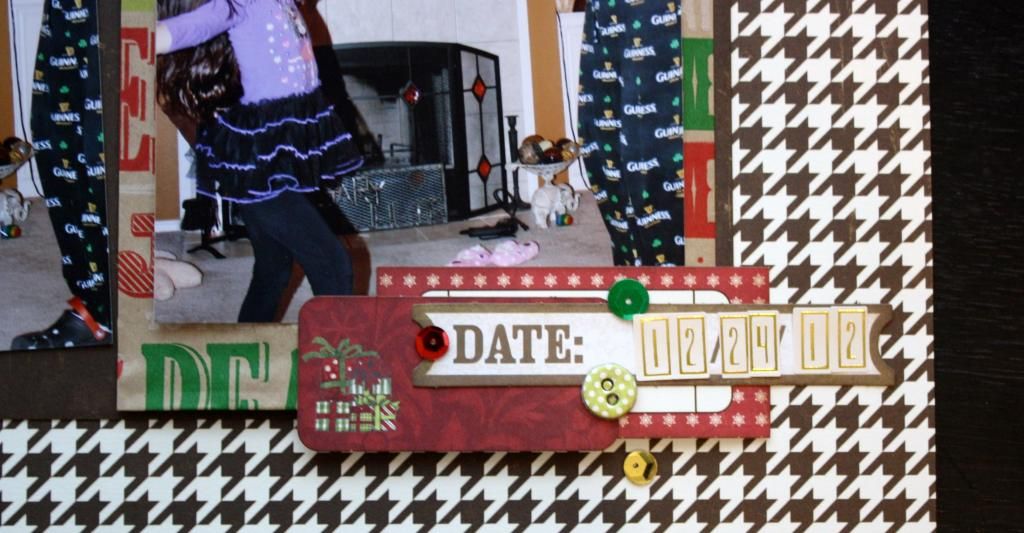 I pulled in another alpha/number set, this one from the target dollar spot. You really can't tell but they are beautiful gold foil numbers on a cream background.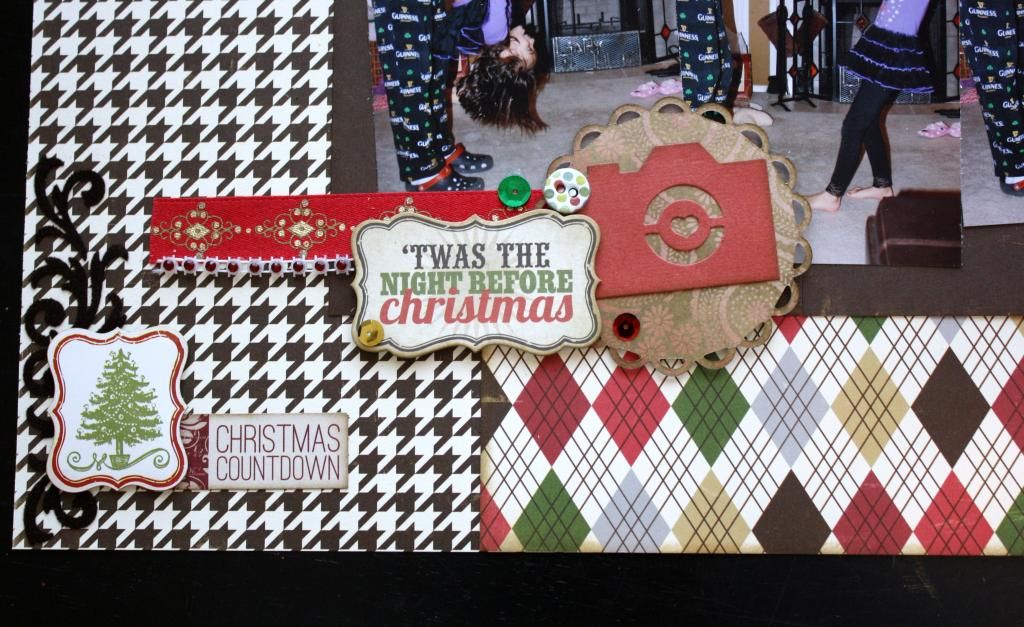 I was able o use more of the felted ribbon here too.
Thanks for visiting my blog today!!