I showed a layout that used another piece of this pattern paper that I had cut down a little while ago, the photos are of our grand daughter Zoë and her favorite toy friend wince from 2012. I just scrapped these photos in December 2014 and I'm pretty sure I may have gotten a photo of her this Christmas with the same toy.
I drew inspiration from a Pagemaps Sketch from August 2013.
Sorry about the blurry photo, I didn't catch it till now. The tabs are punched from scraps and I added some word/phrase stickers that are currently living on top of my desk.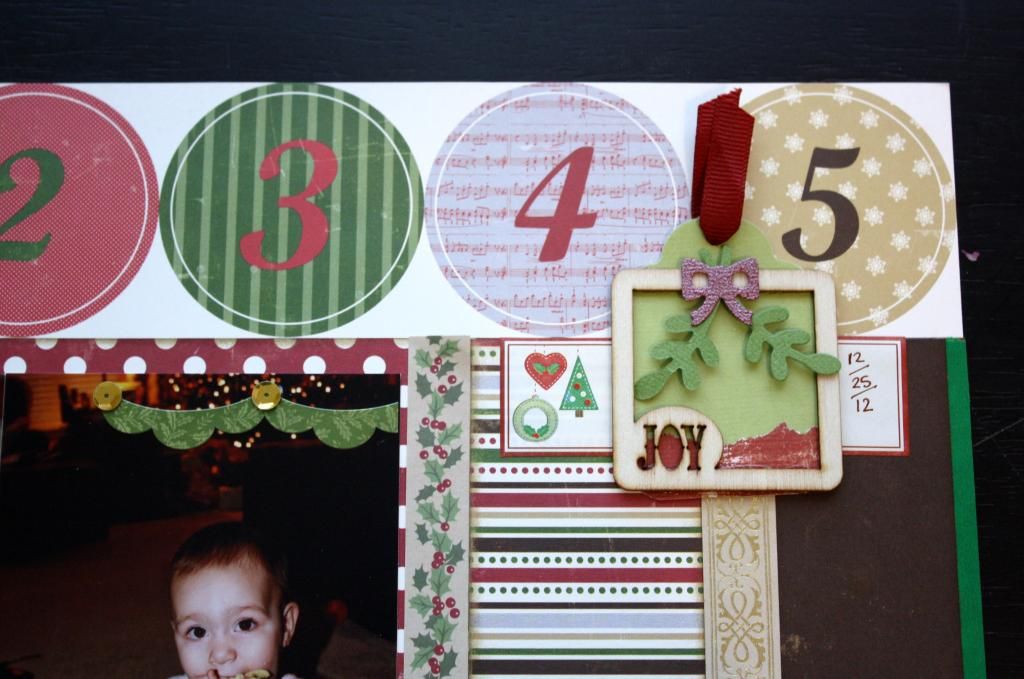 I layered up the wood veneer frame with a tag that I received from a swap prolly 10-12 years ago when I used to swap.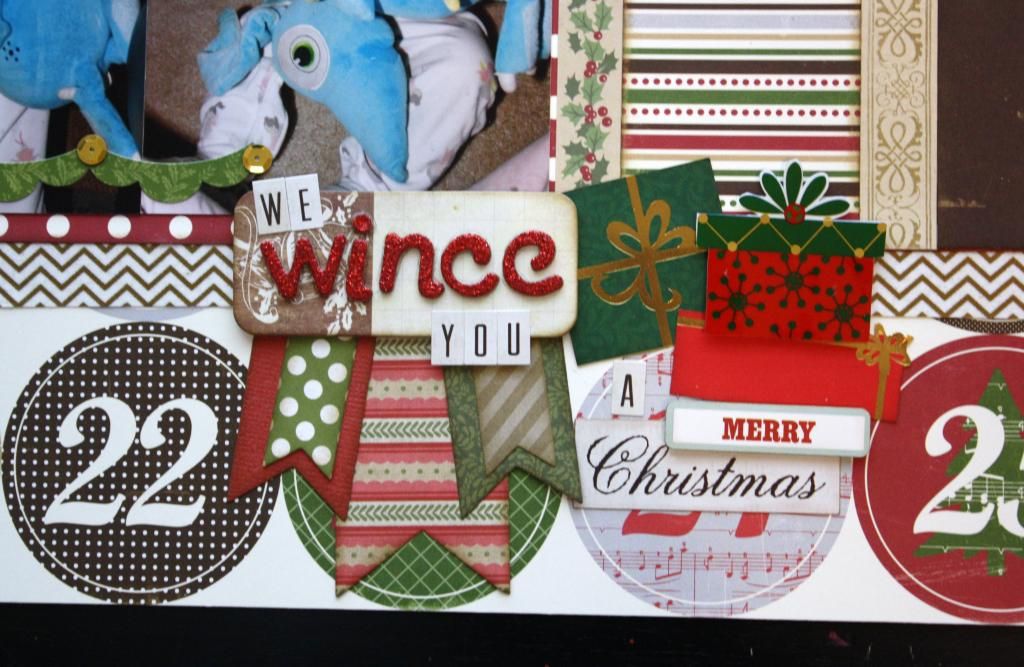 Lots more layers here. Because the polka dot package was semi opaque I layered it on a piece of white scrap paper and fussy cut it out.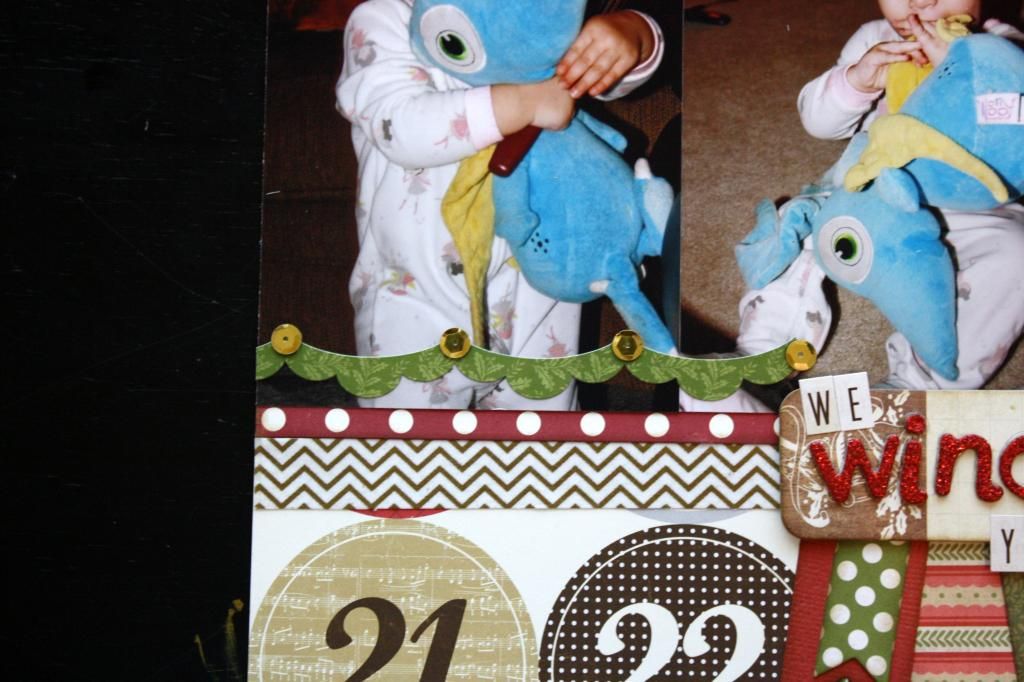 Same thing with the washi tape here, I layered it on white cardstock and cut it out.
Thanks for visiting my blog today!!