I made it onto my first design team!!
I am super excited about being selected to play along with the other design team members on this
Challenge Blog
!
Come on, you know you have tons of stuff to use in your own stash, shoot, even if you go out and buy something new it's now part of your stash and what better way to get motivated to
"Use Your Stuff"
than by playing along with us each week.
Challenge #170 is to use PAINT...
Do you have any paint in your stash?
Oh come on now, what about that bottle in the back of the drawer or under that stack of paper or behind that rack of doo dads?
I went digging in my stash and found a bottle green acrylic craft paint and 2 bottles of stickles, don't even ask how old those are!!!!
I tried my hand at painting some Christmas trees on some scrap paper.
I narrowed it down to these 2, I added some stickles to emulate ornaments.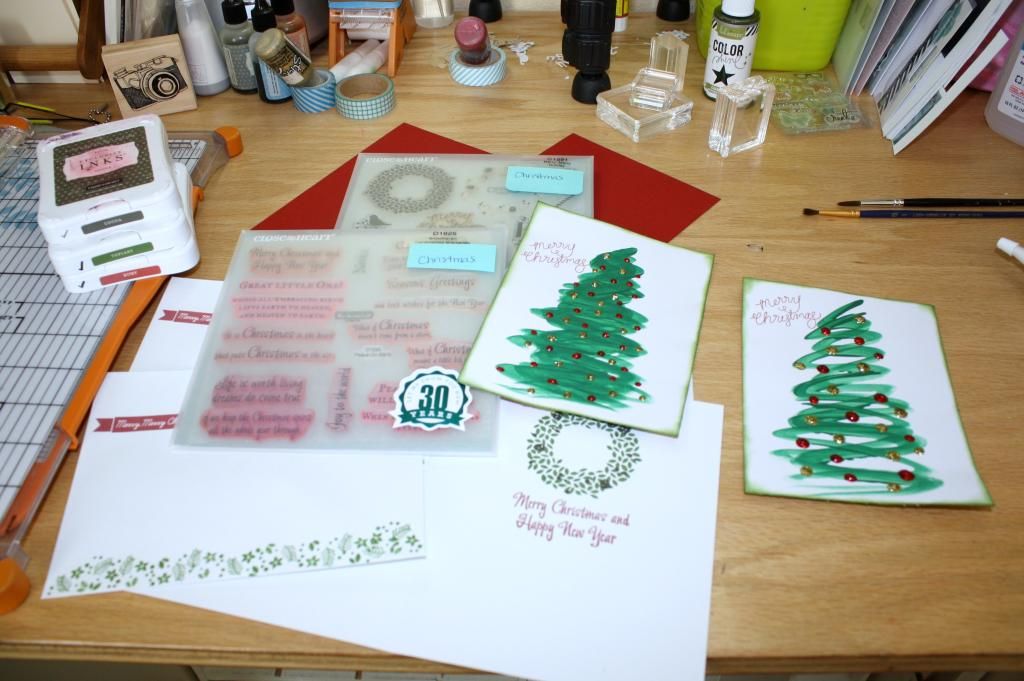 I grabbed some stamps and got busy doing some stamping on the card bases.
And here is the final product, 2 more Christmas cards to go into my stash for this coming Christmas.
Now I think I'm off to find some paint to try on a scrapbook layout.
Have fun with this weeks challenge everyone!!!
Thanks for visiting my blog today!!!