Here is another layout I made using my
Renewal
kit.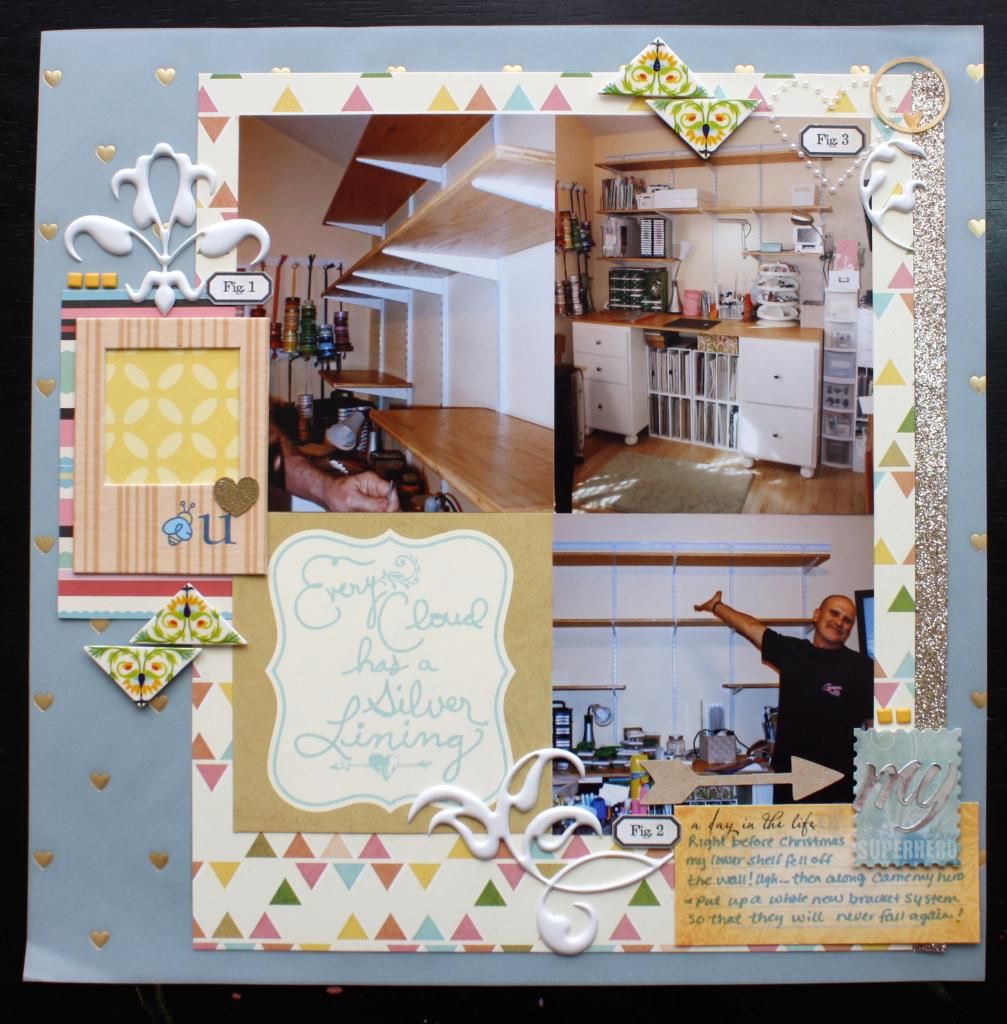 Love this layout only because I love the man in the bottom photo so much! I've told the story and even showed the photos on my blog before but I haven't scrapped it until now. Several years ago my bottom shelf fell off the wall. Yes...stuff went everywhere. It even punched a hole in my oak counter top (I think it was a weak spot because it's hollow inside of it). When he took the shelf down, he went ahead and took them all down so he could then install the bracket system that you see in the photos.
I used a sketch from Pagemaps March 2013 to create this layout.
I was able to use a little scrap of paper and some brads here.
The top most shelf hold pictures, Mr. Gulley doesn't want me climbing up there to store anything for fear that I might fall...it has been said that I am fairly clumsy! I've added more of the gold glitter ribbon here. I even added a faux enamel embellishment here, can you see it?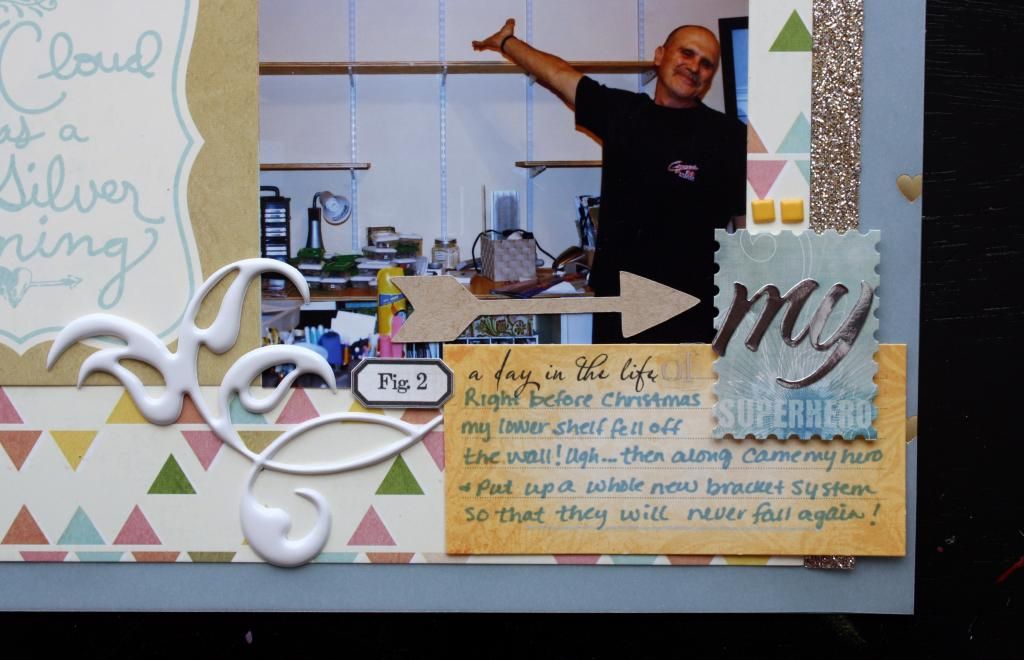 The sticker here said hero and I added "my" to it because Mr. Gulley is my hero! He put the whole bracket system on the wall so I could add really heavy stuff up there without fear of the shelves falling off the wall again.
I love that this card was on the cut apart sheet, it so worked for the title of this layout!
Thanks for visiting my blog today!!!