I used my
Renewal
kit to make this layout.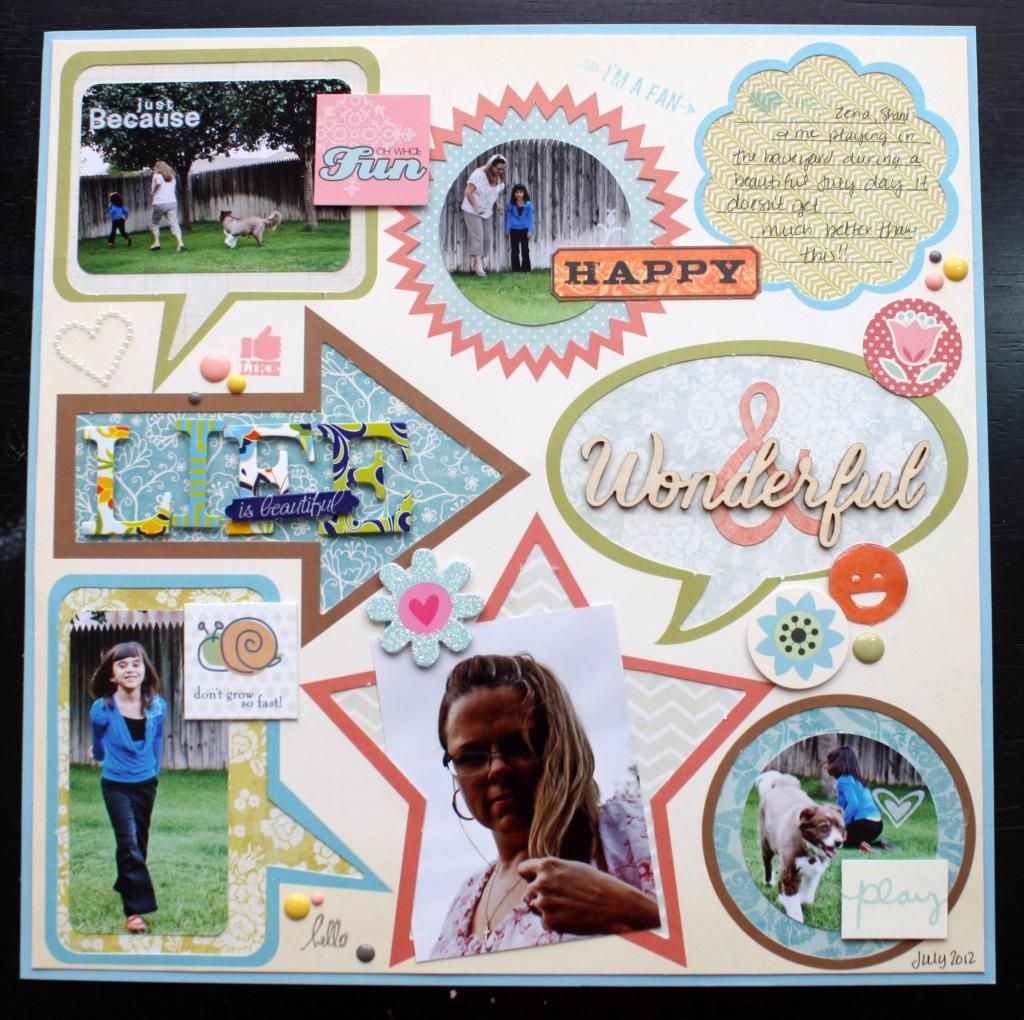 I started out by punching out all the journal spots from this punch out page and then I layered pattern papers from the 6x6 paper pad that is in my kit. I should have saved some paper and placed photos behind the pop out spots, but I got a little over zealous with putting the pattern paper in.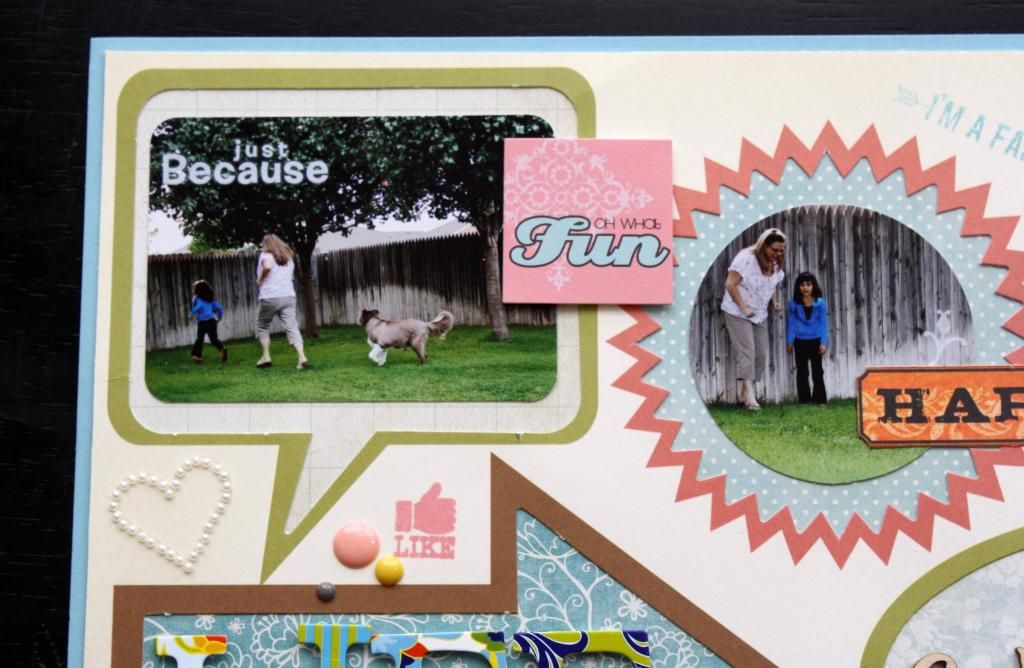 I did some stamping and added some embellishments here and there between the punch outs.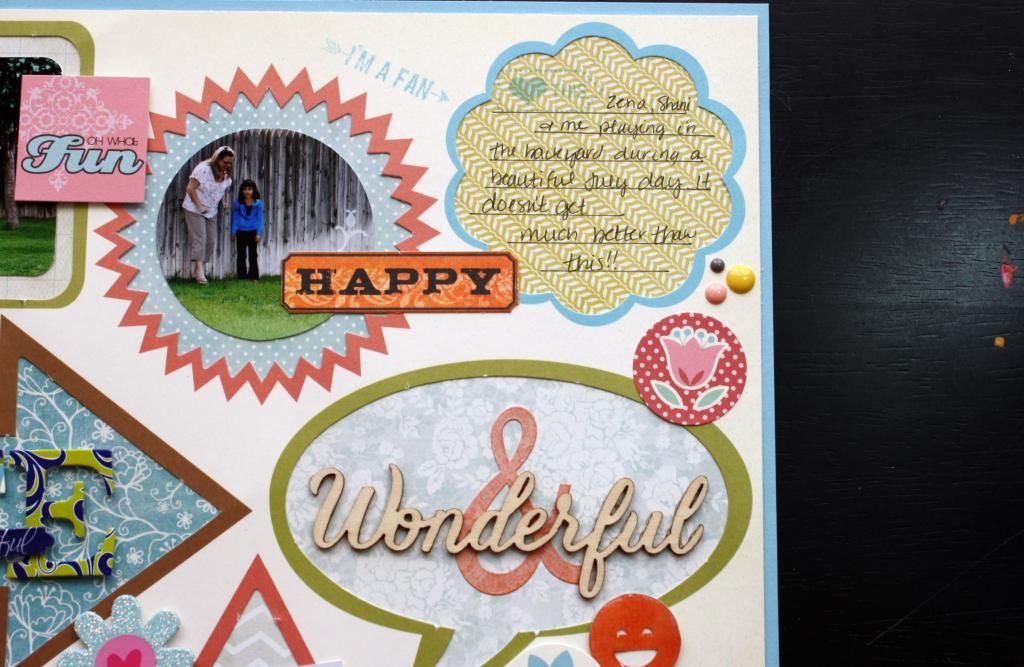 I used a stamp behind that flower sticker, of course I didn't like how it turned out, hence the sticker...LoL!!
I even used a smiley face embellishment that I made, they are a bugger to glue down so that they remain flat.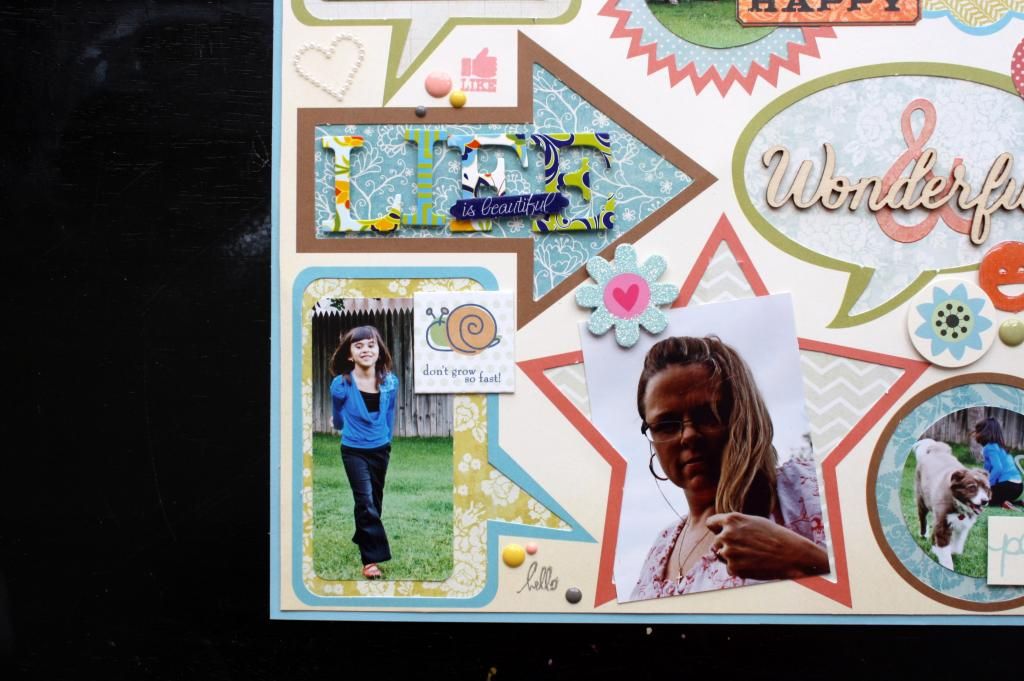 I even added some rub ons to the several photos, they just aren't glaringly obvious.
Thanks for visiting my blog today!!!