Here is a layout I made using my January 2015 CKC. It was the final layout and one that I pieced together since I did not have any 12x12 paper or cardstock left. I used 4 pieces of 6x6 paper and a 3x12 scrap of cardstock.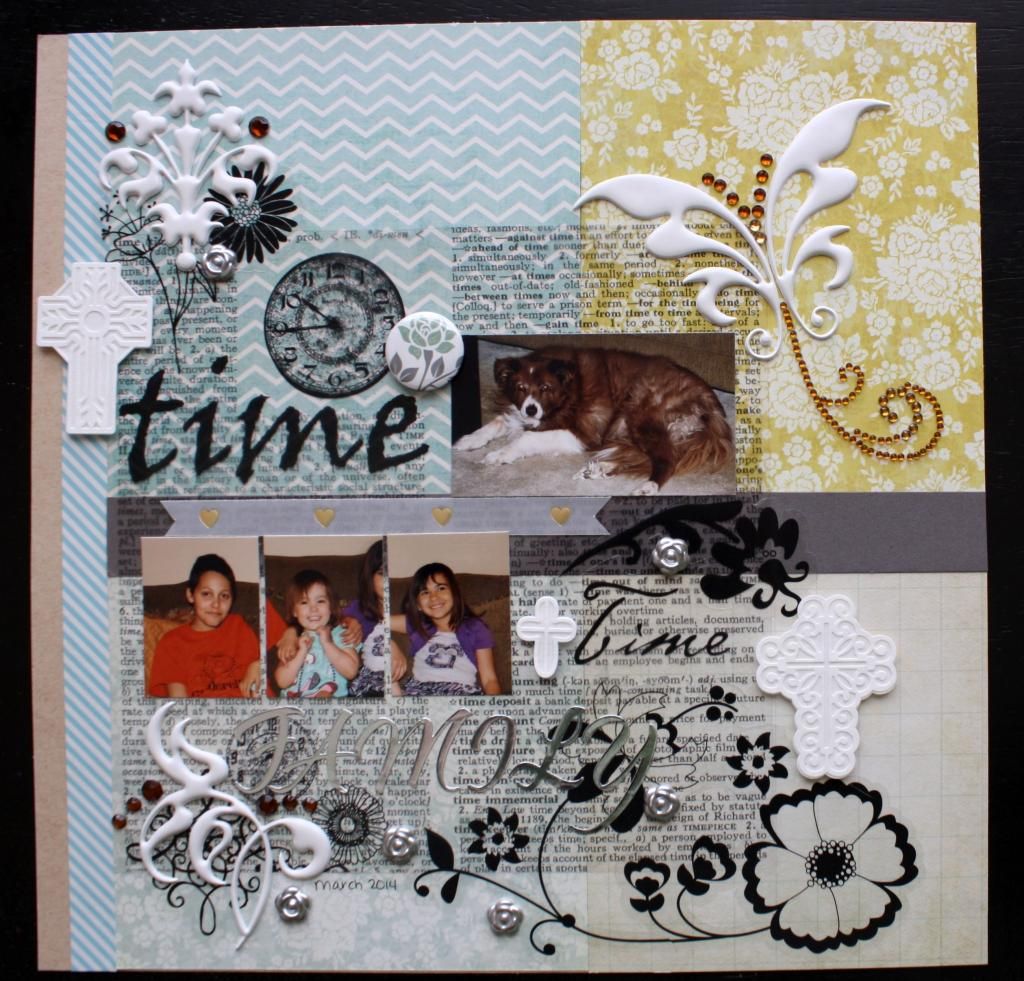 I used a piece of acetate and also layered some floral stickers.
I used a Pagemaps sketch from June 2012.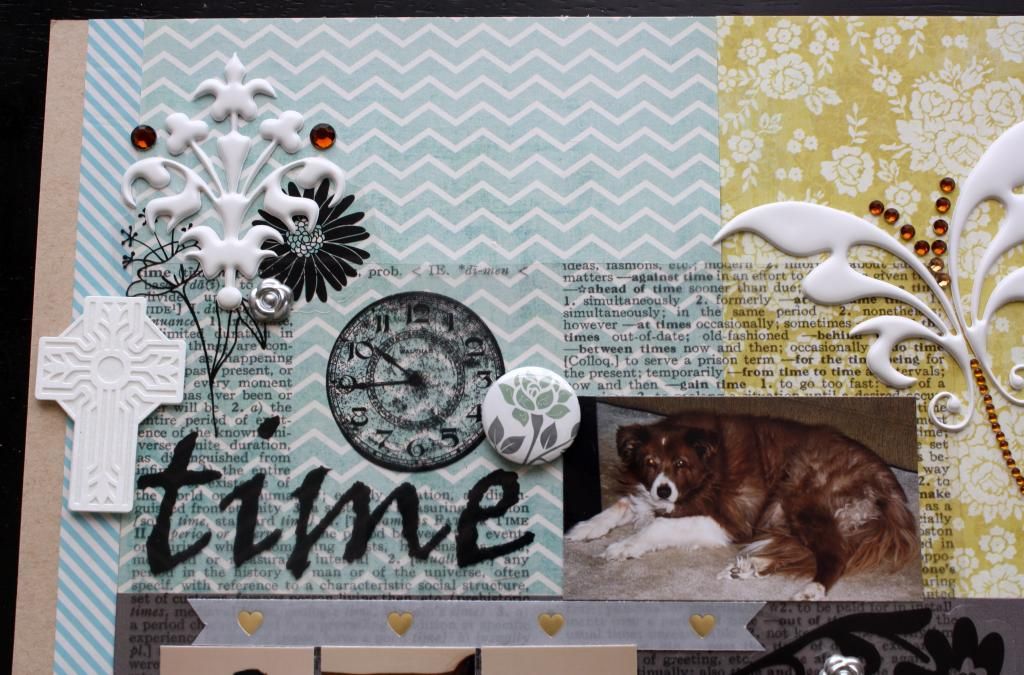 I've layered up cross stickers and puffy stickers and a bit of flare here.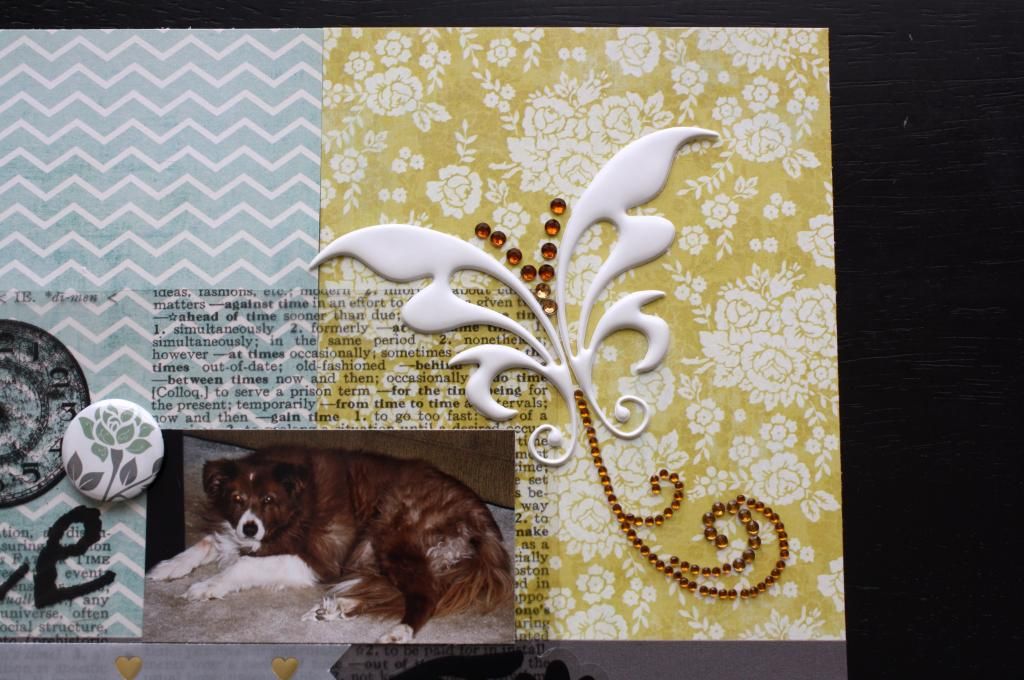 I used 2 pieces of puffy stickers here with some bling to make a butterfly.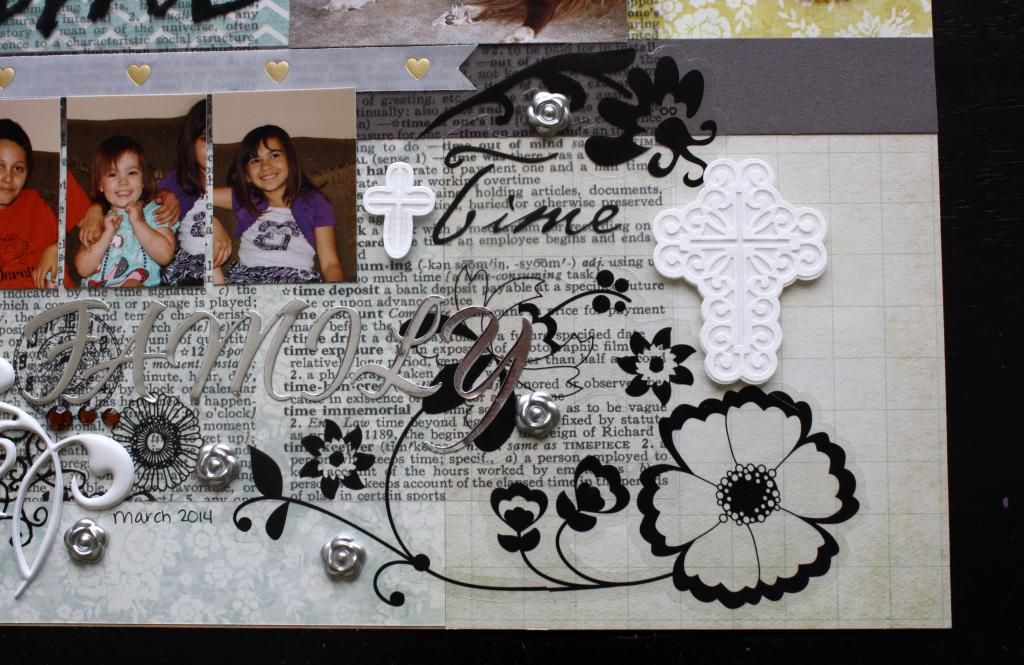 More crosses, resin flowers, and stickers here.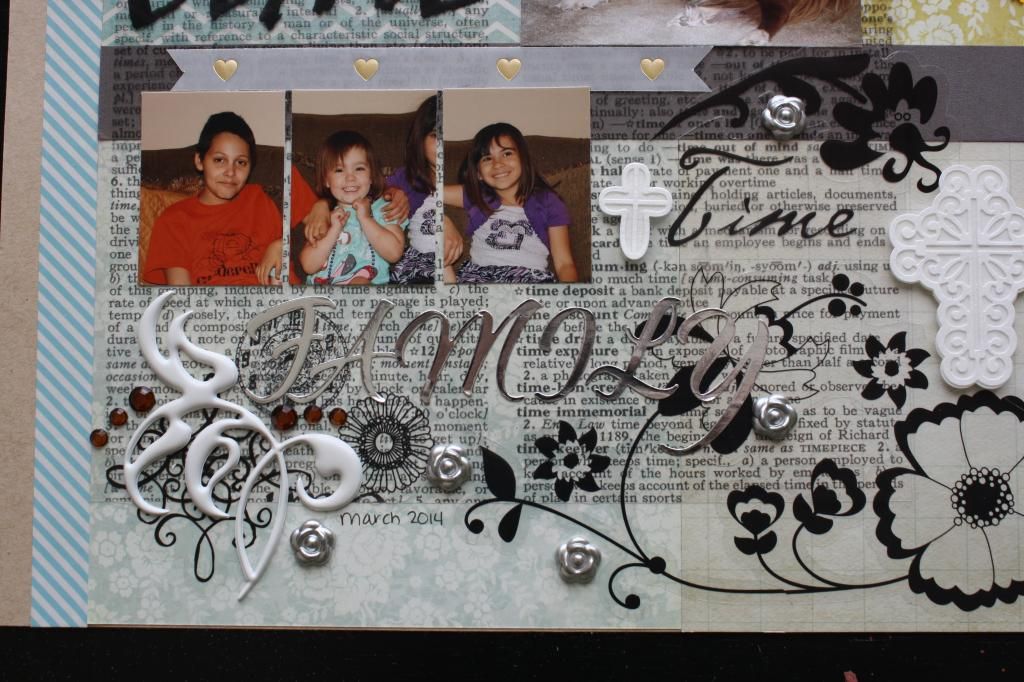 I used the silver letters to spell out family, a little difficult to see in this light but it really is there.
Thanks for visiting my blog today!!!