I don't have photos of my April 2014 CKC, but I did share a video link last Saturday and Sunday of the kit I put together. So scroll back to last weekend and you will find the link.
I used Sketch #94 from Creative Scrappers as my inspiration for this layout. But if you look at the sketch next to the layout they look nothing alike.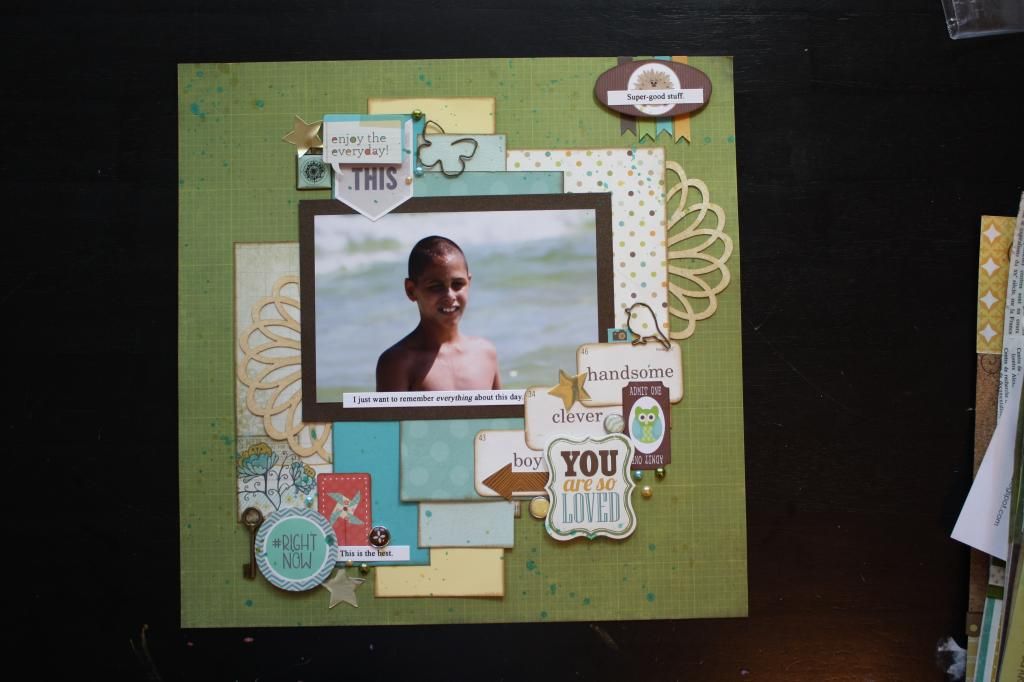 This is another layout that I just love how it came out! I love all the layering especially!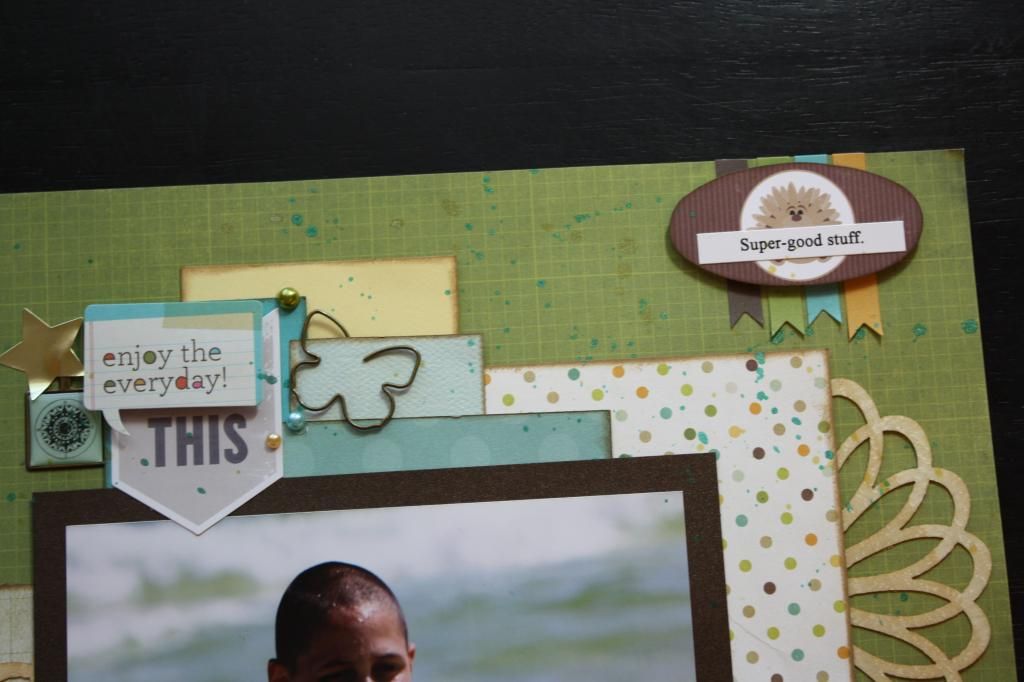 I used another of those very thin wood veneer doilies cut in half here.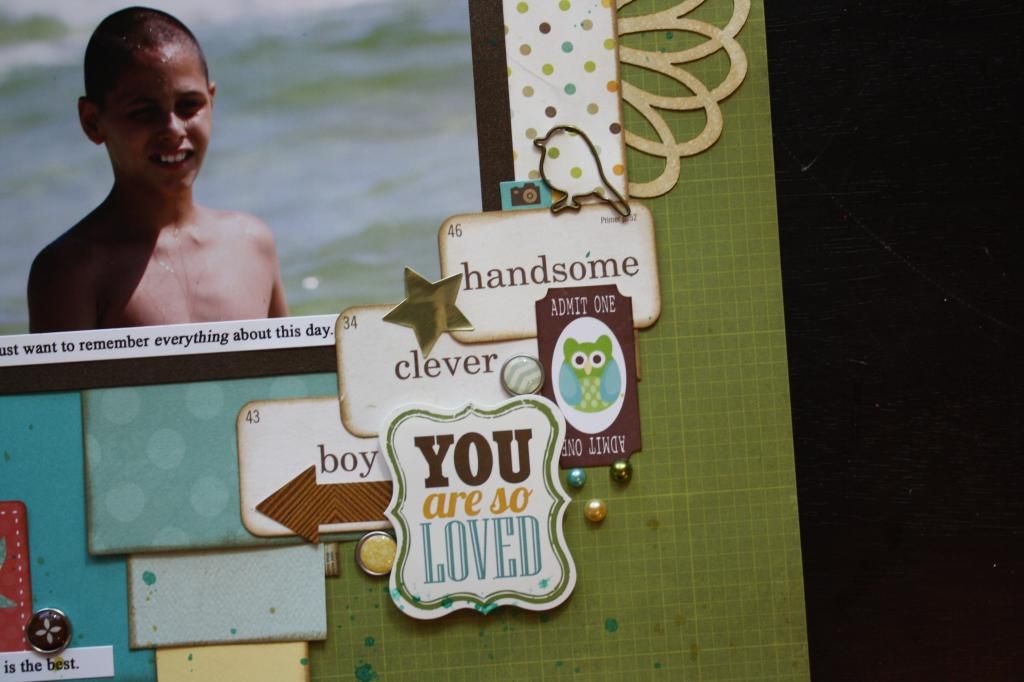 More of those word cut aparts.
And lots of random stickers, words, pearl bits and brads.
Thanks for visiting my blog today!!!