I didn't take any photos of my April 2014 CKC but I did make a video of the kit.
I used Sketch #103 from Creative Scrappers as the inspiration for this layout. I think I did a fairly good job following the sketch.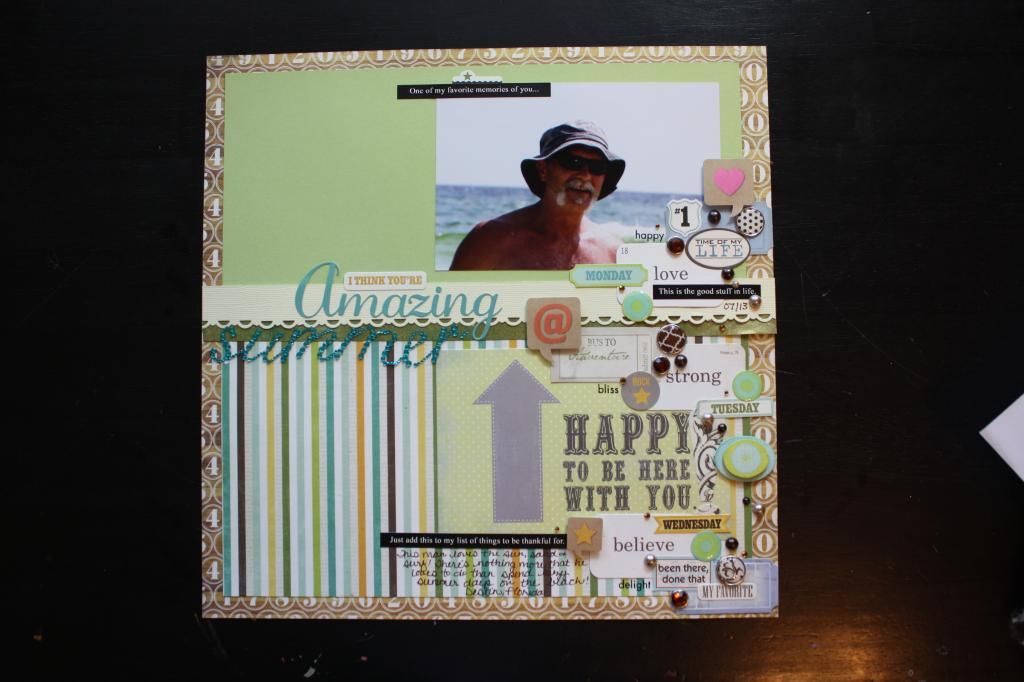 Instead of all circles down the right side of the layout, I mixed words in there along with brads and pearls and lots and lots of stickers.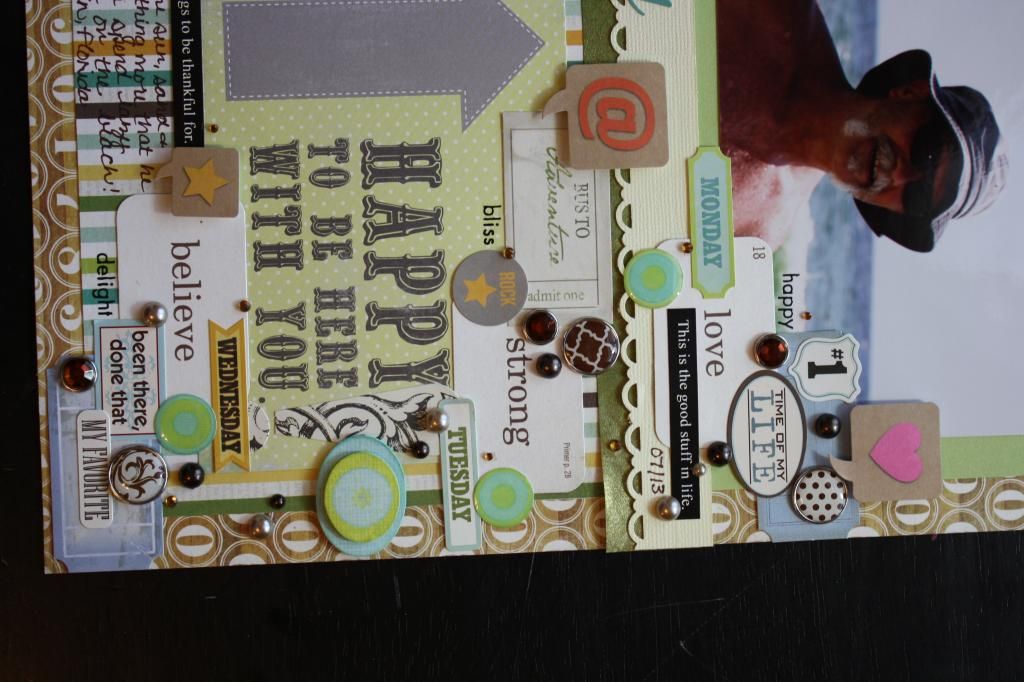 Here's a better close up.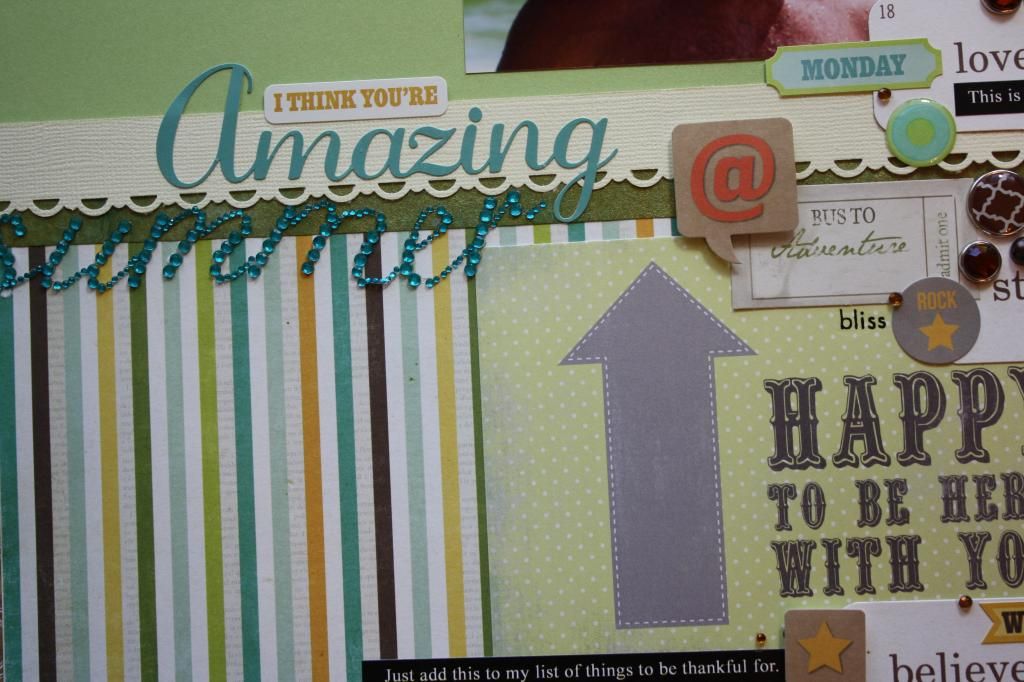 I even used a 4x6 PL title card here. The bling part of the title has been in my stash for 6-7 years.
Love this guy!! And he loves summer!
Thanks for visiting my blog today!