Here is a layout I made today using my February 2015 CKC kit. I'm using more photos from the summer of 2013 when we took out older 2 grandchildren Destin Florida.
I used a sketch to complete this layout.
I used a wood veneer flower as a sunburst here with a brad in the center.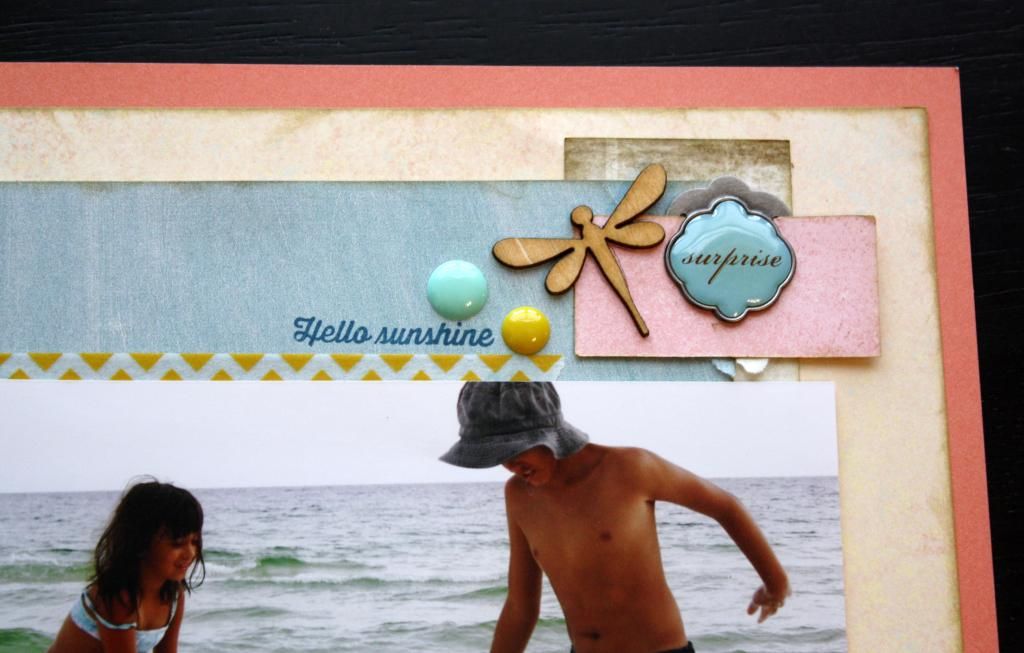 I actually did a little stamping on this layout as well.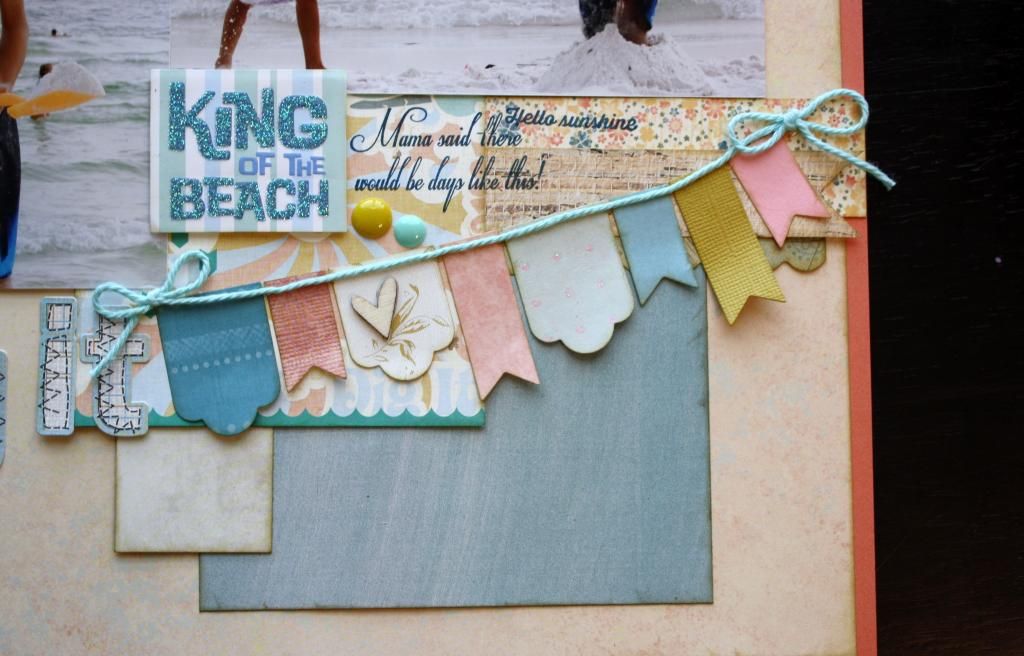 I didn't realized how thick the twine was that I put into the kit so I'm not sure I will be using it again on a layout. It may be placed into my card making supplies.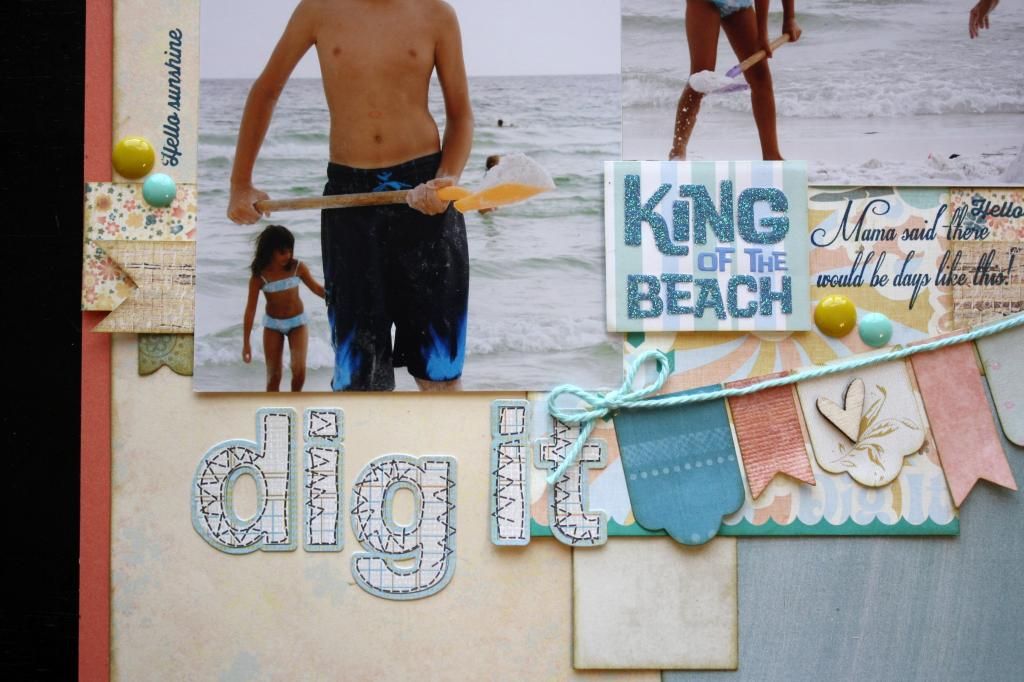 More stickers here and a bit more stamping.
Thanks for visiting my blog today!!!