Here is another layout made from my February 2015 CKC kit.
I was actually able to use another pocketed page card here.
I started with a sketch from Pagemaps April 2008.
I layered stickers, scrap papers and enamel dots here.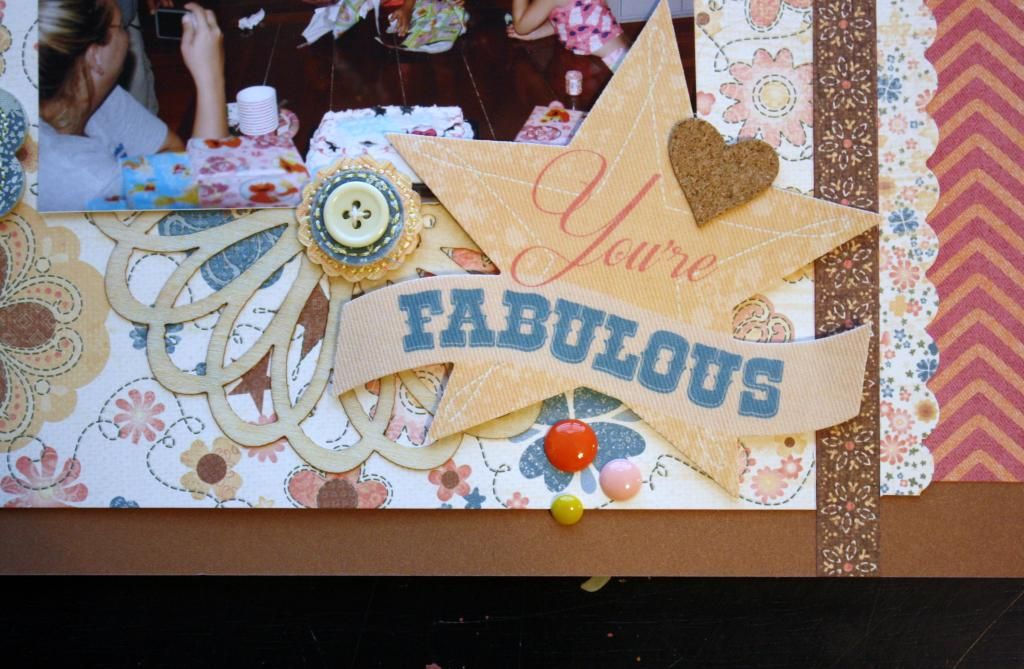 I used half of a wood veneer doily and a large sticker that came on the sticker sheet that matched one of the paper packs I stated with. I also added some foam tape to the sticker to give it some added oomph!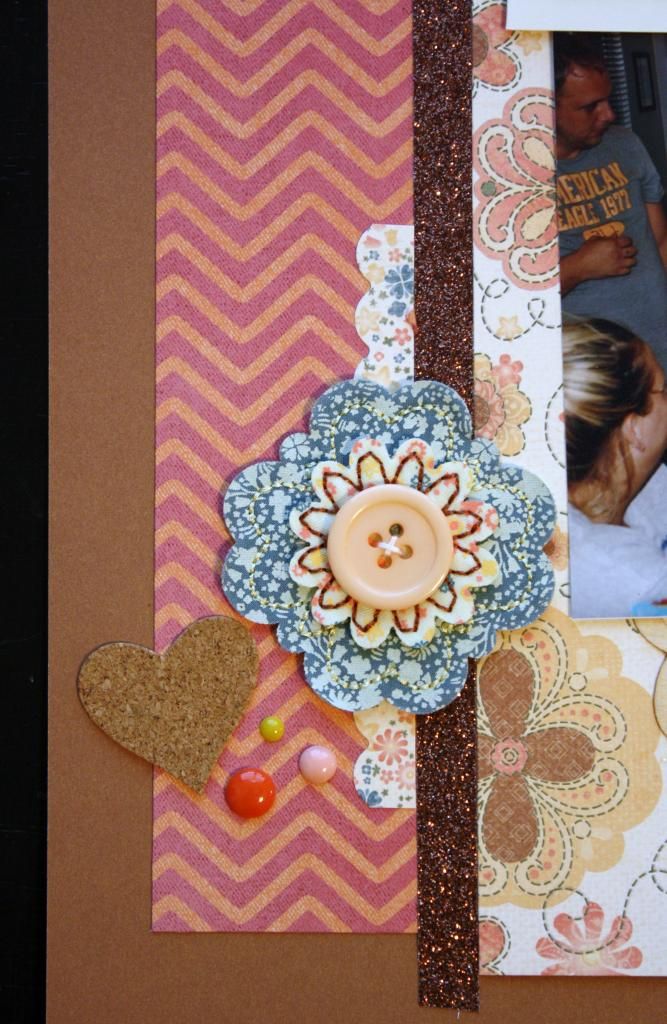 The floral stickers are also from a sticker sheet that matched one f the original paper packs.
I also added in the glitter ribbon which wasn't part of the original kit.
Thank you for visiting my blog today!!!