I'm sharing a layout I made using my February 2015 CKC Kit. The textured paper and the glitter ribbon were not part of the original kit I created but I felt like they went together really well...so onto the page they went.
Can you believe I didn't use a sketch today?
I added some clear bling as well as some of the yellow pearls to this page. I really like the overall feel of it.
I'm not sure what I did in the editing process that made this photo so much lighter. I used some of the die cuts I made with the scraps I added to the kit.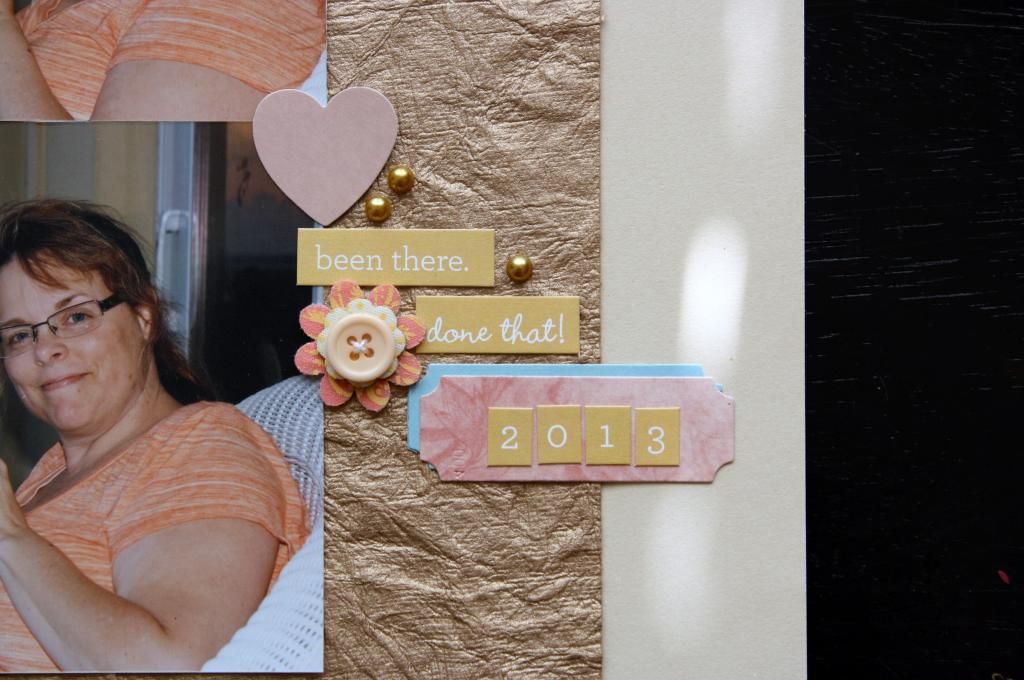 More scrap die cuts here.
Thanks for visiting my blog today!!