Welcome to my blog, I know I am a LITTLE late posting my February 2015 CKC Kit. It's actually been laying on my desk for the past week or so. Last week was crazy at work so I never got the chance to video it and post it.
The inspiration kit is from Scrapbooks.com July 2014. It's a travel based kit and I don't know if I will be doing travel layouts or home layouts so I am calling my kit...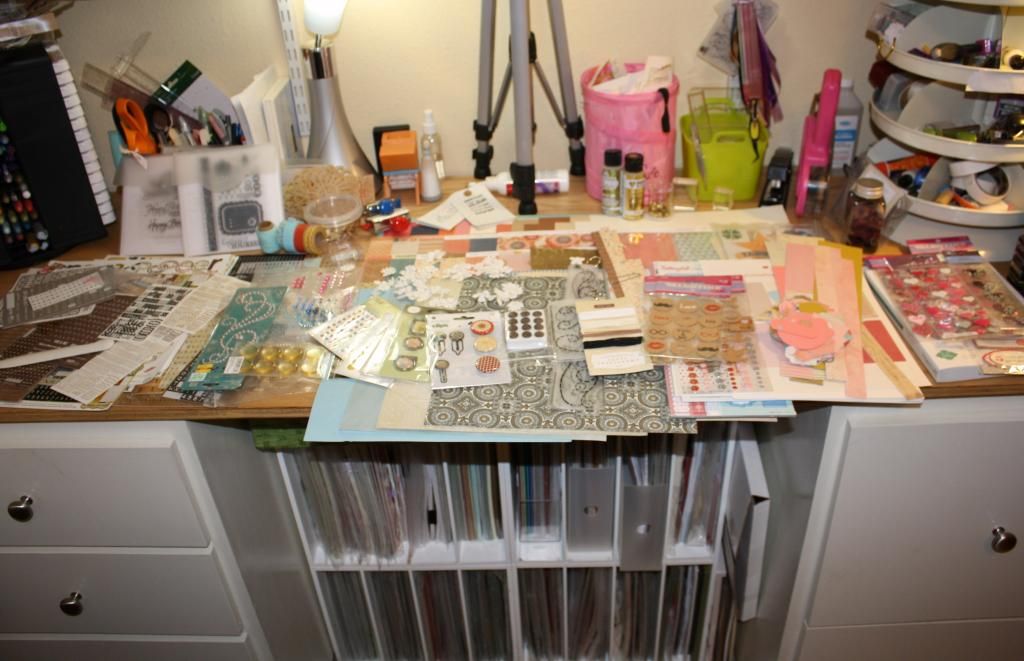 My entire desk surface was covered in kit.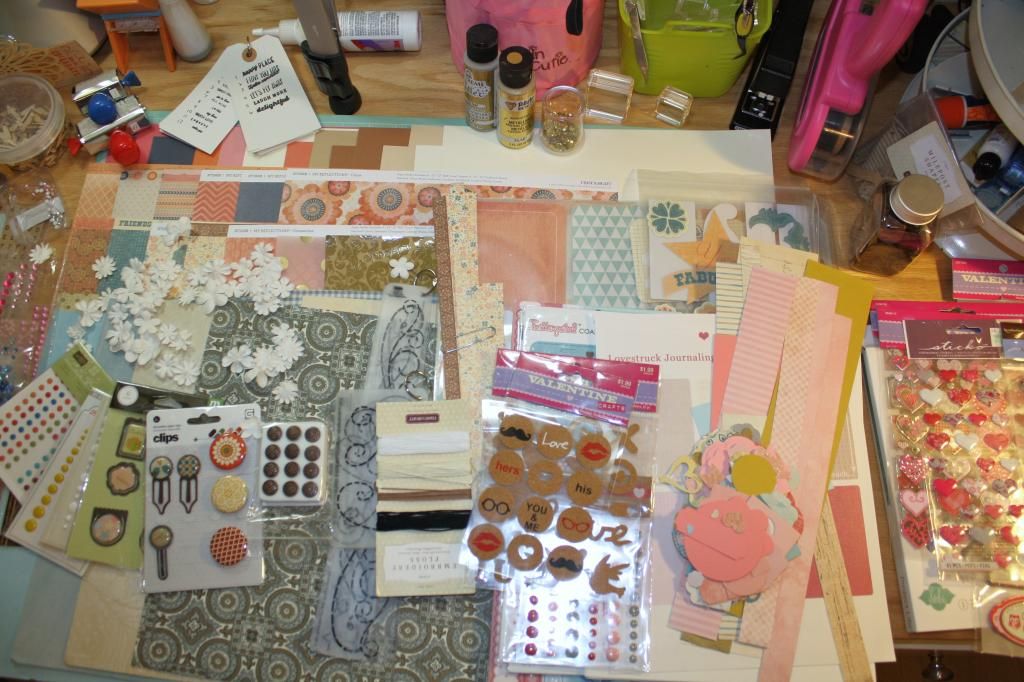 You can see the papers under here, they are 2 separate collections from CTMH, one is Clair the other is Clementine. I added in some extra sheets of pattern paper and some scraps to beef up the leftovers from these two kits. I spent some time with my Sizzix and some dies and cut out lots of shapes to use for layering.
I've added lots of metal, bling, washi tape, cork embellishments, roller date stamps, sewing templates and floss.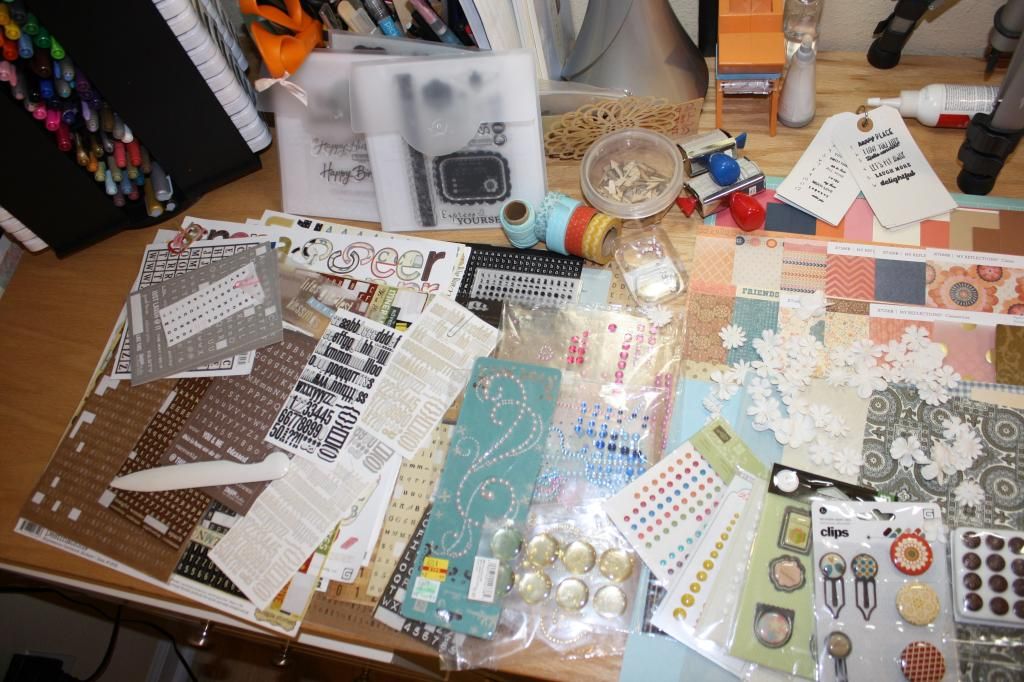 I added lots of letter stickers and even the 2 stamp sets that went with the original kits along with a new Happy Birthday stamp set for card making.
I didn't add any additional stickers yet because I don't know what type of photos I will be scrapping with this kit.
And now here's the video with the details of the kit.
Thanks for visiting my blog today!!!