This is a layout I made with my January 2015 CKC kit.
It's another layout of my sweet father in law! He's such a funny guy. His son's and grand sons were attempting to set up a new DVR for him and he was trying to figure out the remote control like the rest of them!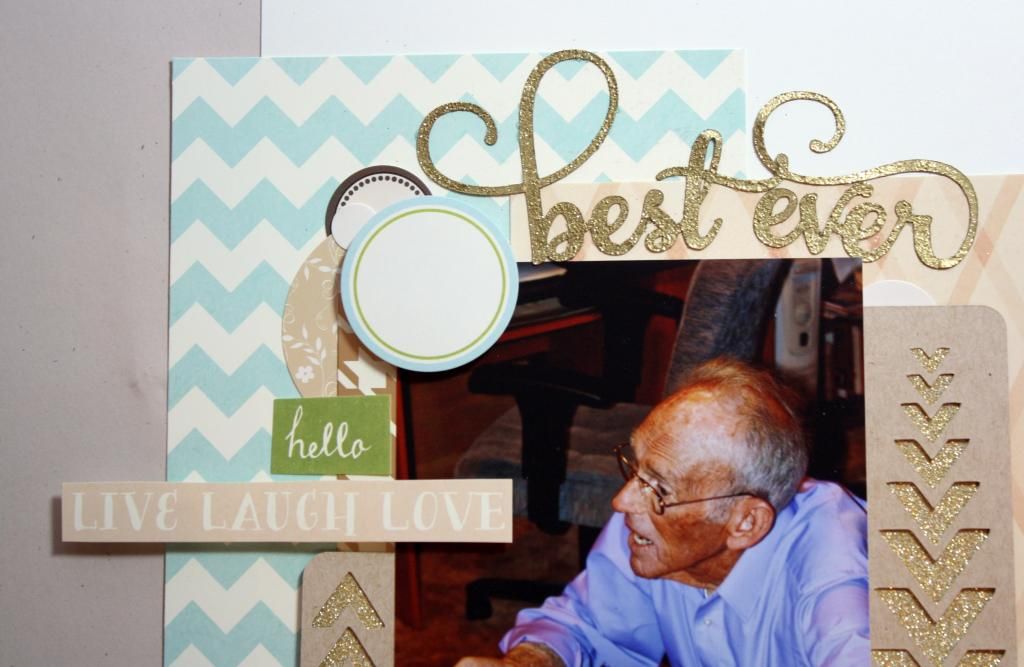 I used a word cut from silhouette and then gold embossed here.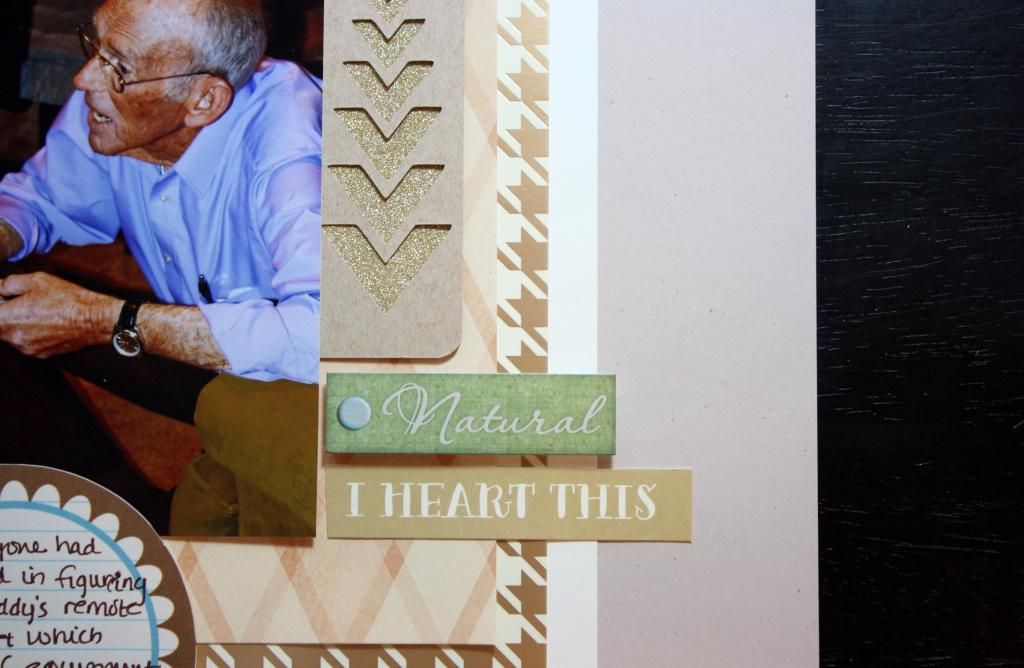 I also used a couple of the project life cards that I cut with my silhouette and layered a few of the gold glitter paper scraps behind them.
I layered up some stickers under the journal spot.
Thanks for visiting my blog today!!