Today I am sharing a layout I made with my January 2015 CKC kit. I was pretty much down to scraps here so I just ran with it. I layered lots of strips of paper in the background and added some washi tape down the side and across the bottom and here ya go.
I had very little of the gold glitter paper left but I managed to add a few pieces here.
I used a sketch from Pagemaps February 2014
I used the 2 flourish pieces together with a bit of scrap bling to create this butterfly.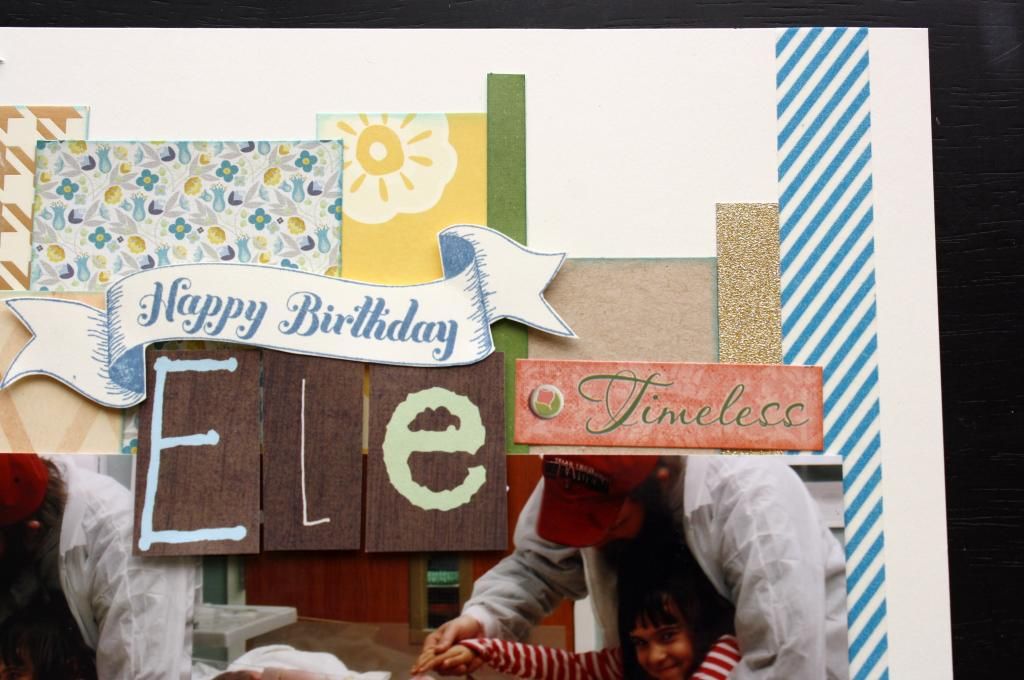 I stamped the Happy Birthday for a card but didn't end up using it so I added it here.
I was able to squeeze in some more of the cut apart words.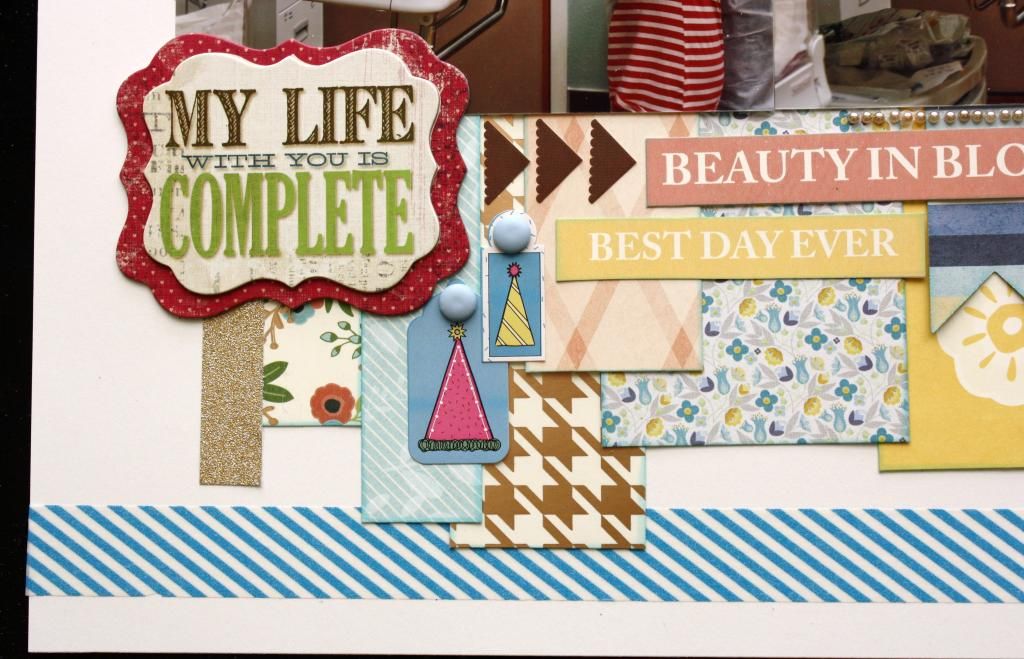 Several more bits of stickers and chipboard embellishment pieces finish off this layout.
Thanks for visiting my blog today!!