Here is another layout from my January 2015 CKC kit.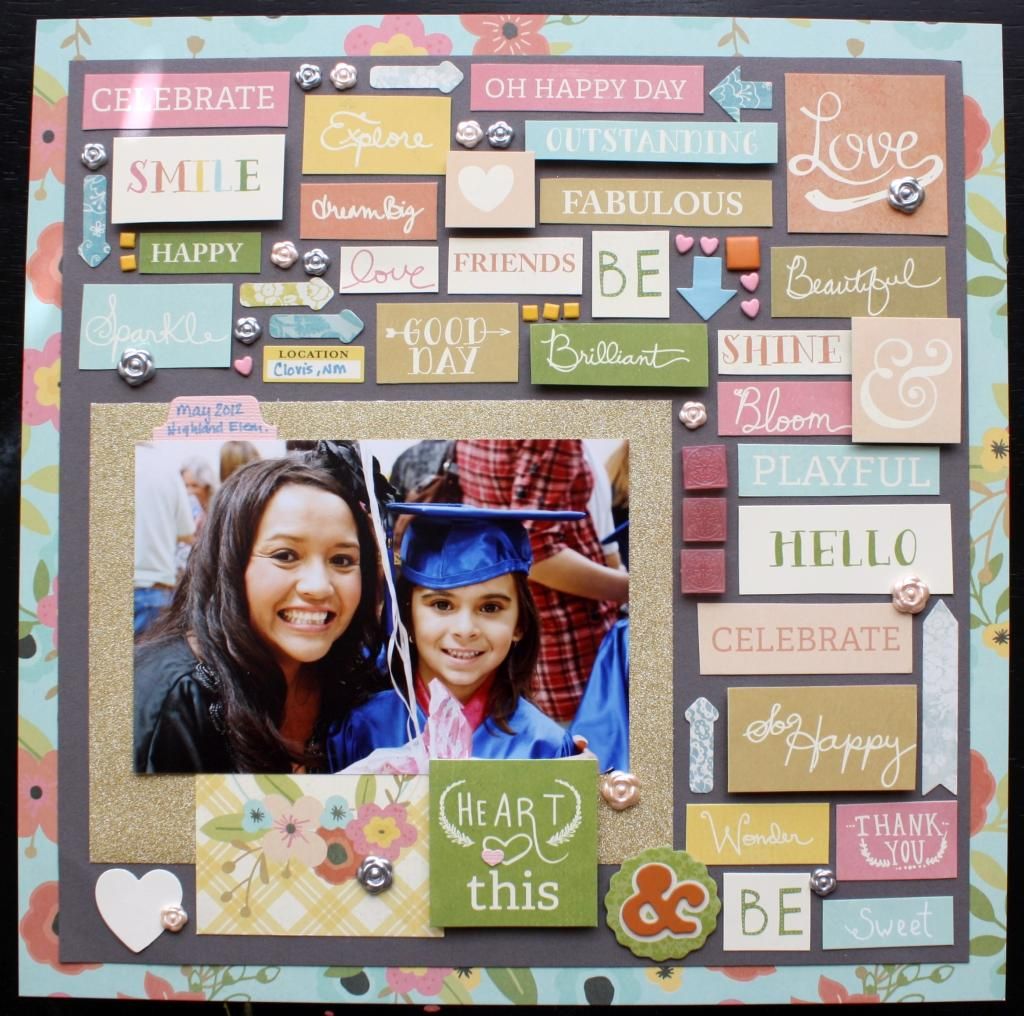 This layout was originally supposed to look like the sketch below. But I really didn't feel like cutting a bunch of circles so I used all the words that I had cut from the cut apart sheet.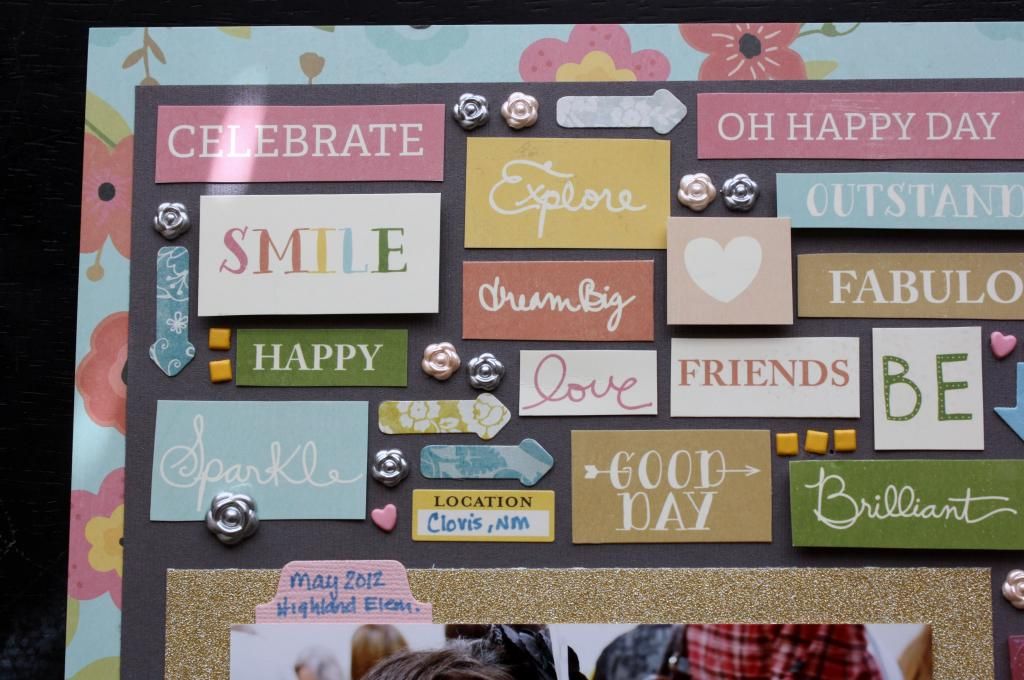 So between all the words there was several spots that looked a little too stark so I started adding in some additional embellishments.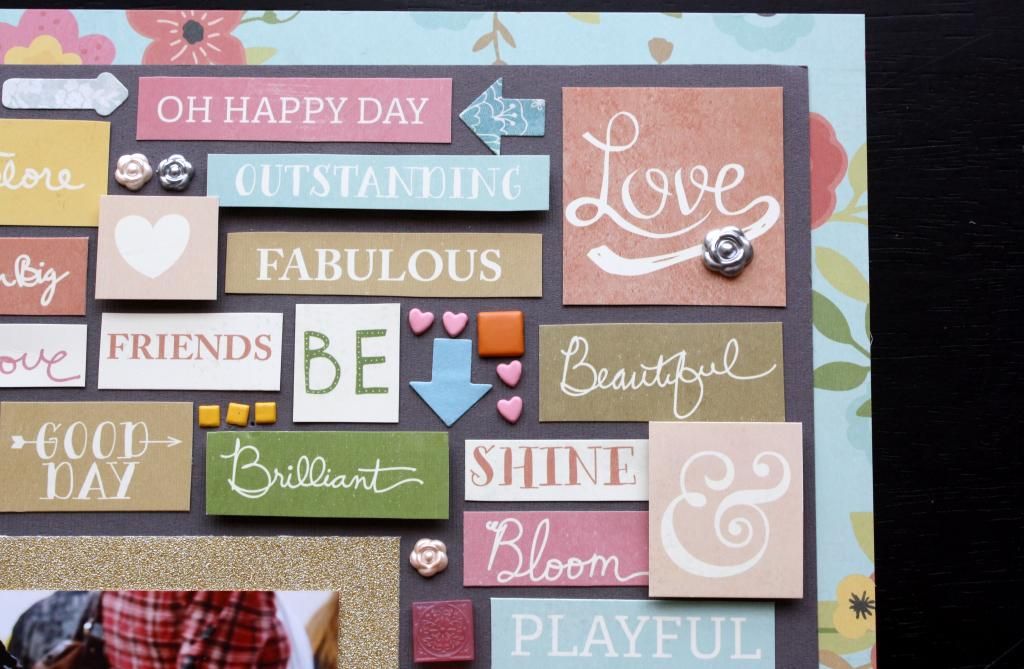 More words and more embellishments.
I popped up some of the words foam adhesive.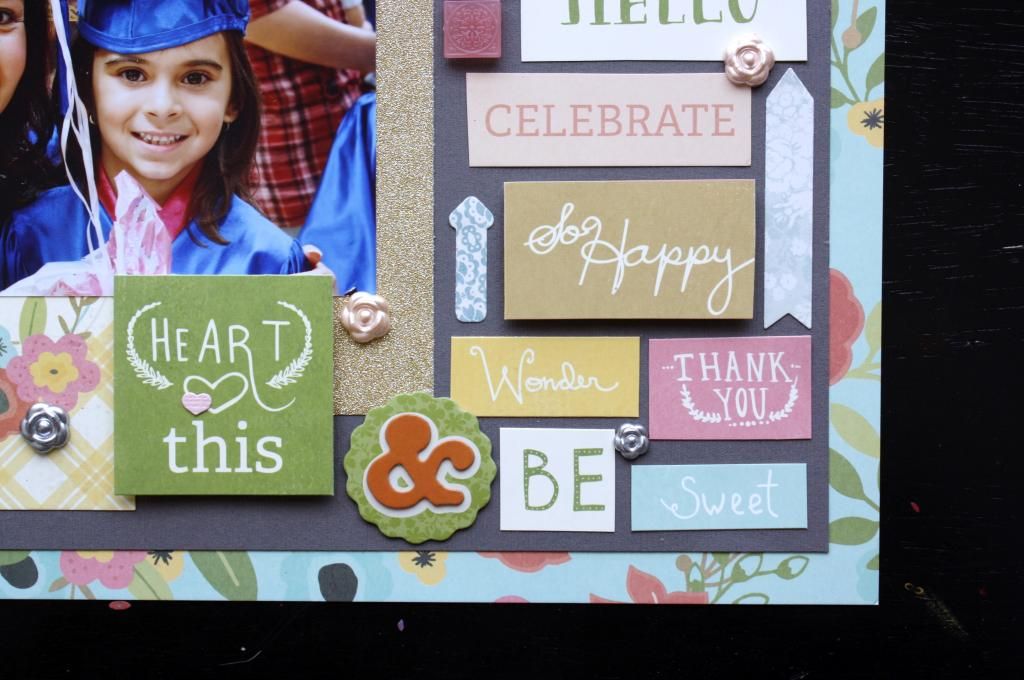 I used a bit of that spectacular glitter paper as a mat for my photo.
I know this was a really busy layout, seems like there have been lots of really busy layouts with this kit!!
Thanks for visiting my blog today!!