This is another layout from my January 2015 CKC kit.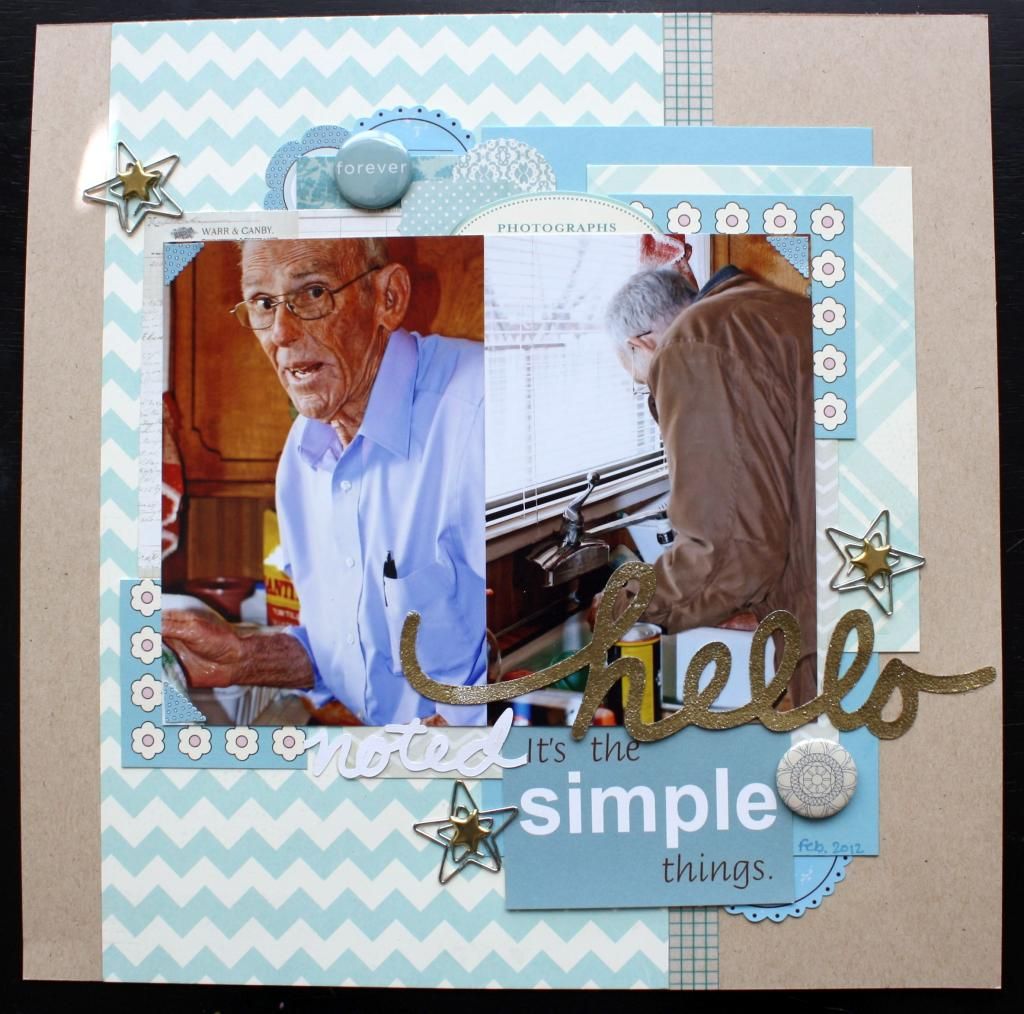 This is my wonderful father in law! He came in from outside and his daughter in laws were in the kitchen cooking and doing dishes. He was quite put out that we were messing with his dishes and with his jacket still on he moved us out of the way so that he could take over doing the dishes. LoL!!! I love this man!!!
I cut up several stickers and layered them up with some pattern scraps.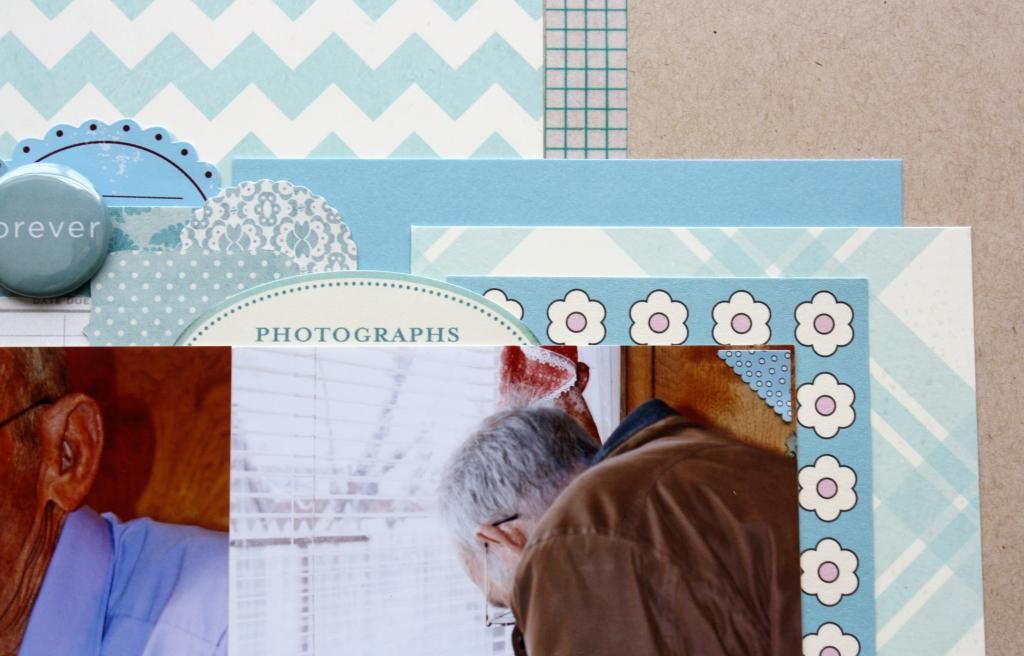 I cut one of the little frame sticker in half to use as faux corners.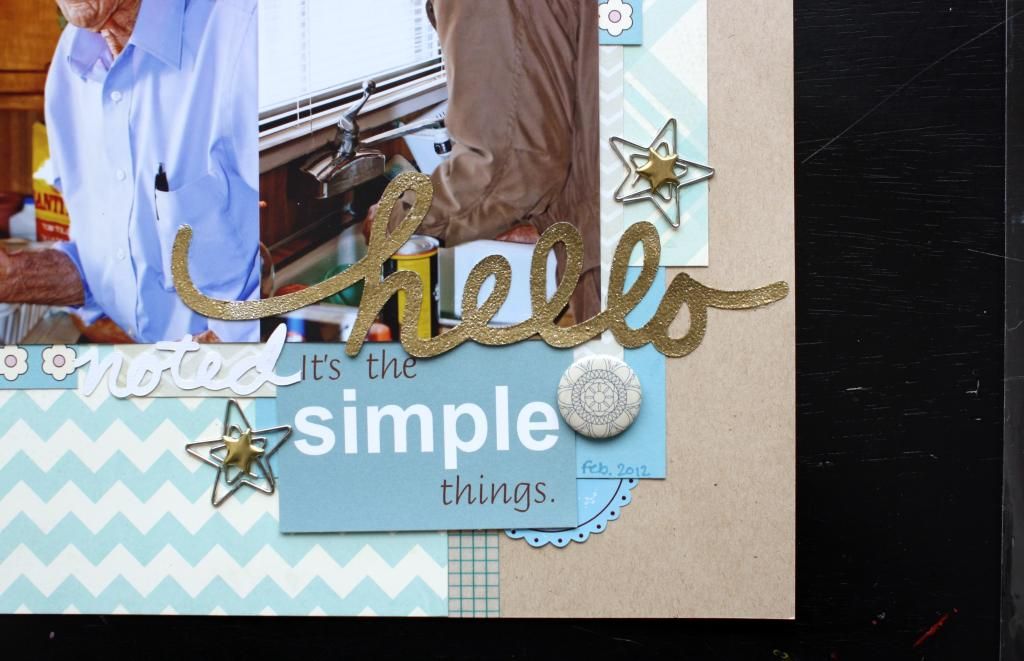 Another of the words that I cut with the silhouette and gold embossed.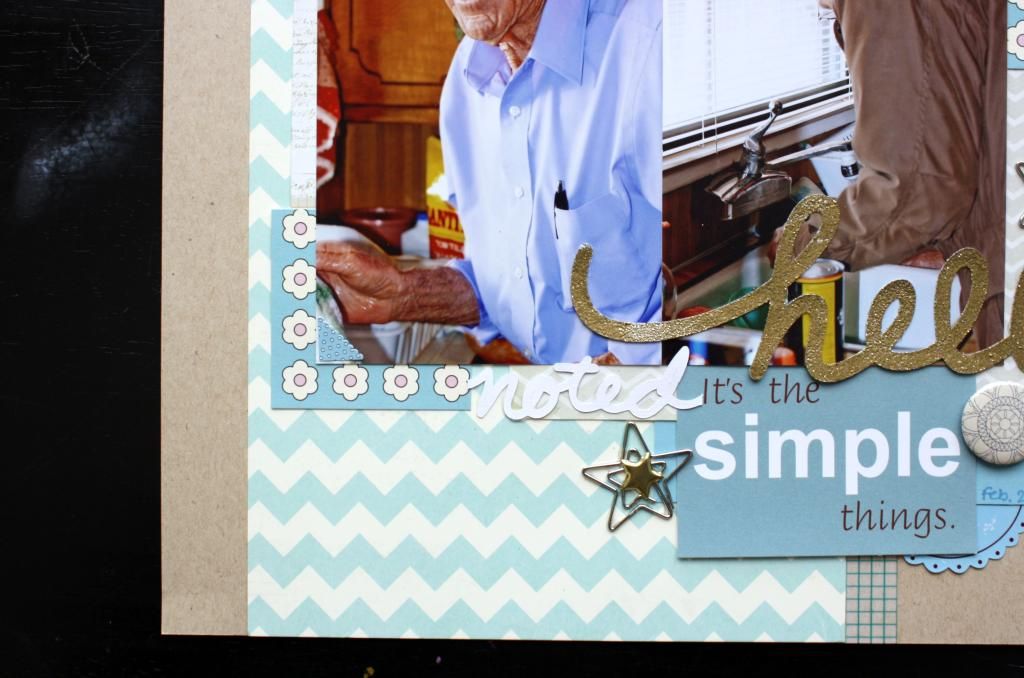 The stars are paper clips with a brad star over top of that.
I really love how this layout came together using lots of patterns and bits of scraps.
Thanks for visiting my blog today!!!