This week the challenge is to use circles, so my first thought was to use my silhouette and cut out a circle mat to place under my photos and embellishments.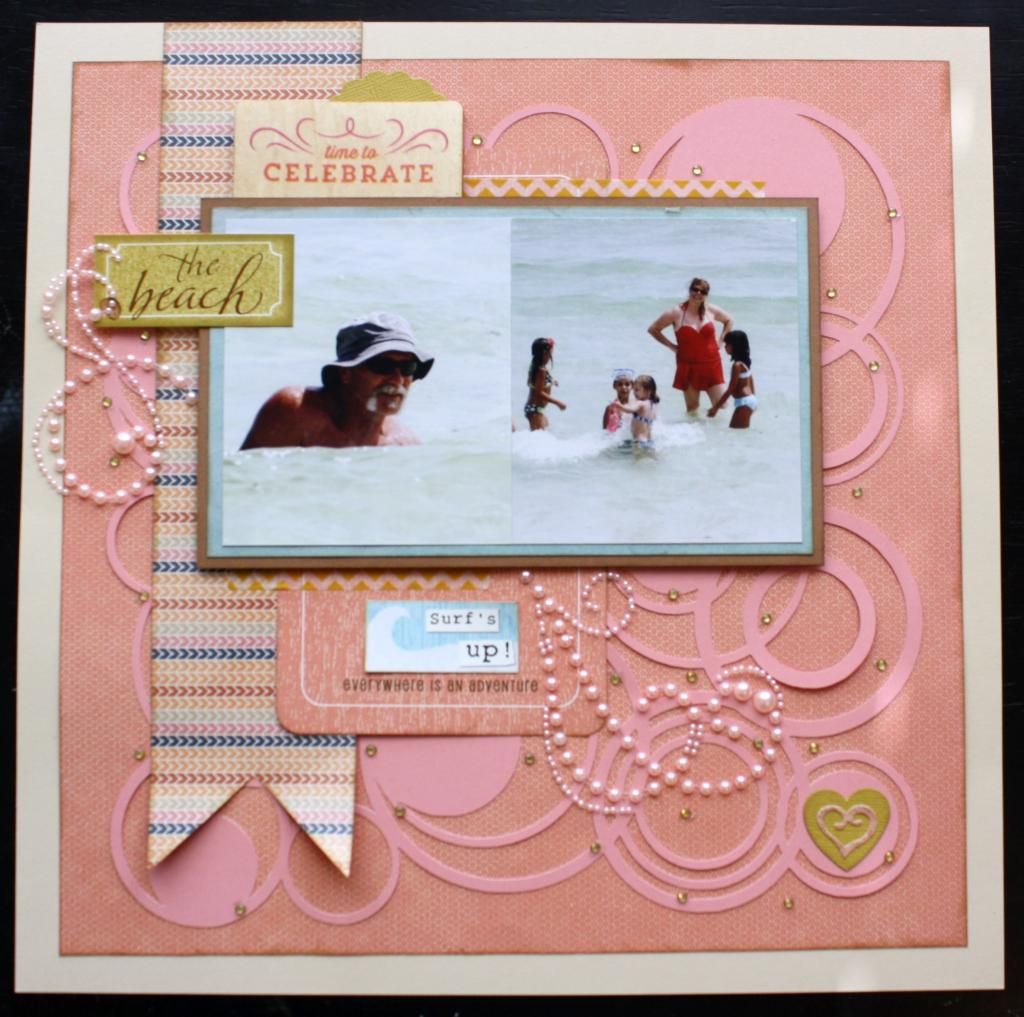 Can you believe I actually did a layout without a sketch this week. Not sure what's up with that...I love my sketches...but for some reason I was inspired this week!!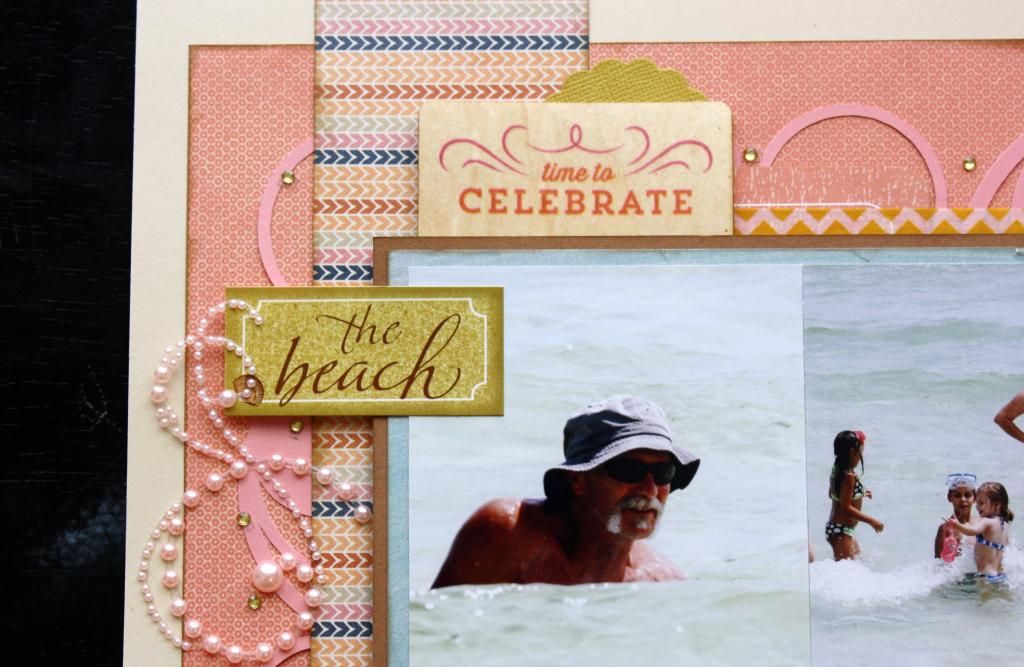 The Celebrate wood veneer is actually part of a 3x4 wood veneer, but I cut it down.
The bling flourish is from Prima and I cut it in half and used part of it to the left of the photo and the rest here, below the photo.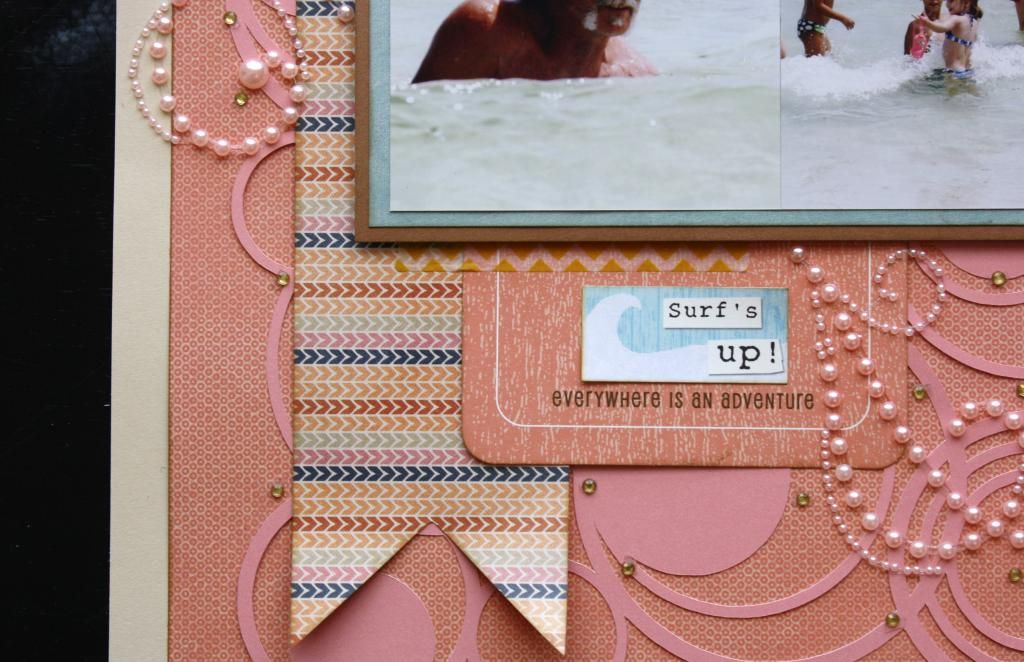 I cut down a CTMH pocket page card to fit above and below the photo and used a bit of washi tape as well. I covered an image that was on the card with a sticker that says Surf's Up.
Thanks for visiting my blog today!!