Today I'm sharing another layout with my February 2015 CKC kit. I really thought I was done with that kit and even pulled it apart to put away. In the process of sorting through it all I realized I had way too much left to put it away so I made some more layouts.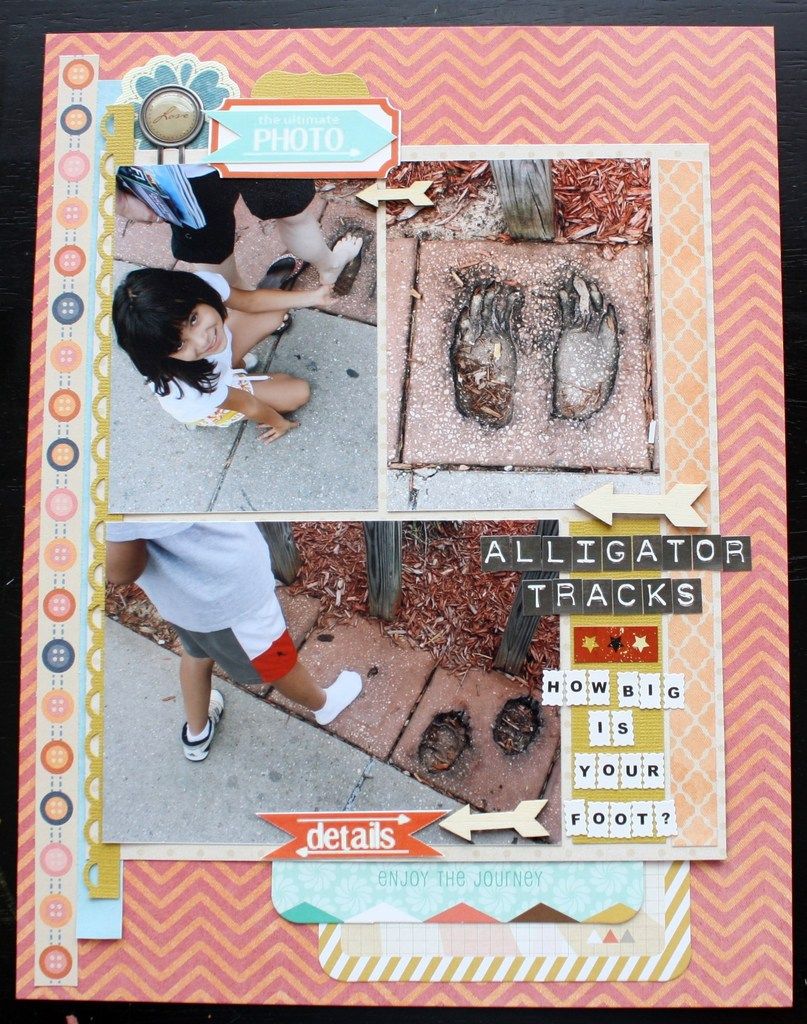 These are photos from our trip to Florida in 2013.
I was inspired to create this layout by a Pagemaps sketch from August 2008.
I layered up several embellsihments here.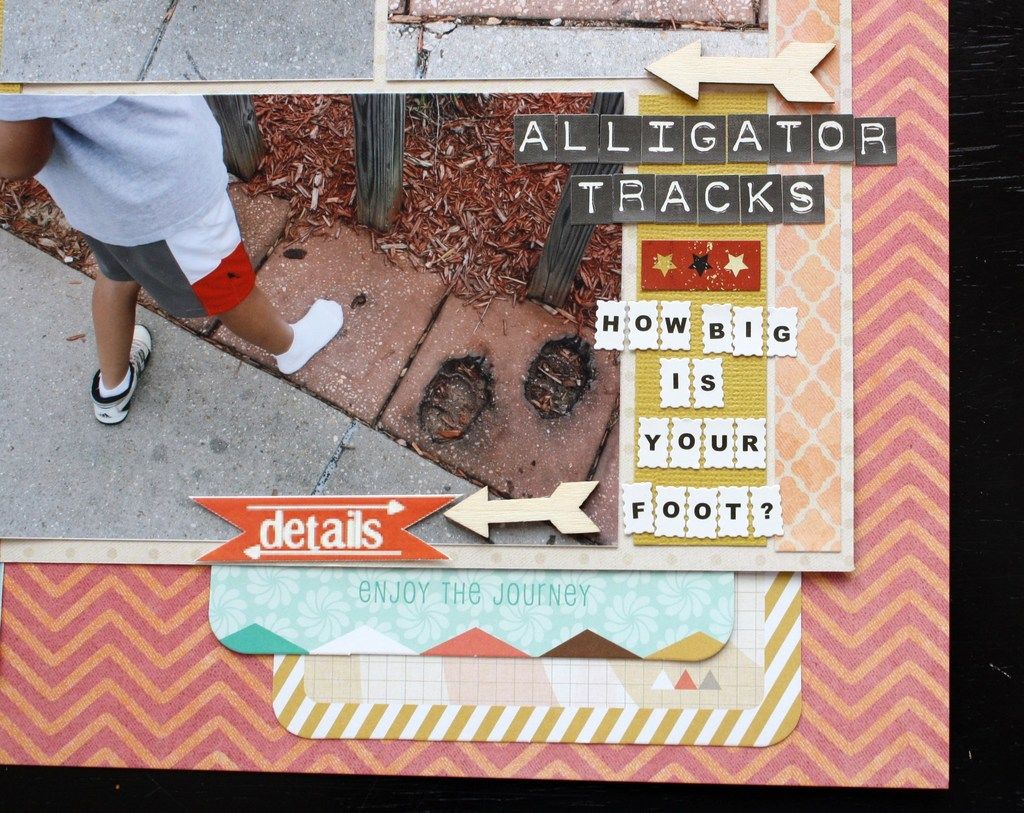 Used 2 different alphas to create the title.
I even layered up some of the pocket cards from a CTMH set.
Thanks for visiting my blog today!!!