You might remember that I said I had enough paper and embellishments in my February CKC kit to continue making layout and that's exactly what I did...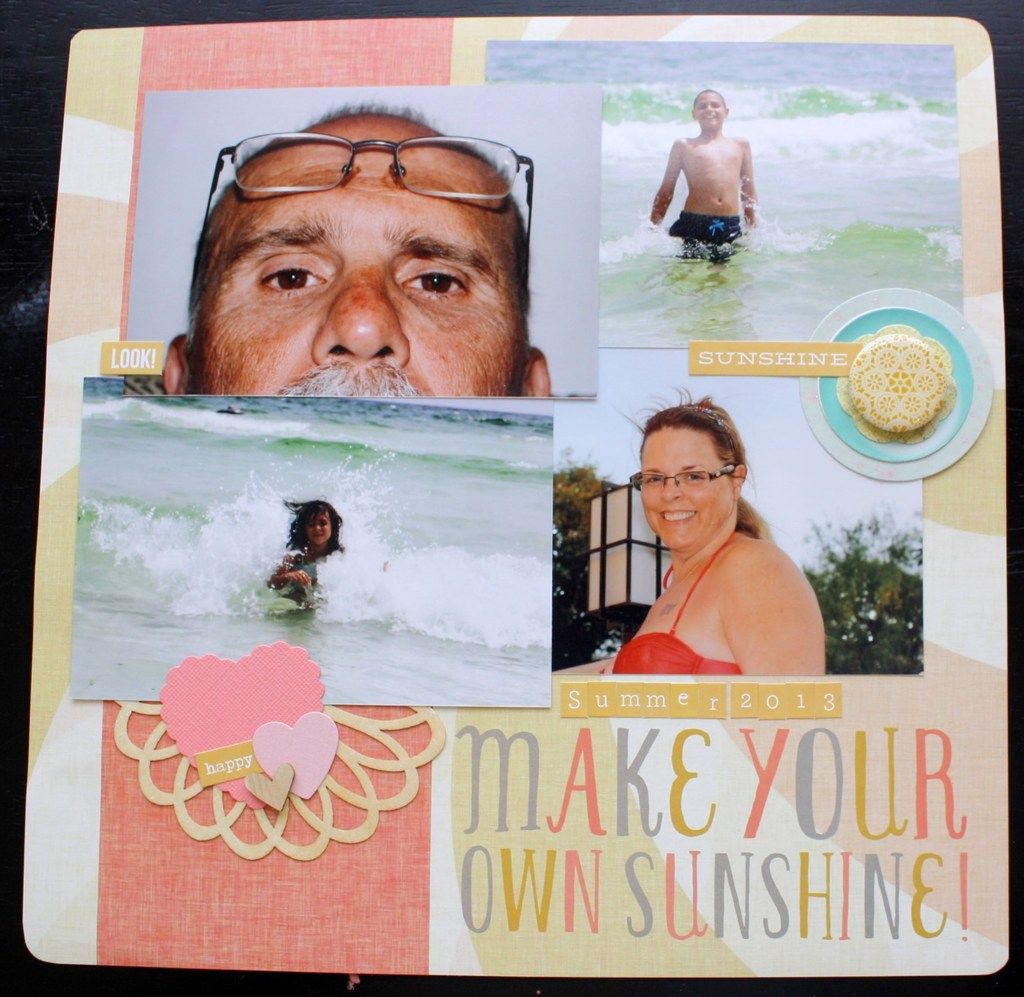 The background paper is actually one that came with a set of pocket page cards from CTMH. I just layered up some photos and other embellishments to finish it off.
This flare has been in the last couple of its.
The title was already on the paper.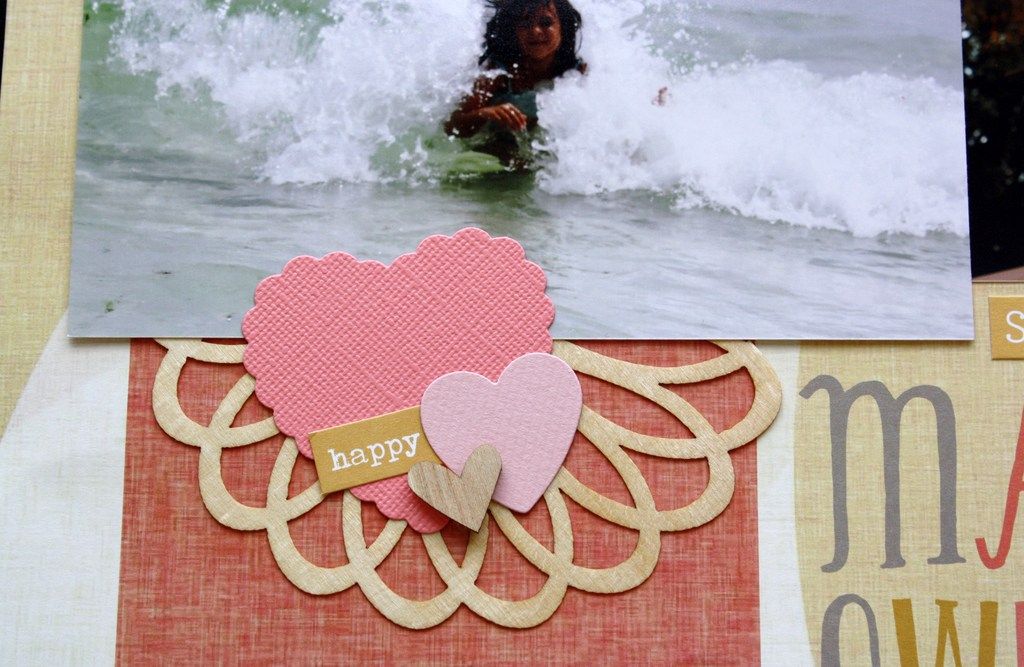 I cut the wood veneer doily in half and used part of it here.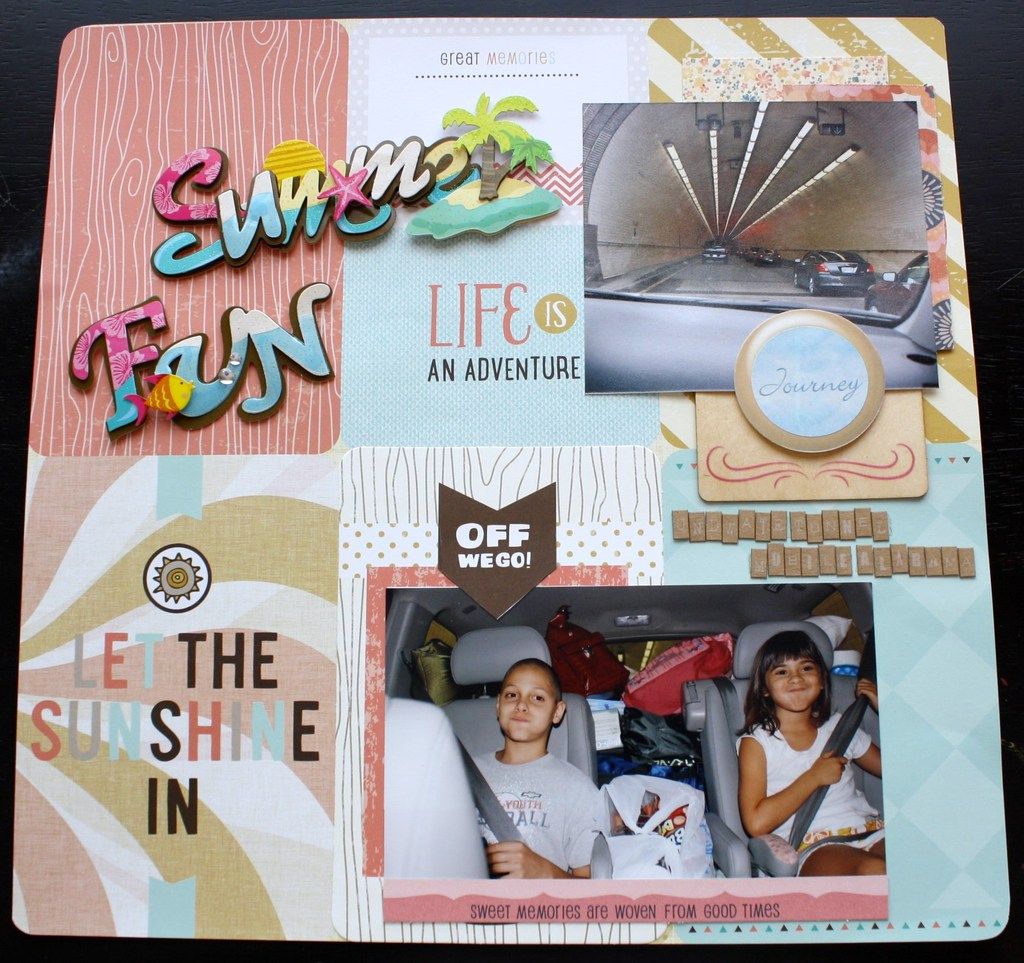 The other side of the paper had what looked like pocket page cards, I just did my own thing with it though.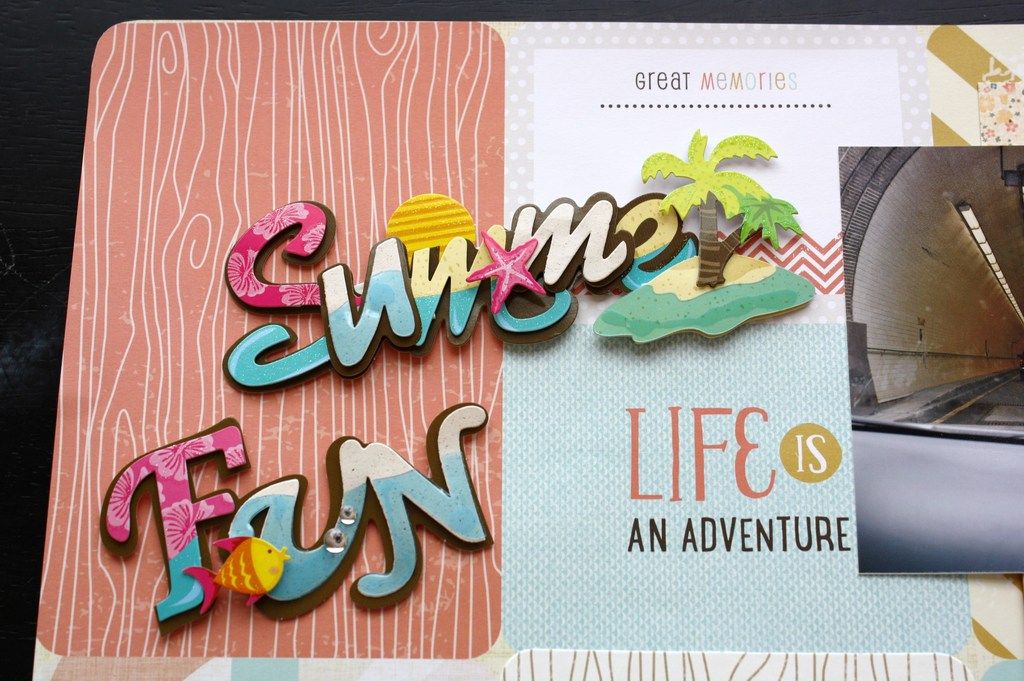 I layered up some stickers.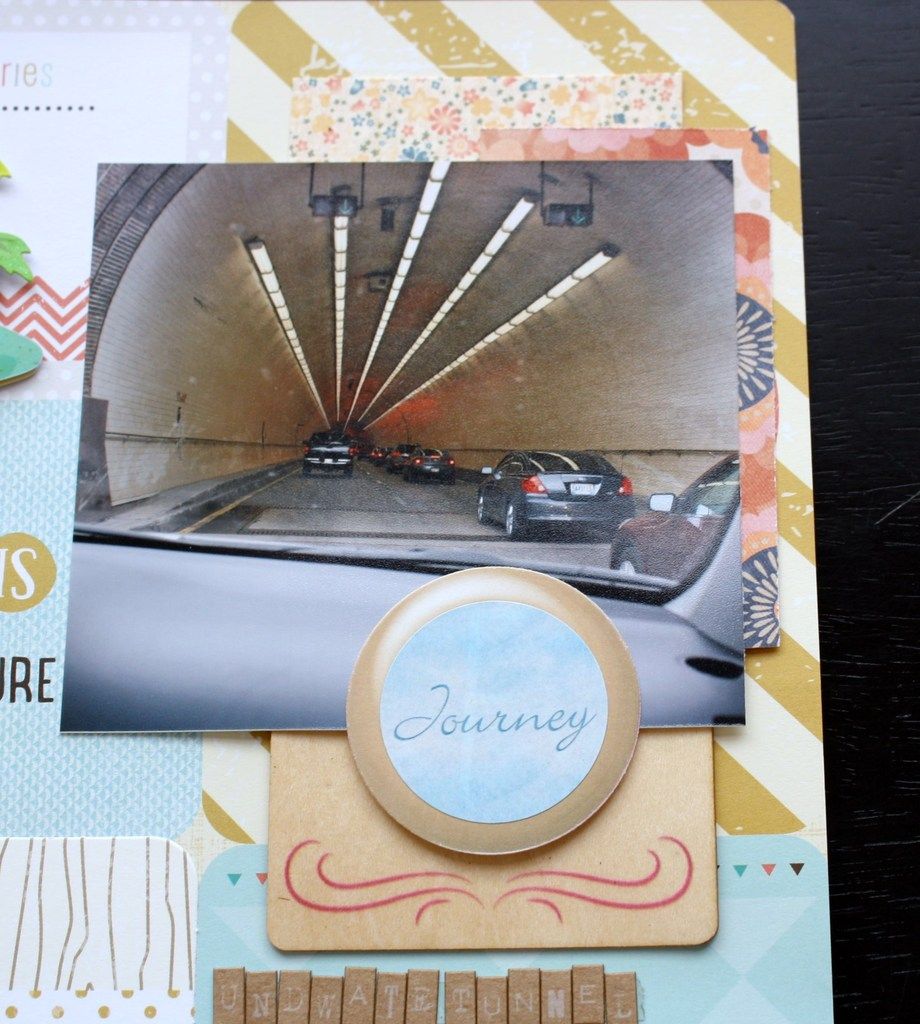 A few little scraps of paper, the leftover part of a wood veneer pocket card and a sticker add some extra texture to the page.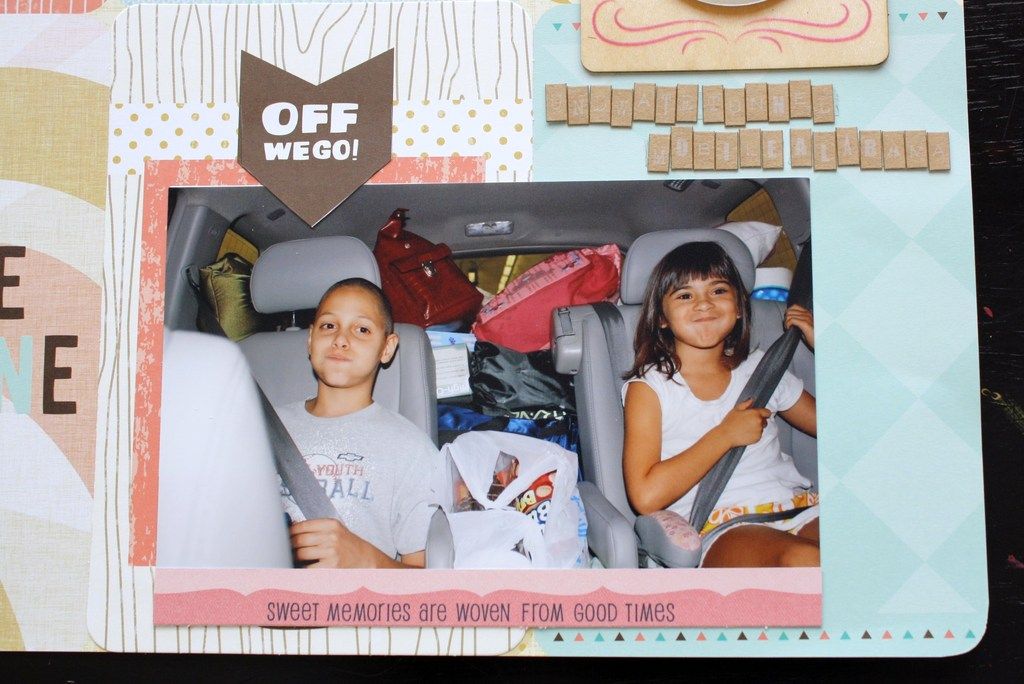 Those little tile stickers had to be stuck down to red line tape before they could be adhered down because the adhesive was pretty much gone.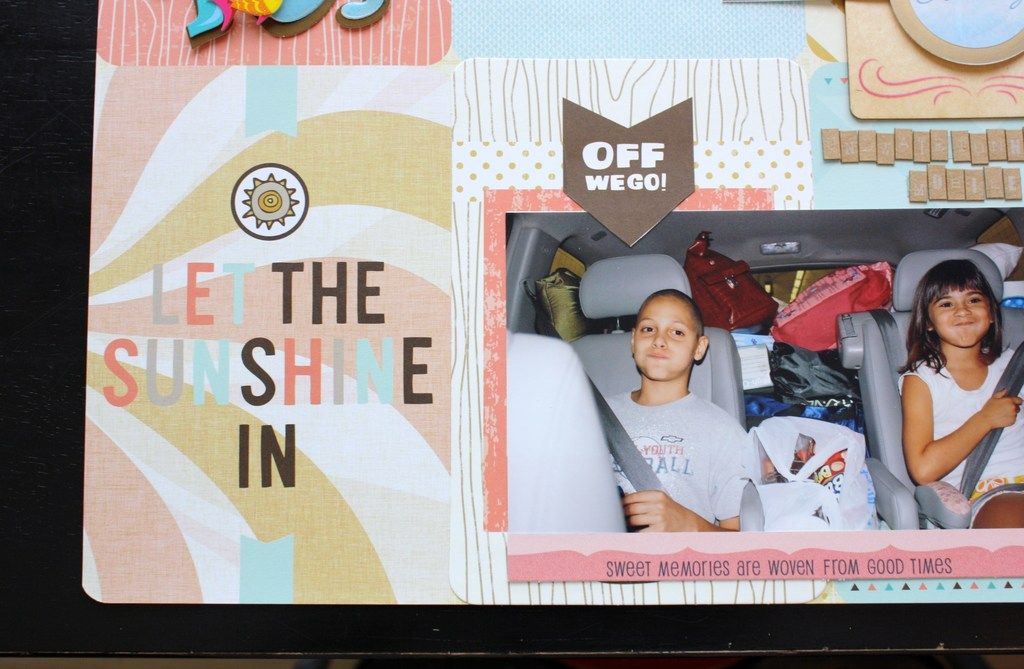 I used my exacto knife to cut the off we go tag out to fit over the pic and then added a bit of border strip to the bottom of the photo.
Thanks for visiting my blog today!!!