It's the weekend and it's time to share another layout that I did quite some time ago but never shared, till now that is.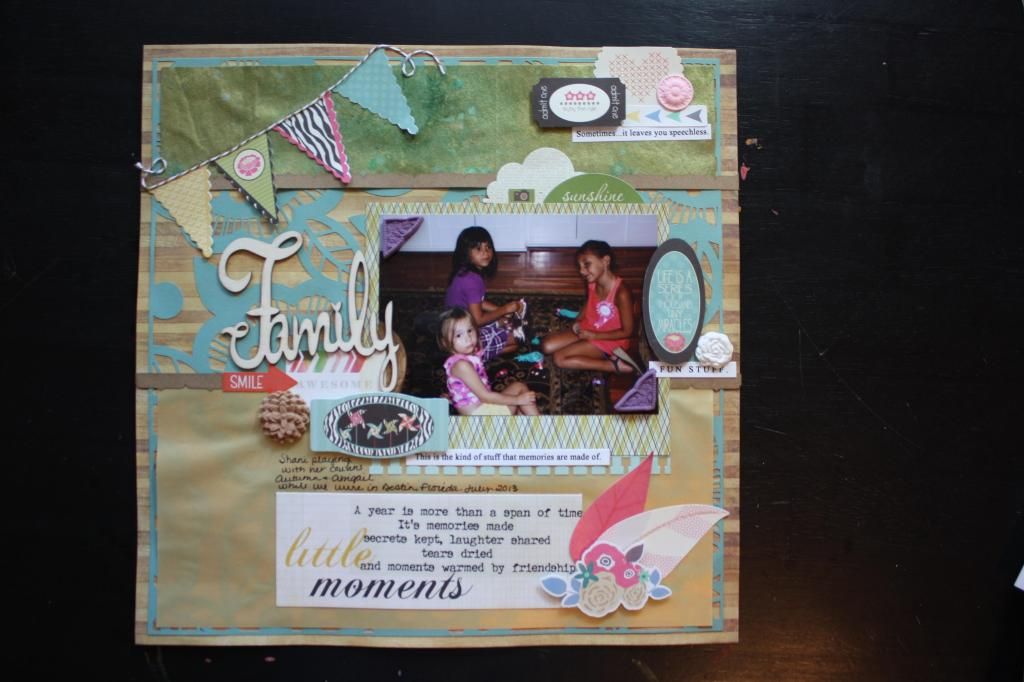 This layout has a multitude of layers, they didn't turn out entirely how I wanted them to but I like the overall effect anyway.
I started with a sketch from Pagemaps April 2014 as the inspiration for my layout.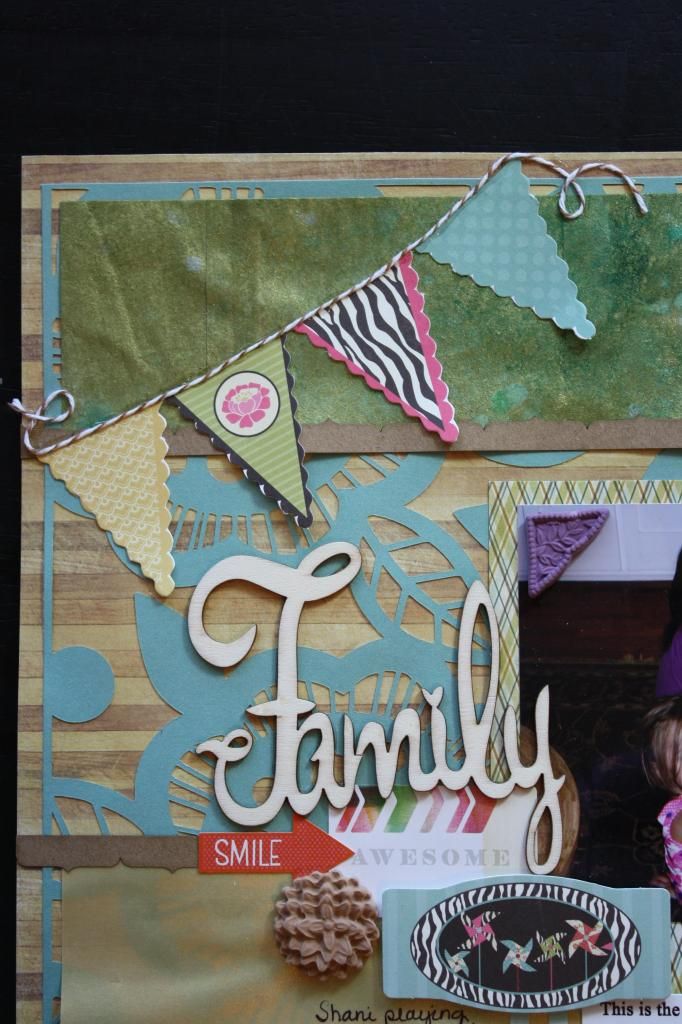 The banner shapes were from a punch out piece and I added the twine to give them a more cohesive look. The wood veneer is from Michaels.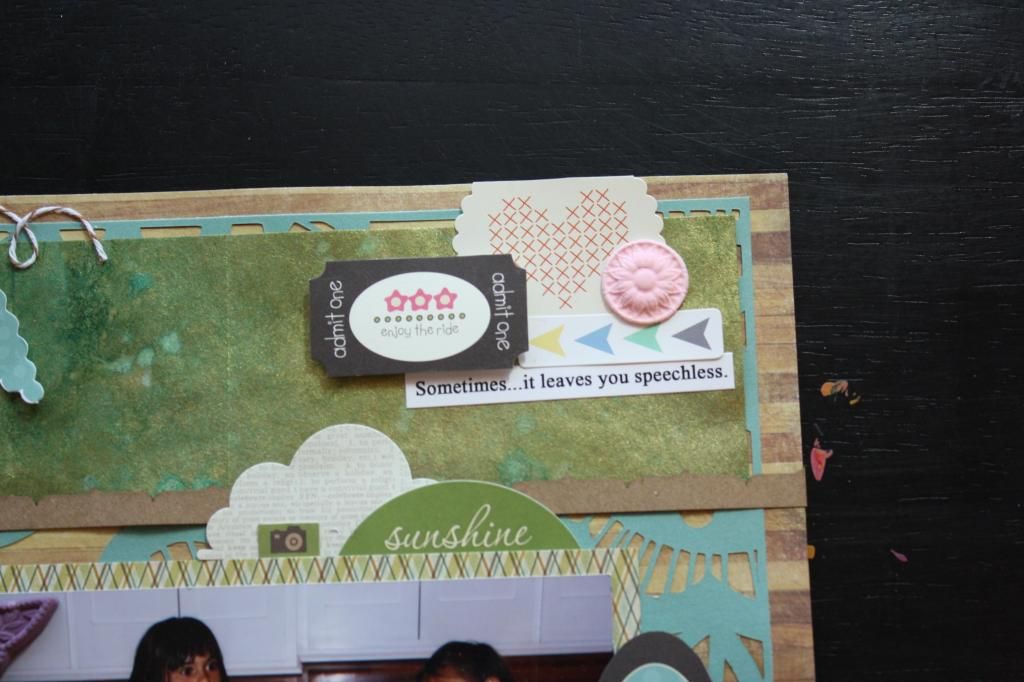 I used a floral cut out sheet that I made on the silhouette for the base of my layers, over that on the top is a paper sac that has about 5 different spray mists on it. I cut the paper sac down to fit within the borders of the cut out sheet.
I used a bit of gold vellum over the base of the cut out sheet, I had hoped that you could see the floral cut outs on the sheet but the gold vellum is too opaque for that. Oh well, there is a bit of the floral cut out paper showing in the middle of the layout.
Thanks for visiting my blog today!!