Here is another layout from my February 2015 CKC kit.
This one is a pretty simple one using lots of photos. I was inspired to create this layout by
Sketches for Scrapbooking 1 page sketches Volume 1 by Allison Davis--5 photo layout.
I was able to use 2 different fonts for the title. and the little heart is one I cut out from scraps.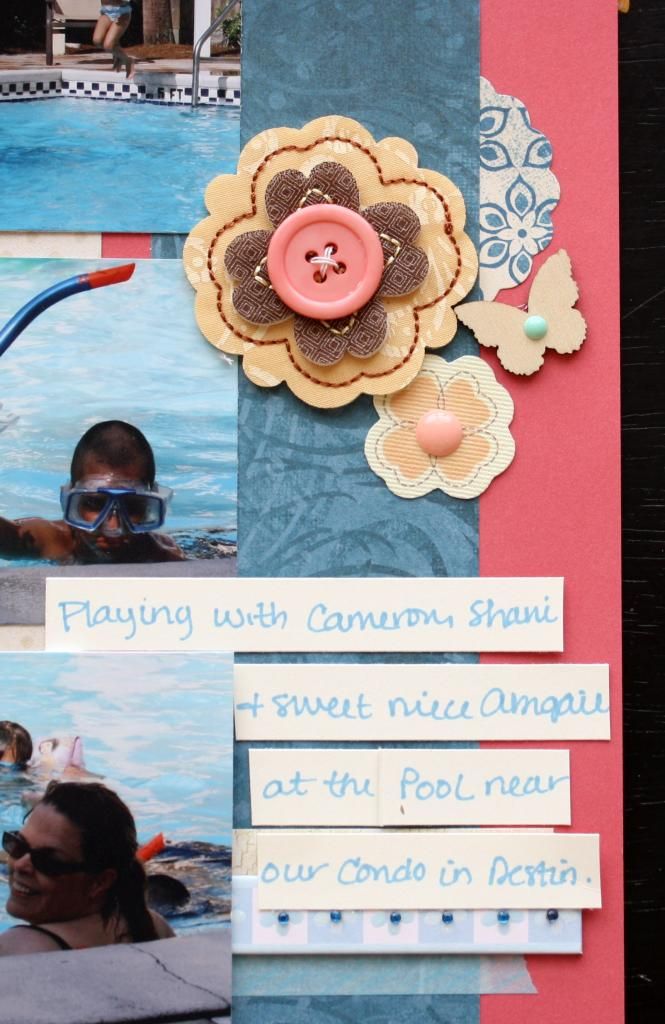 The journaling is on strips of scrap paper.
I blinged out the chipboard border strip here.
Thanks for visiting my blog today!!