Today I have another layout to share that I made using my February 2015 CKC kit. The photo is of me in 2013 when we went to the beach in Destin, Florida.
there was a matching set of the paisley type stickers in one of the original kits I pulled from my stash and I used most of them up here. I layered up some on foam adhesive to add some texture.
I was inspired by this 8.5x11 sketch from Pagemaps May 2012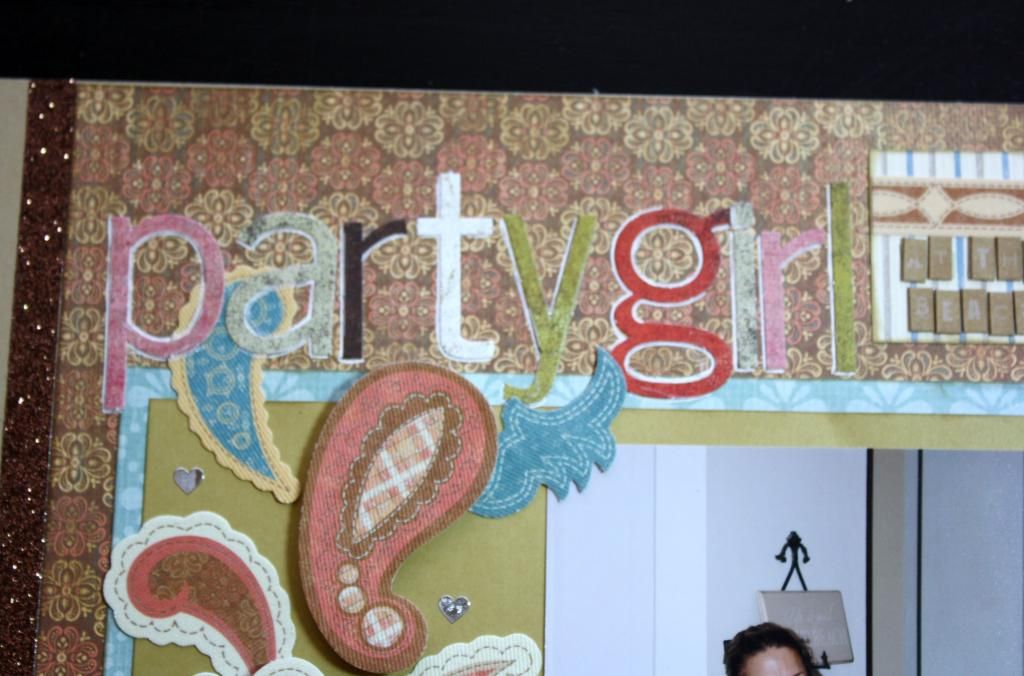 I used the old basic grey alpha that I added to the kit. Don't the colors match perfectly? I added some white Signo ink to the sides of the letters to add some shading.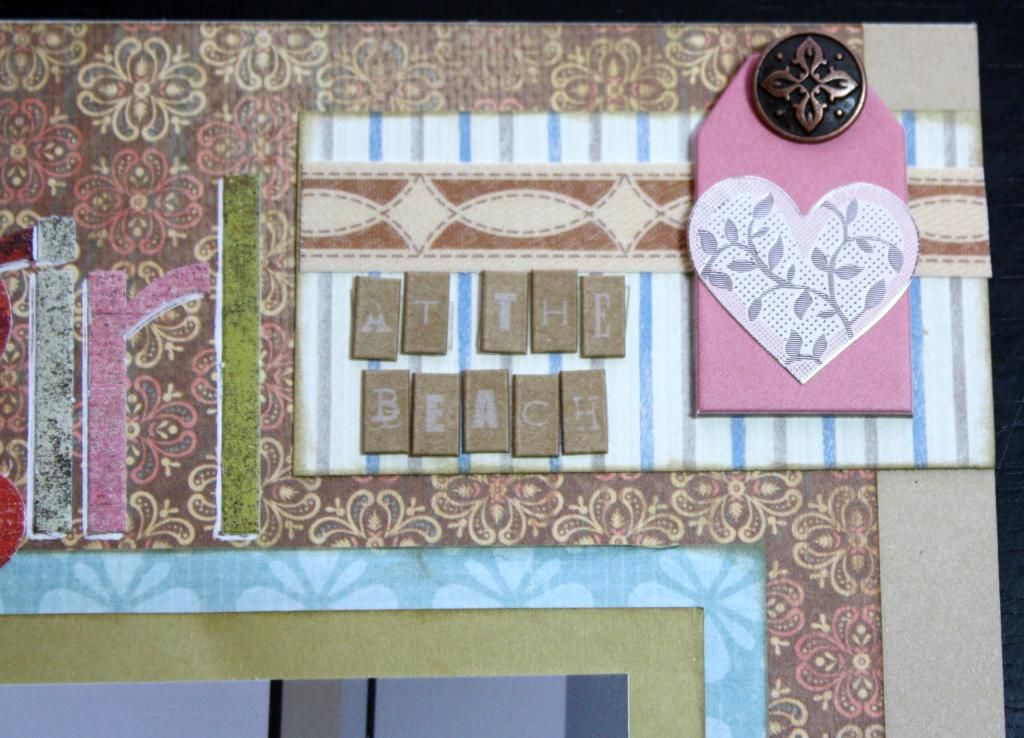 I am trying to use up those little JilliBean Soup letters, but they are so faint it's really hard to read them. I added a chipboard tag with a heart sticker.
This is a piece of coaster board from SEI, rather than use it for a frame, I left the heart embellishment inside it and used the whole thing here. The piece behind it is another sticker strip from the original kit.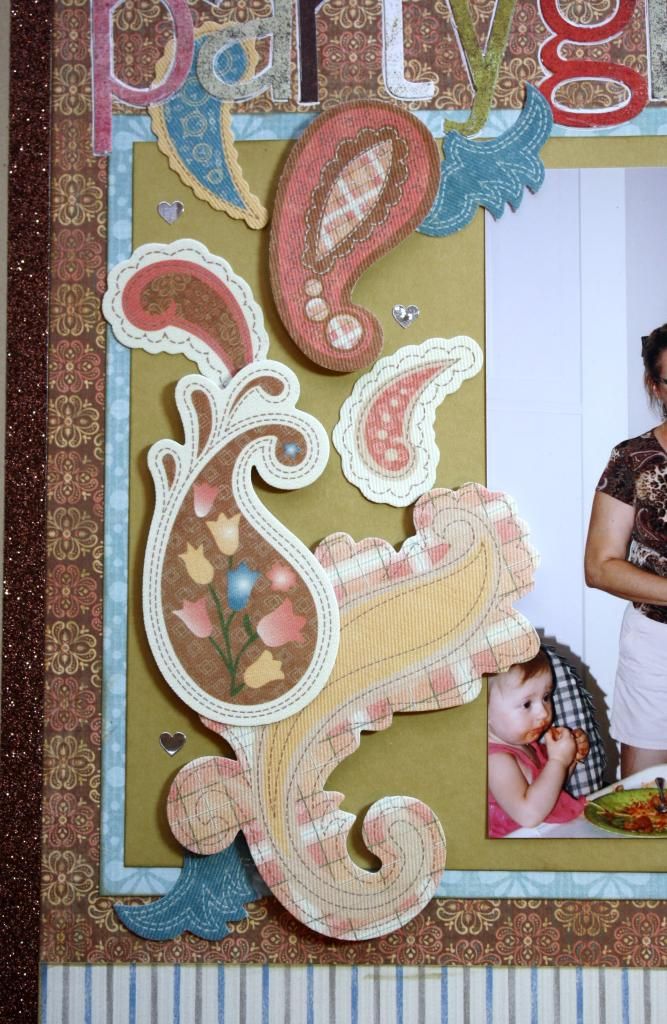 And finally here is a close up of the embellishment cluster on the left. I also added in some little silver reflective hearts.
Thanks for visiting my blog today!!!