I'm sharing 3 more pocket page layouts from my February 2015 CKC.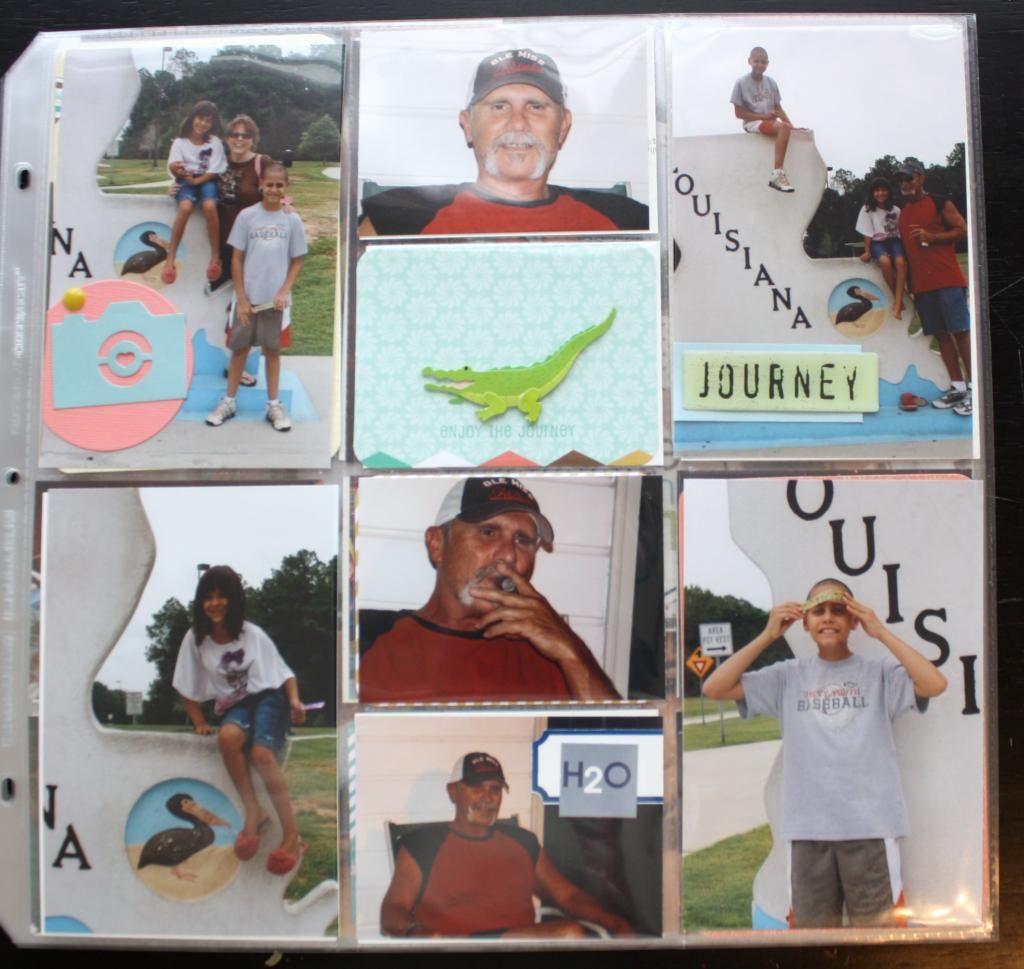 These photos are from out trip to Florida in 2013.
We left Lubbock, Texas on a Thursday morning and arrived in Destin, Florida on Saturday afternoon. We could have made it in 2 days but when you travel with short people the longer you can take the better.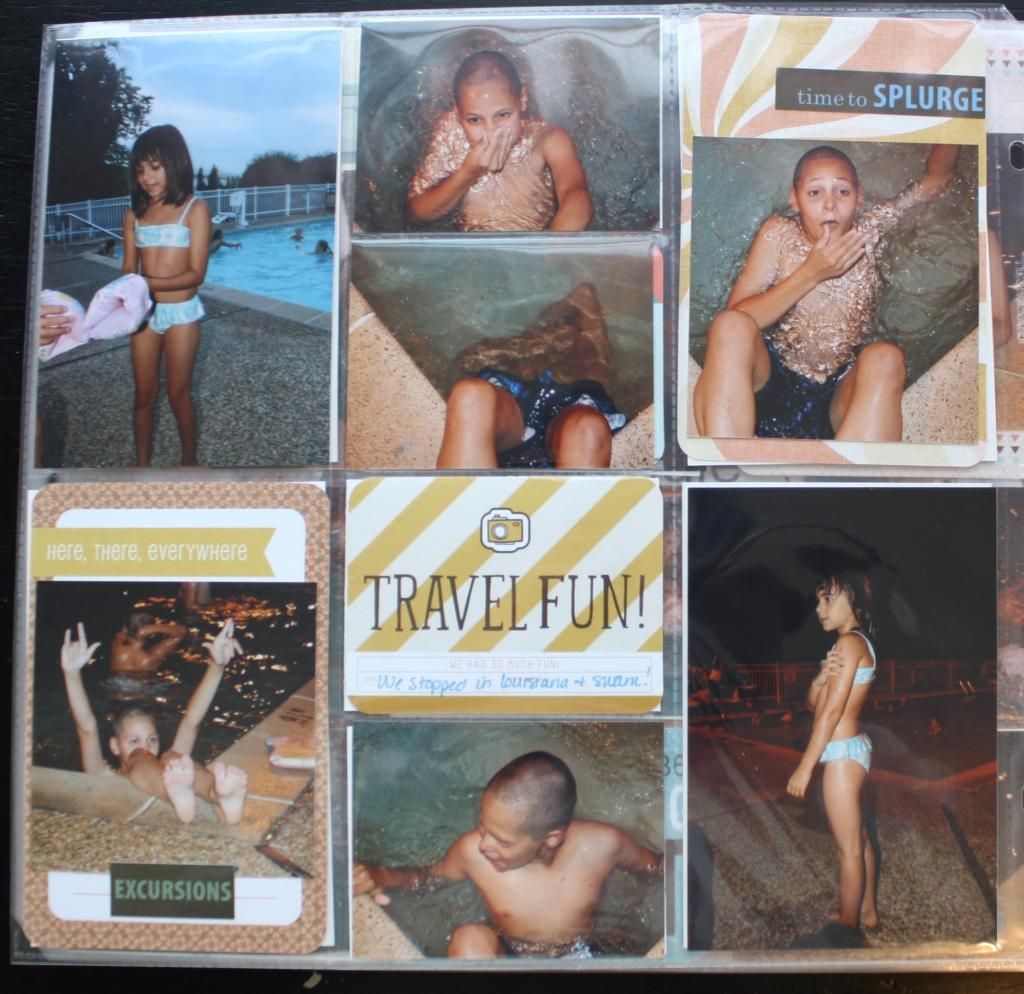 Our first day in the car was only about 6 hours, the rest of the day we spent in the hotel pool.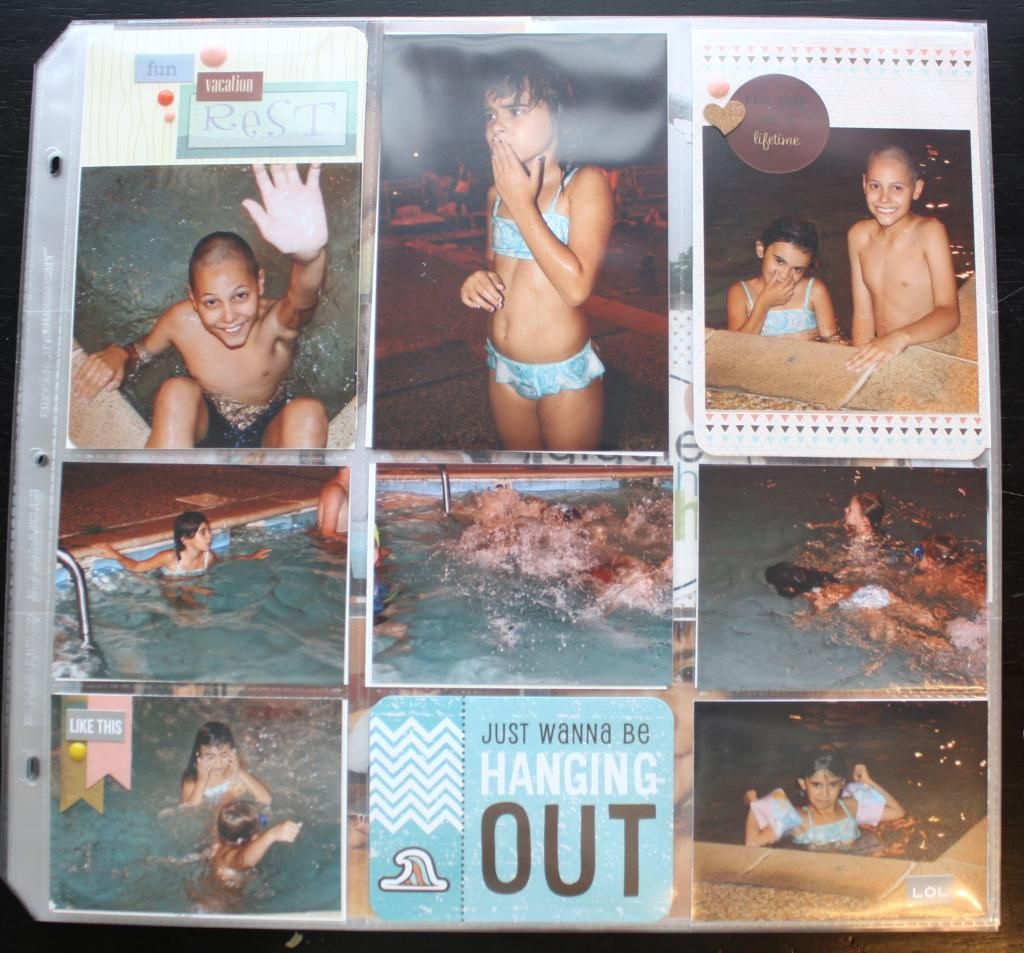 Second day of traveling was about 8 hours and we spent the biggest part of the evening and night in the hotel pool. Security actually had to come tell us to get out of the pool the second night around midnight.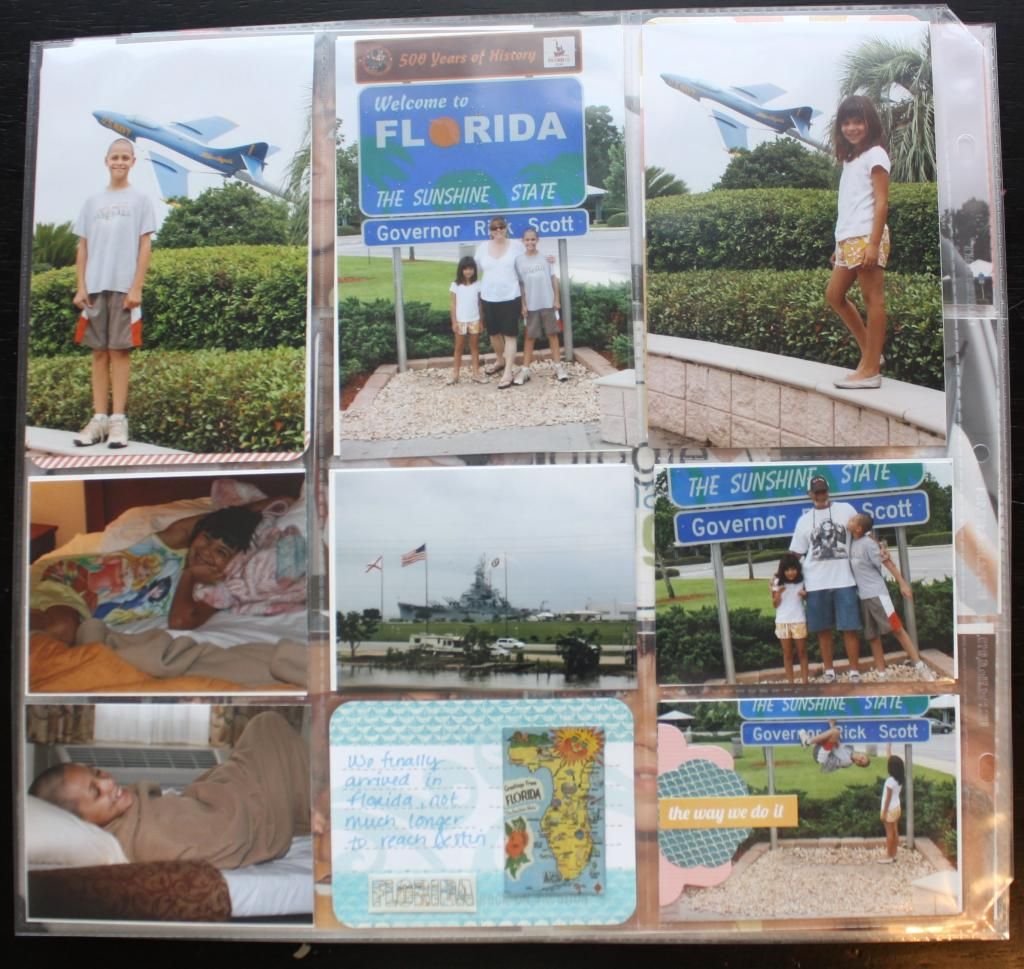 I'm sure every tourist who has ever driven to Florida has stopped at this rest area!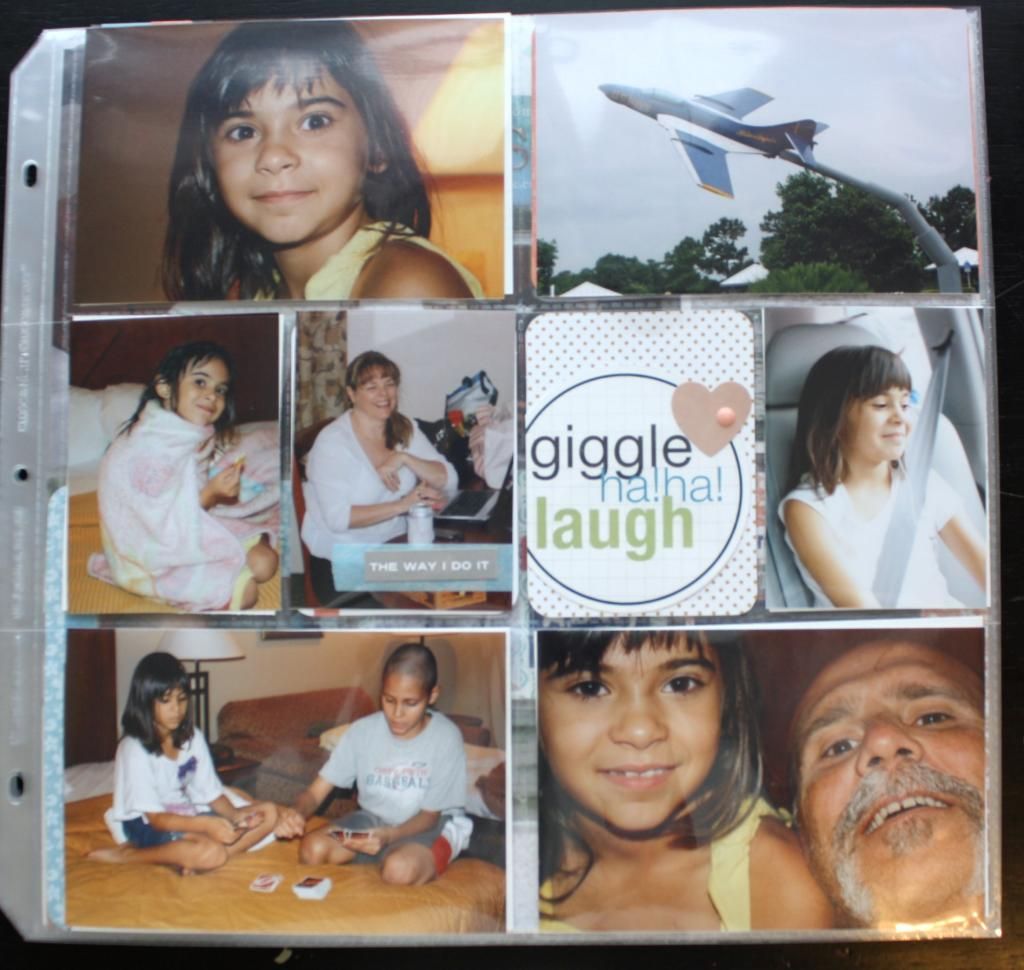 Lots of random photos from the trip, my 2 grandees were amazing travelers on this trip!!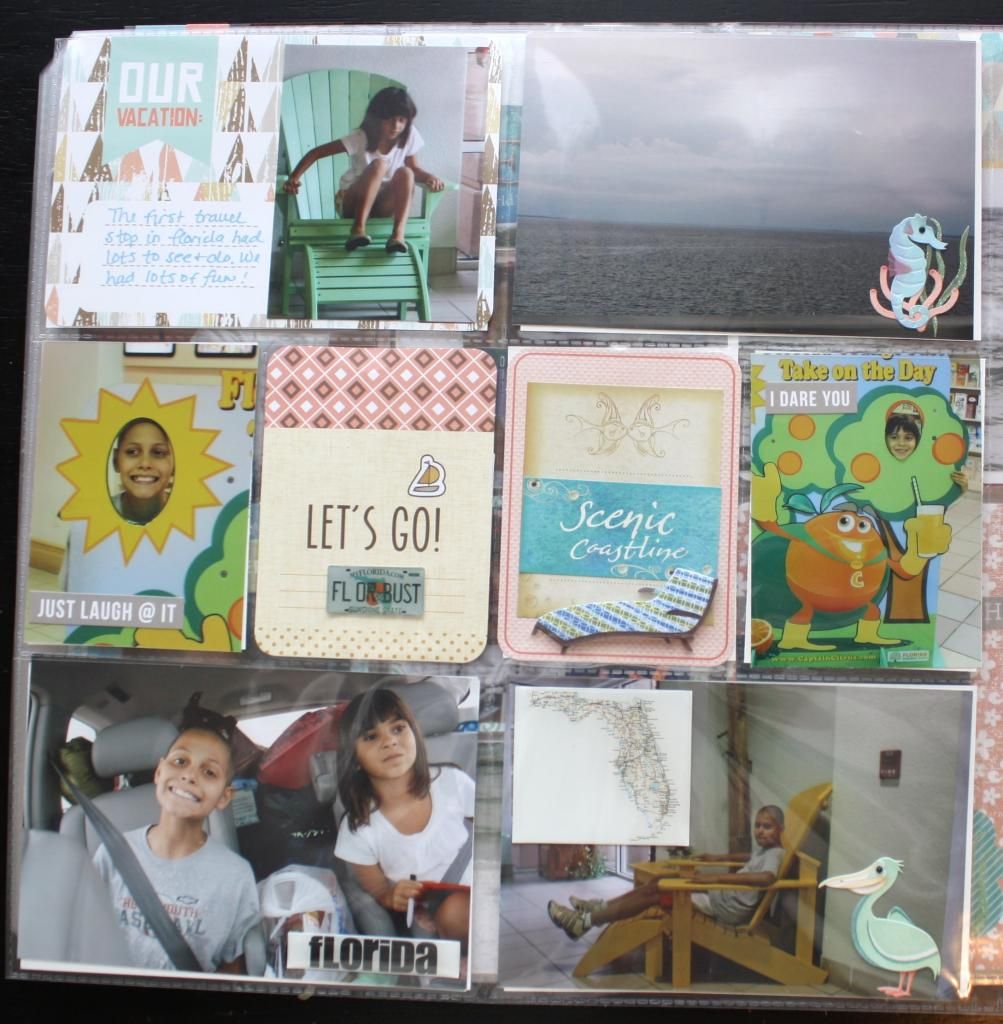 I love that I was able to use up so many of those random stickers that I have been collecting for years.
Thanks for visiting my blog today!!