I'm sharing more pocket pages from our trip to Florida in 2013.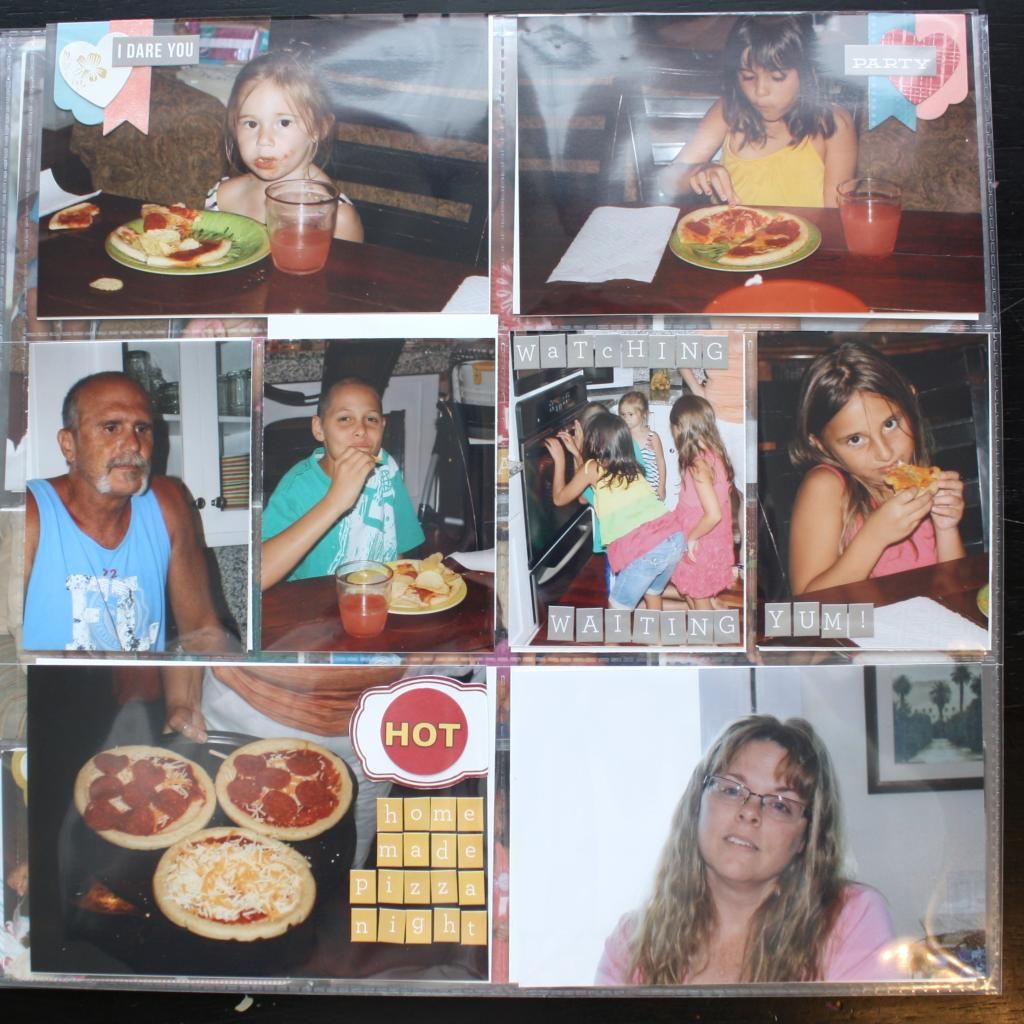 I've scrapped a page about our pizza night, my nieces girls had never had home made pizza before and they thought it was the best thing ever to make it and bake it and eat it!!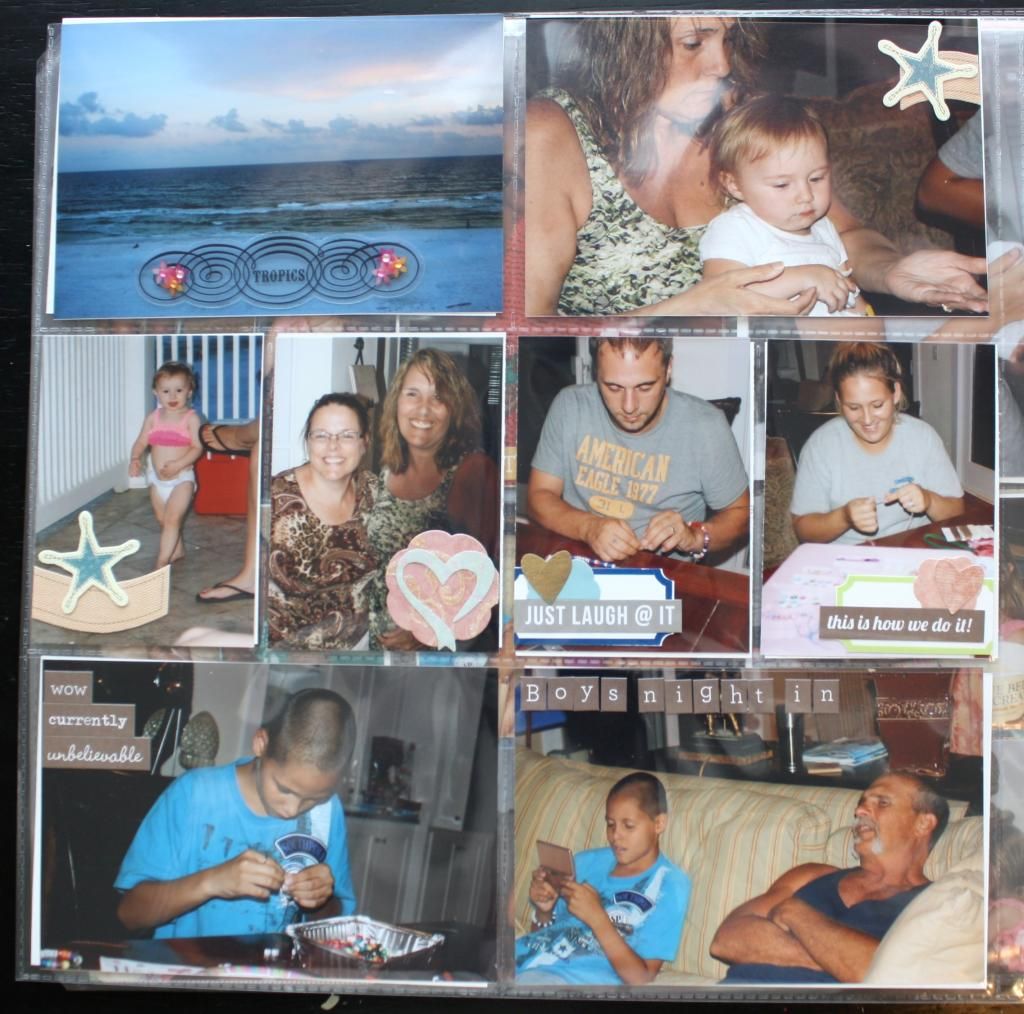 It rained one evening so we stayed in. We had lots of fun doing all sorts of random stuff including making bead bracelets.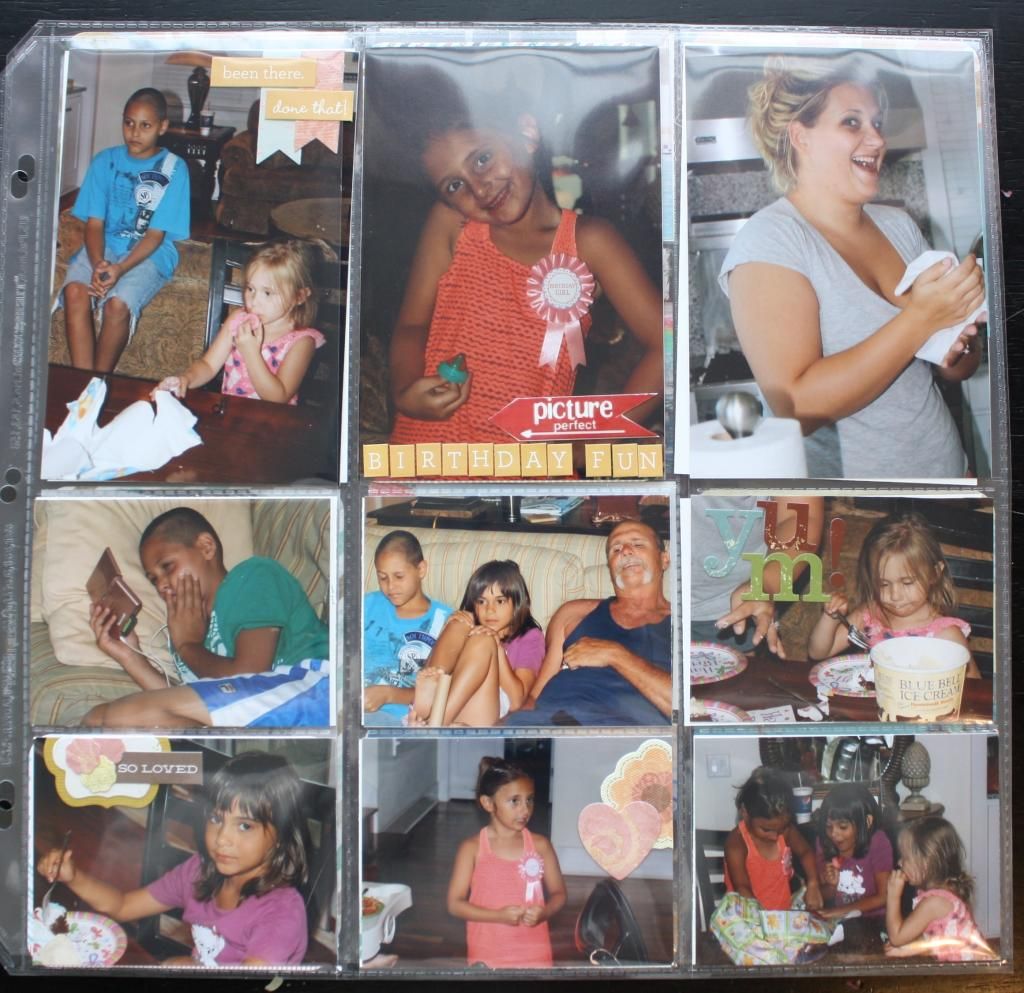 My niece's oldest daughter had her 6th birthday while we were there and we had a party for her with lots of gifts.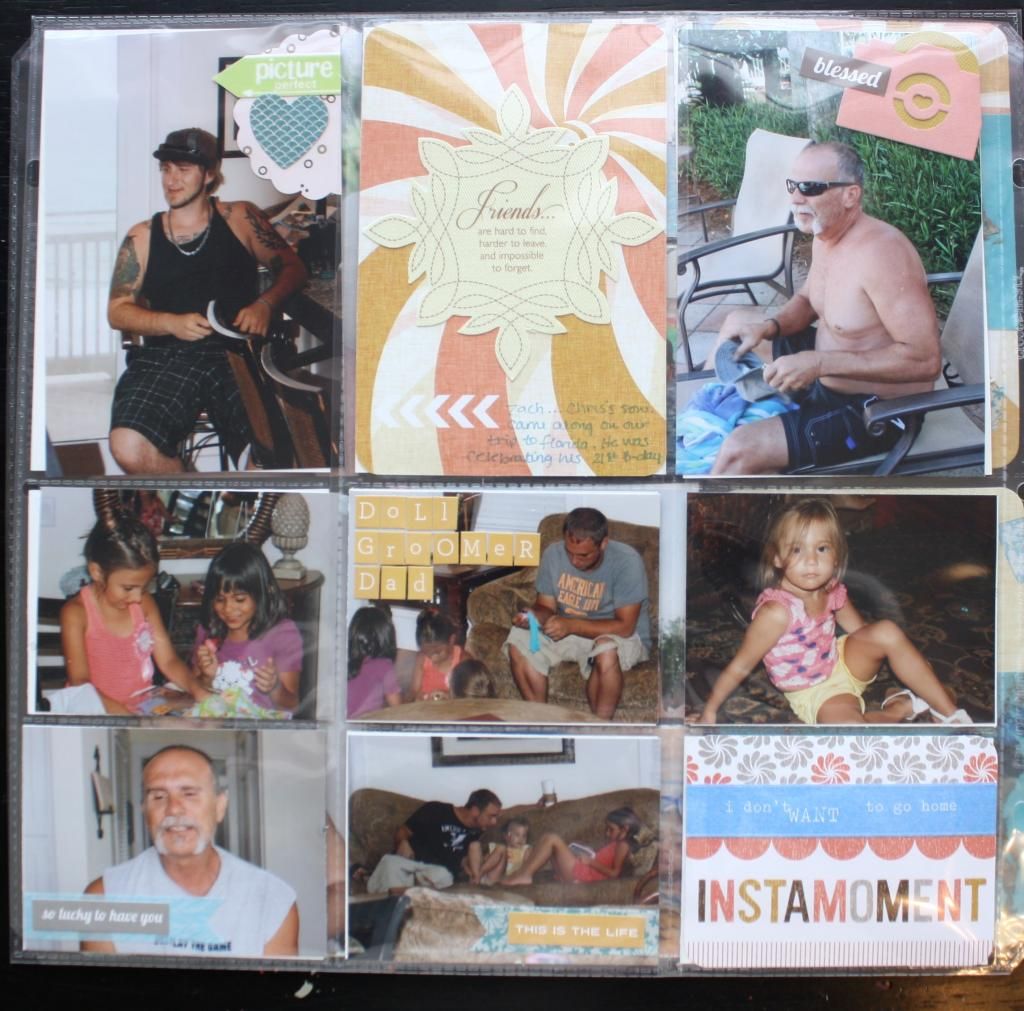 More random stickers and embellishments.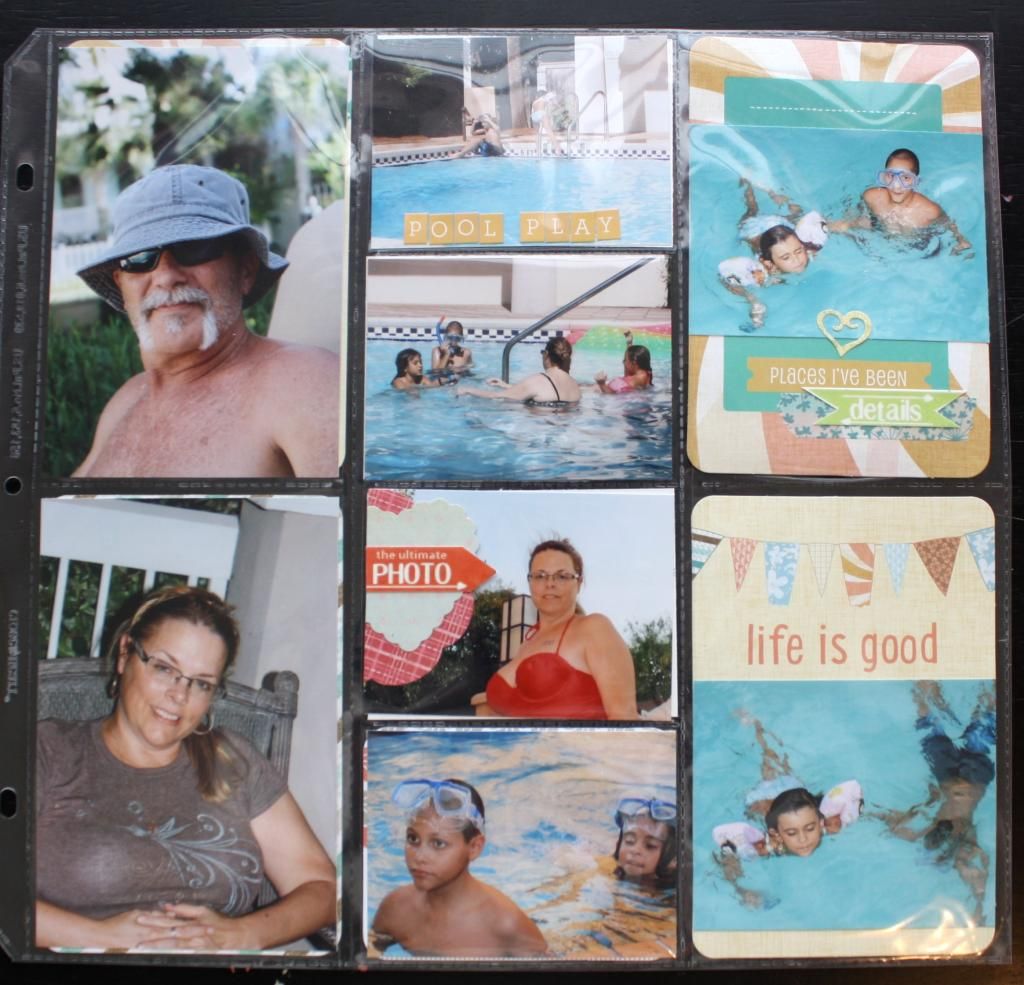 The trip home took only 2 days. Grumpy likes to MOVE IT when he goes home and doesn't like to stop too much.
We still had plenty of pool time at the hotel we stopped at.
That's it for my February kit, although I still think I have enough stuff left over to make even more layouts.
Thanks for visiting my blog today!!!