This week the challenge is to go monochromatic. I didn't really have any papers pulled that were solely monochromatic for this Challenge. So what I did was base my layout on the background piece of paper with the blue and green combination...and well...blue and green are part of the same color family...right?!?!?!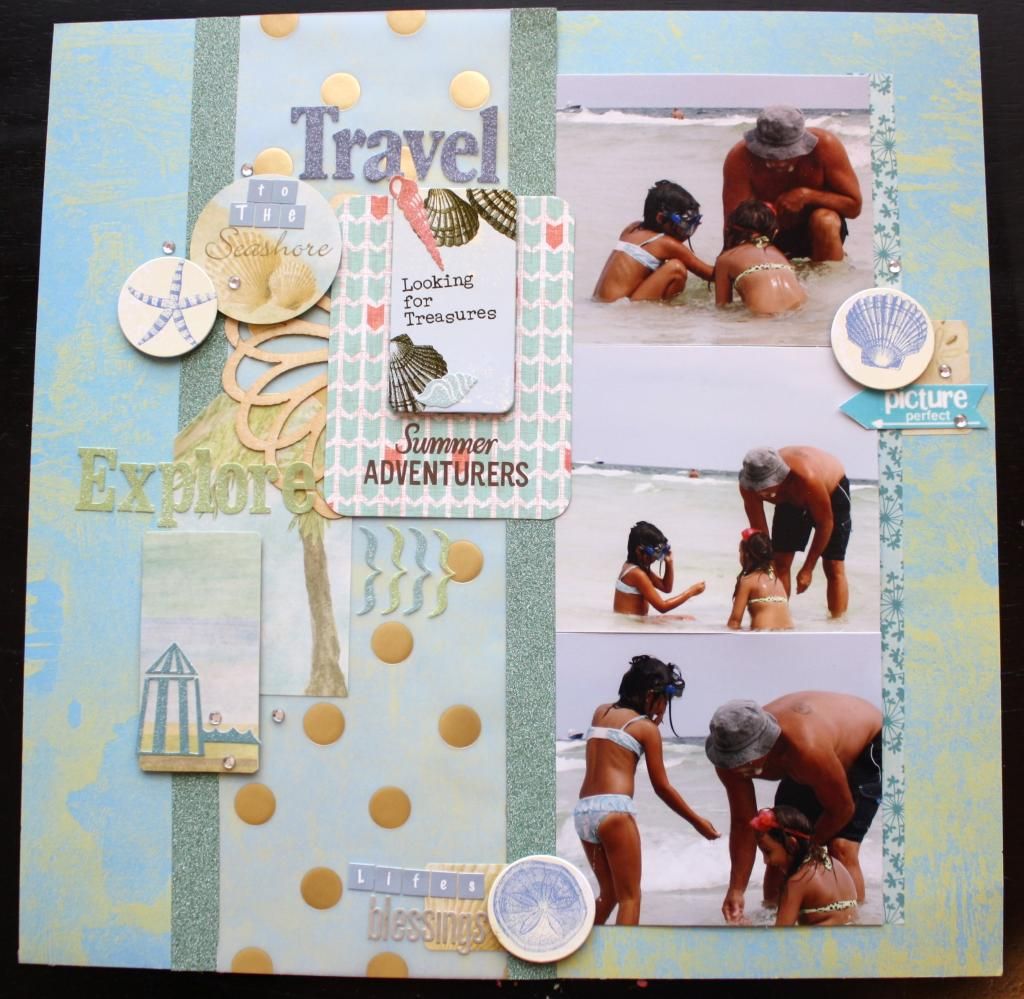 It's based on a sketch from the Pagemaps blog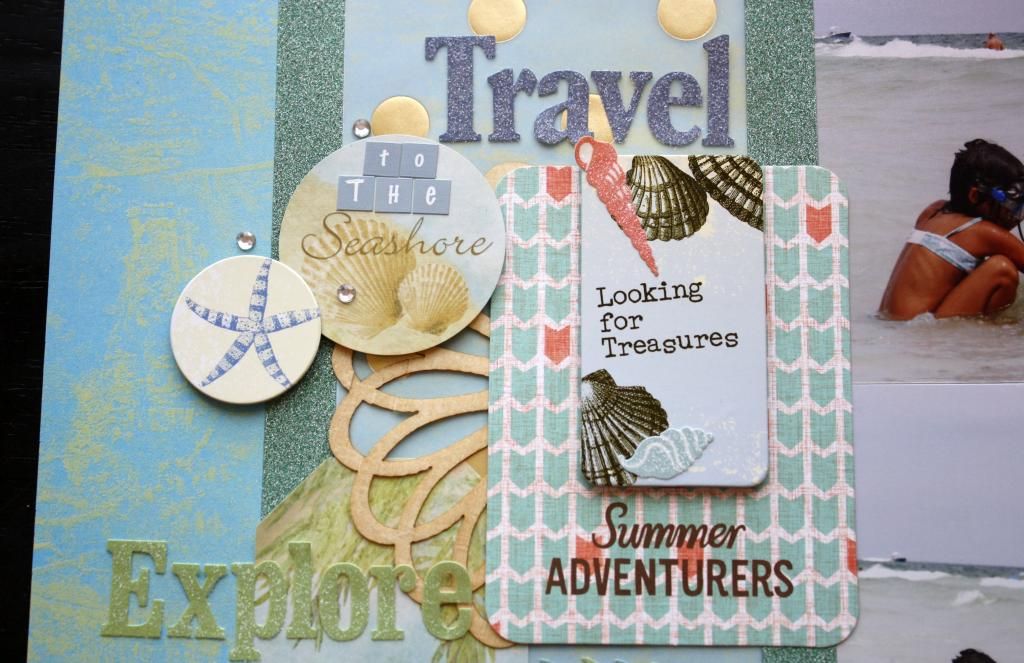 I pulled some glitter washi tape, used up some old K & Co glitter words, and some chipboard stickers.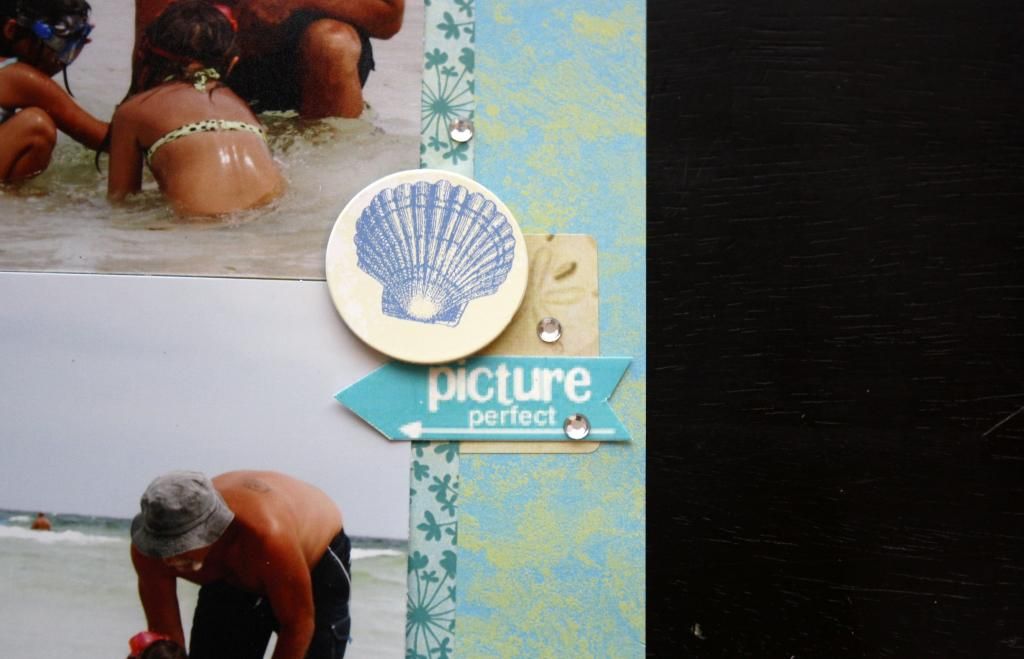 I clustered a sand dollar sticker with the chipboard shell embellie and used a phrase that I printed from pinterest.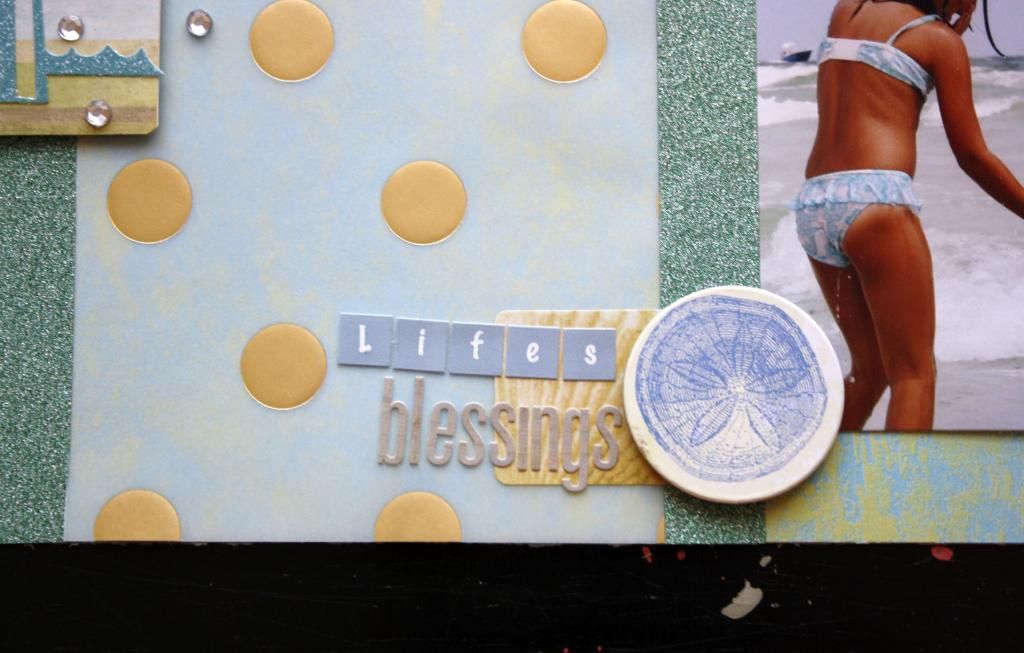 I cut a strip of the gold dot washi to fit down one side and for this small cluster I used a couple of different fonts along with a square shell sticker and a sand dollar chipboard embellie.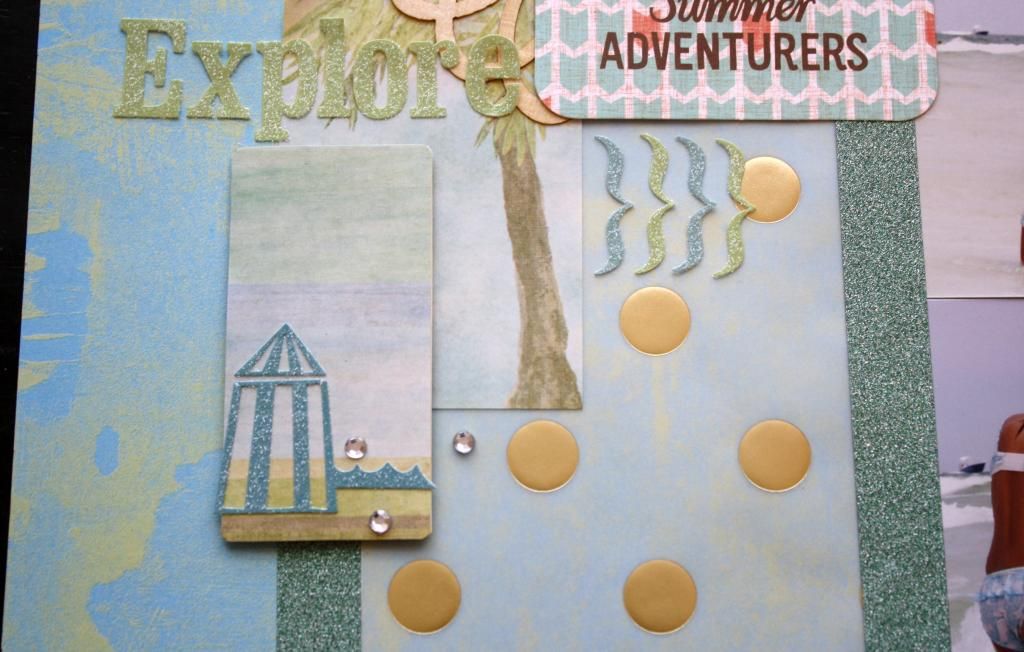 Finally a couple more sticker and bits of bling finish this page off.
Thanks for visiting my blog today!!