I'm sharing another layout that I made using my march 2015 Counterfeit Kit Challenge Kit.
I made a 2 page layout, I spent years not making any 2 pagers and I am making them more and more as I am remembering how much I love them!!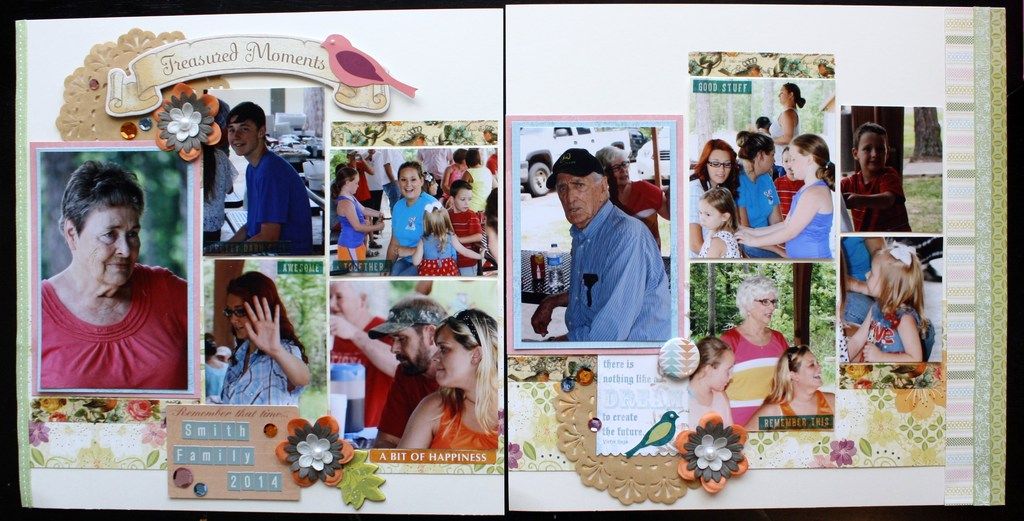 These are family reunion photos from last July, 2014.
I started with a sketch from Pagemaps May 2008.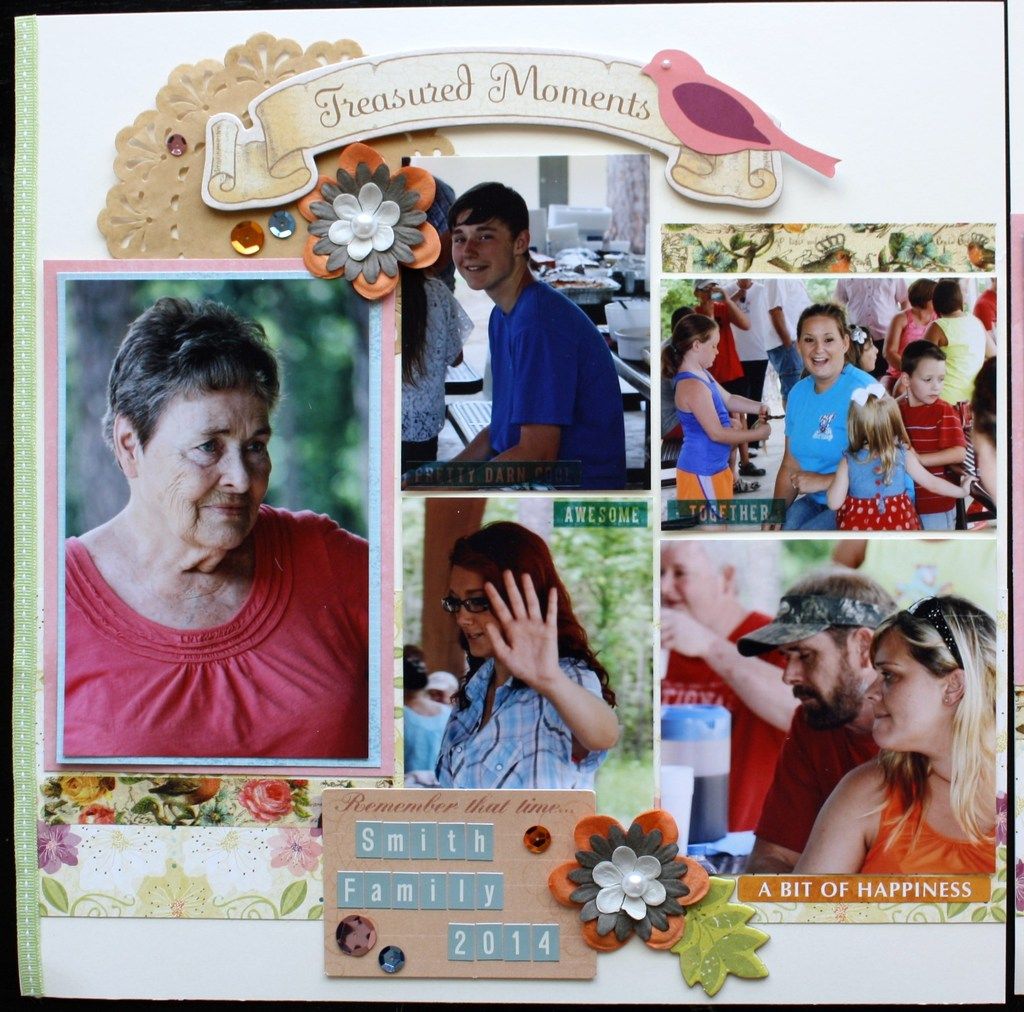 I love that I was able to use so much ribbon with this kit, I have so much ribbon and I really need to use more of it up!
This is a bit of chipboard from a chipboard pack that matched the original CTMH paper pack that I selected to add to my kit, I just added the bird sticker and a little pearl for an eye.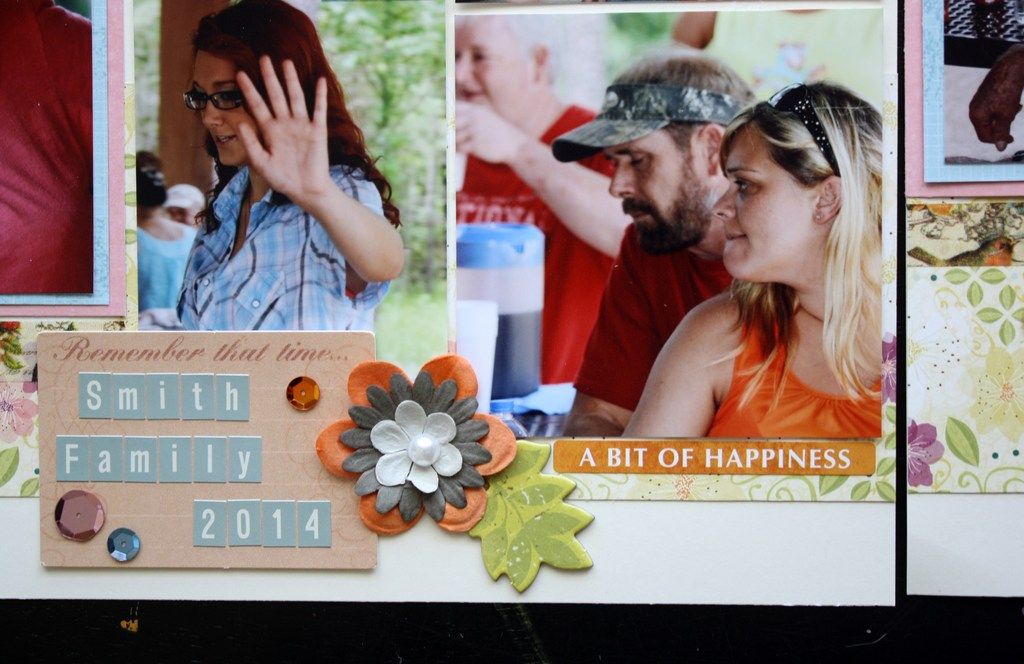 I used a journal card and added a few other embellishments here.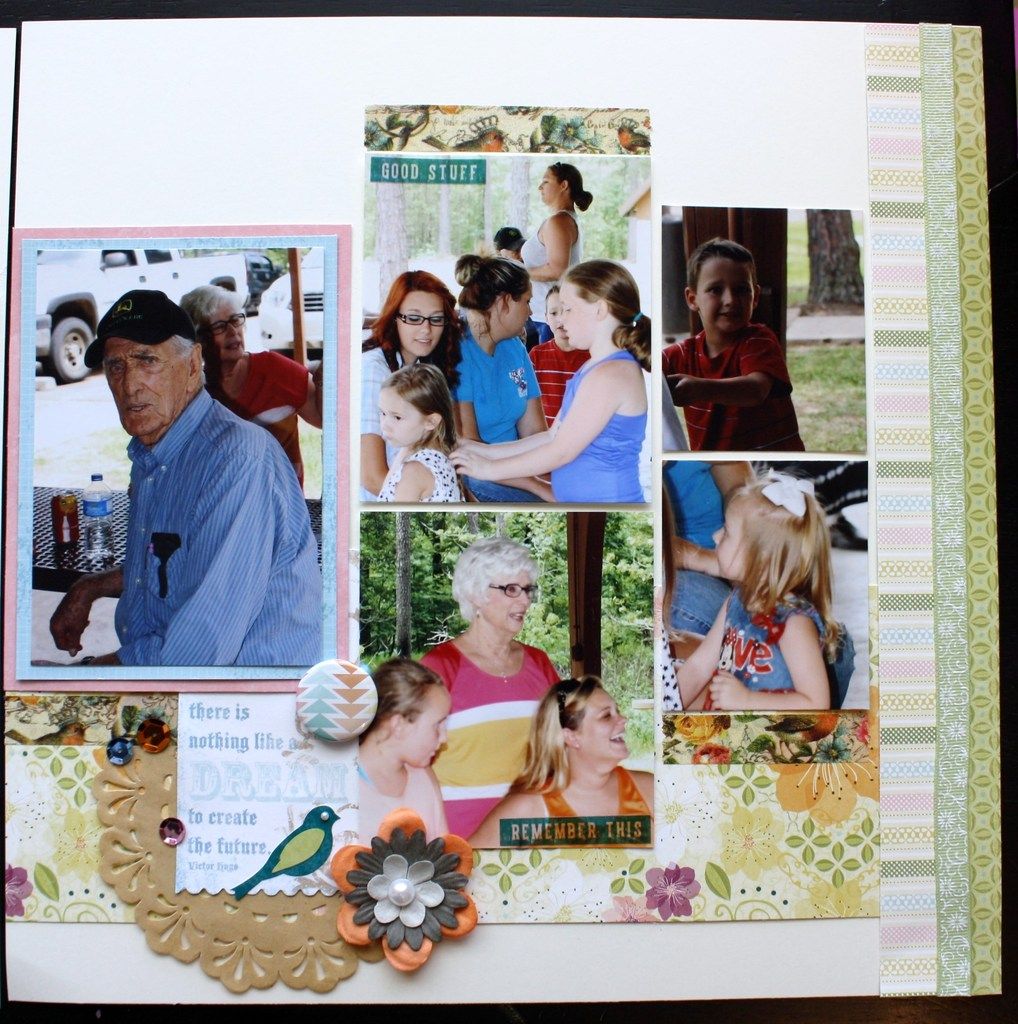 There are even some bits of washi tape on this layout.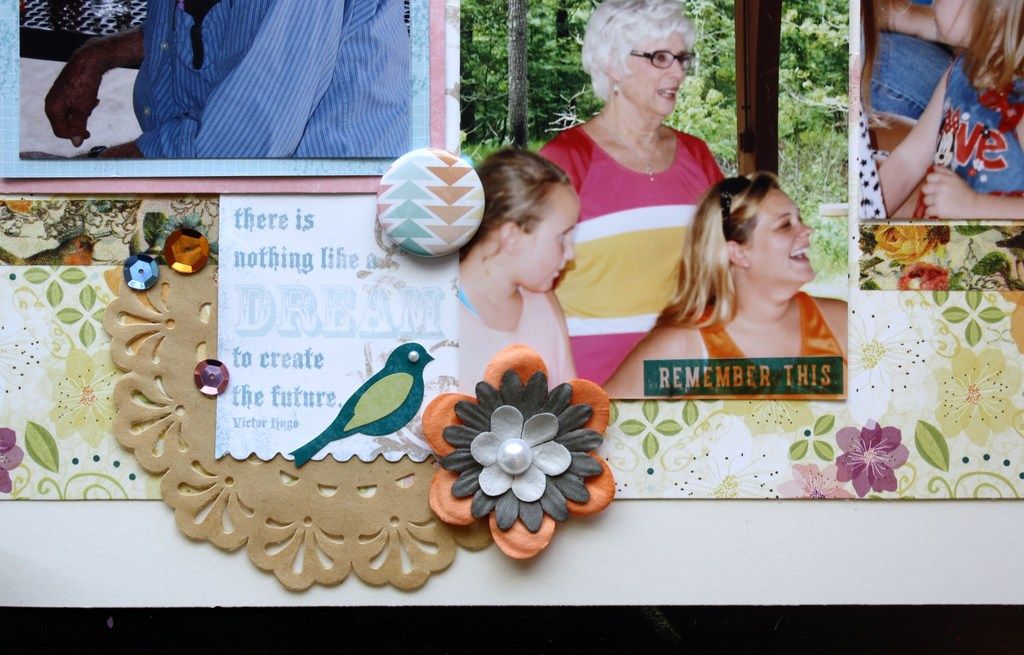 I used a couple of craft color doilies on this layout that I added to the layout.
Thanks for visiting my blog today!!!