Today I am sharing the final layout from my February 2015 CKC kit.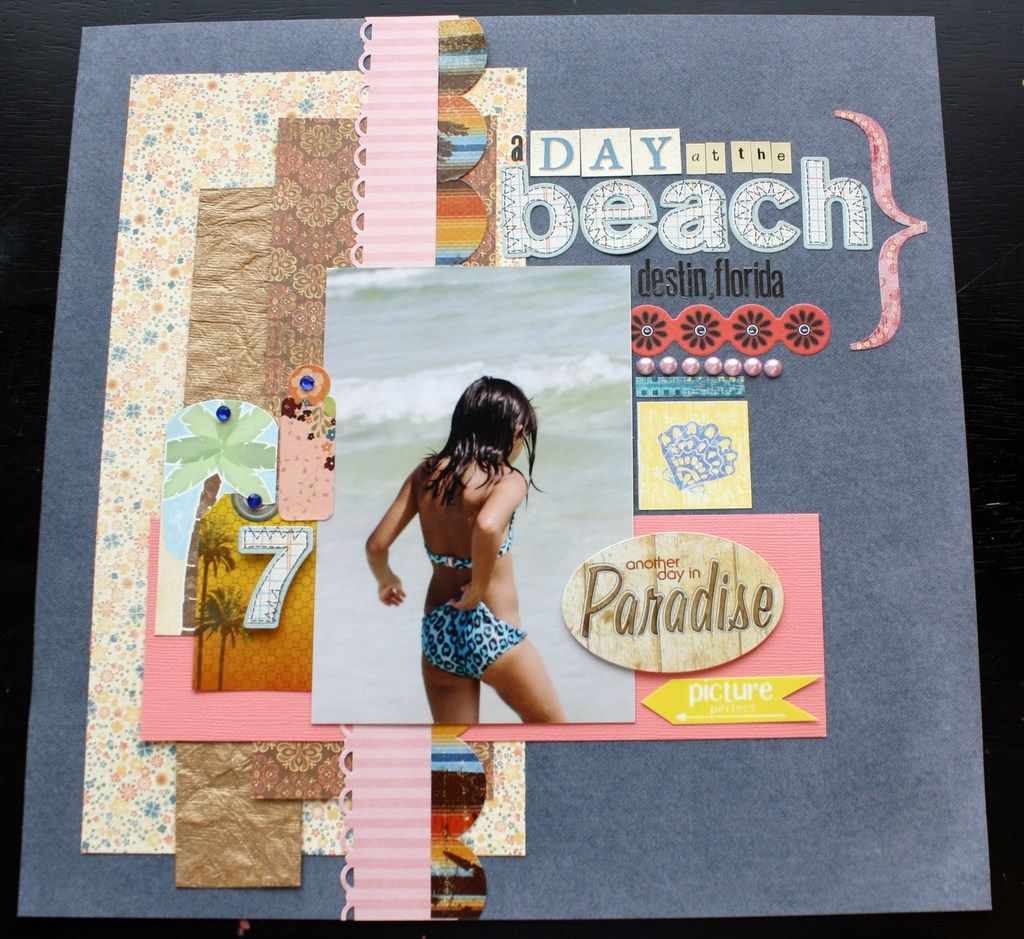 This is a layout of my sweet Grandee Shani.
I started by finding this sketch from Pagemaps November 2007 and as you can see, my layout looks a lot like the sketch but not quite!
I was able to use 4 different fonts in this layout, along with some random bits from leftover stickers that are on top of my desk. Ones that I didn't have enough of to sort back into my sticker file so they live in one of the bins on a shelf over my desk.
I gave some additional texture to this sticker by popping it up on foam tape.
More random bits here along with some bling. I love that I was ale to use up so many scraps of paper here.
Thanks for visiting my blog today Friends!!