Today I am sharing another layout that I made from my March 2015 CKC, the subjects are my Niece Amber and her 3 girls; Abigail, Aubree and Autumn.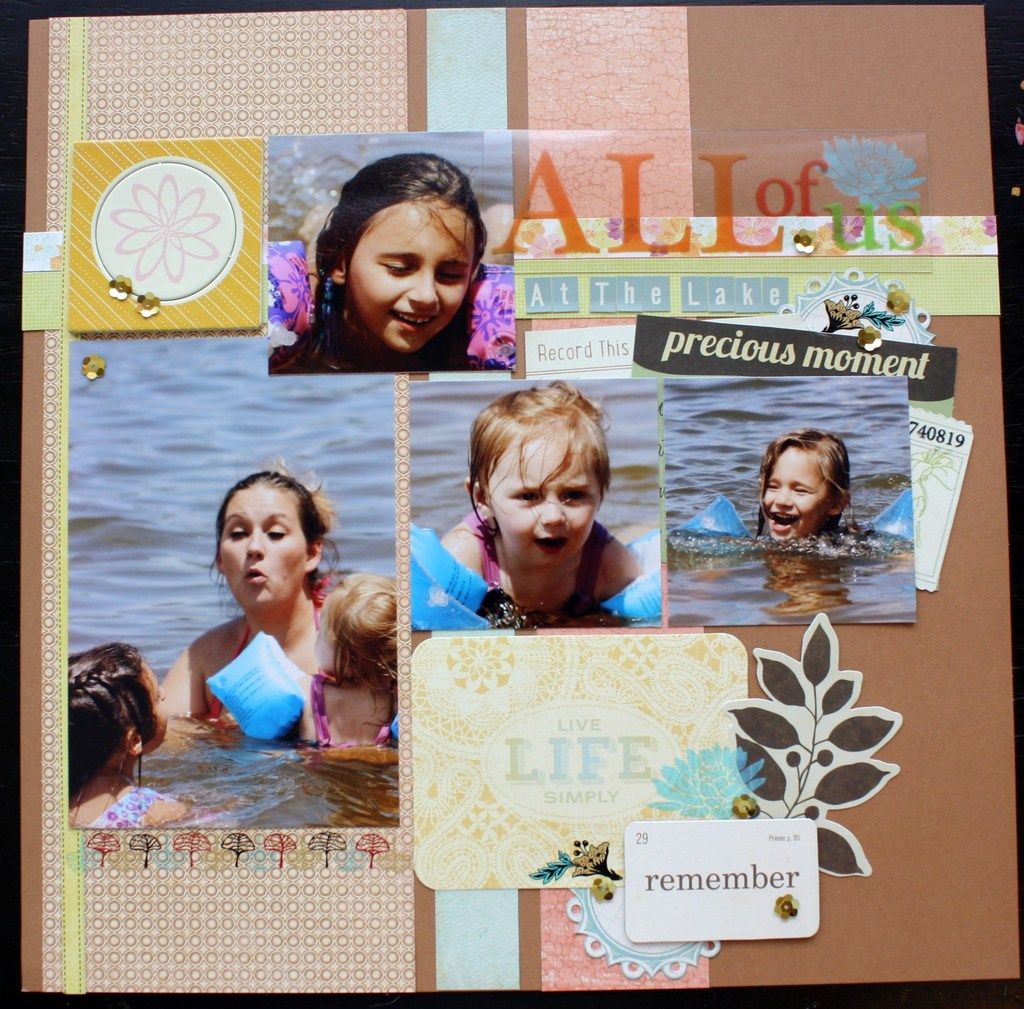 I started the layout with a sketch from Allison Davis 1 Page Sketch Book
I used an acetate title from the kit along with some random bits from a leftovers bowl on my desk. I also sprinkled some sequins and rub ons about the page.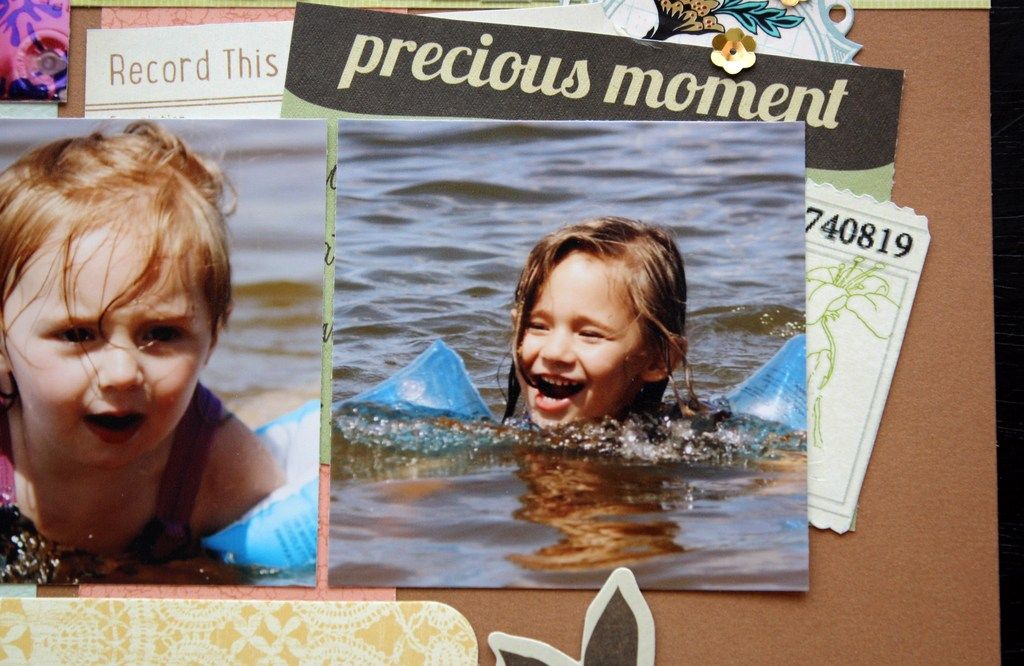 The ticket on the side has a rub-on on it.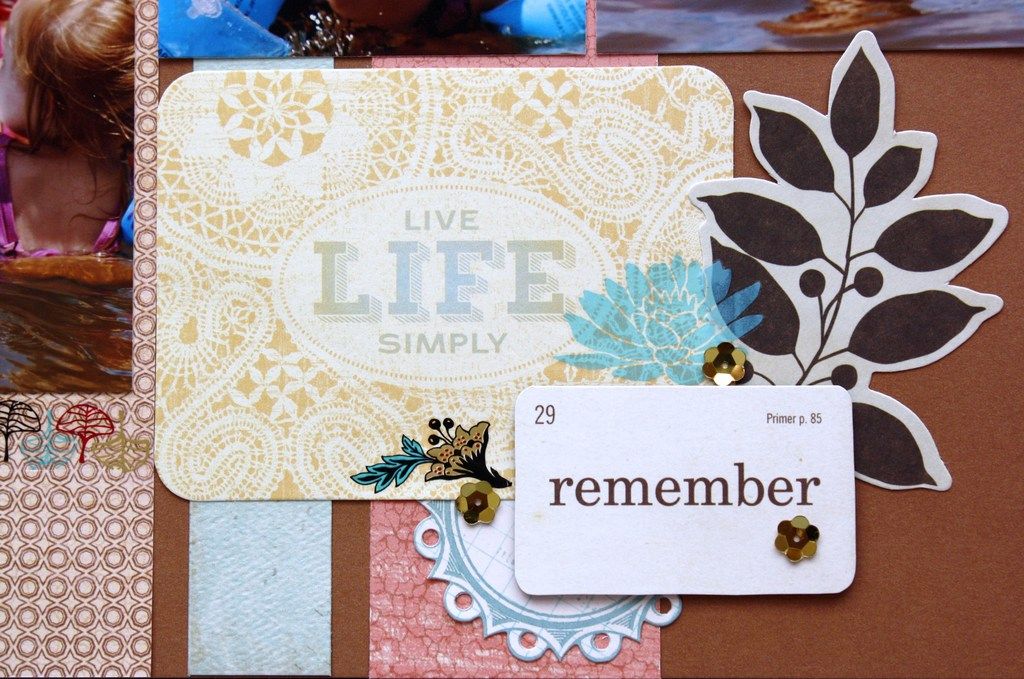 A pocket page 3x4 card along with some random embellishments and some rub ons.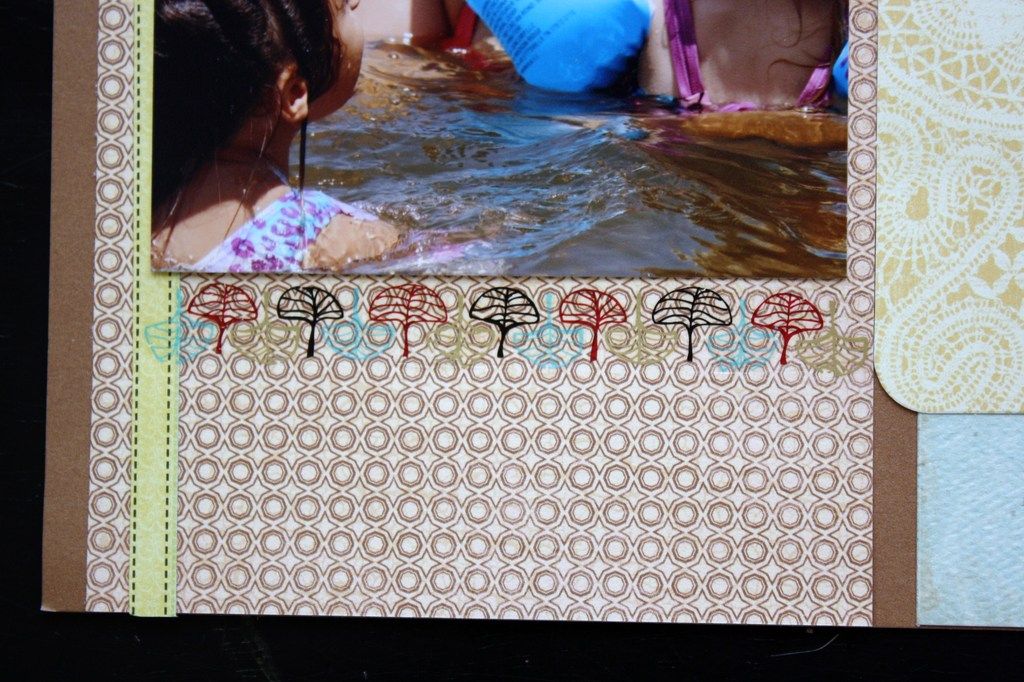 It's a little difficult to see well but there is a row of rub-on here.
Thanks for visiting my blog today!