Hello friends!
Today I am sharing a layout I made last year... it's from April 2014!
I'm not sure where my inspiration started for this layout, but here it is.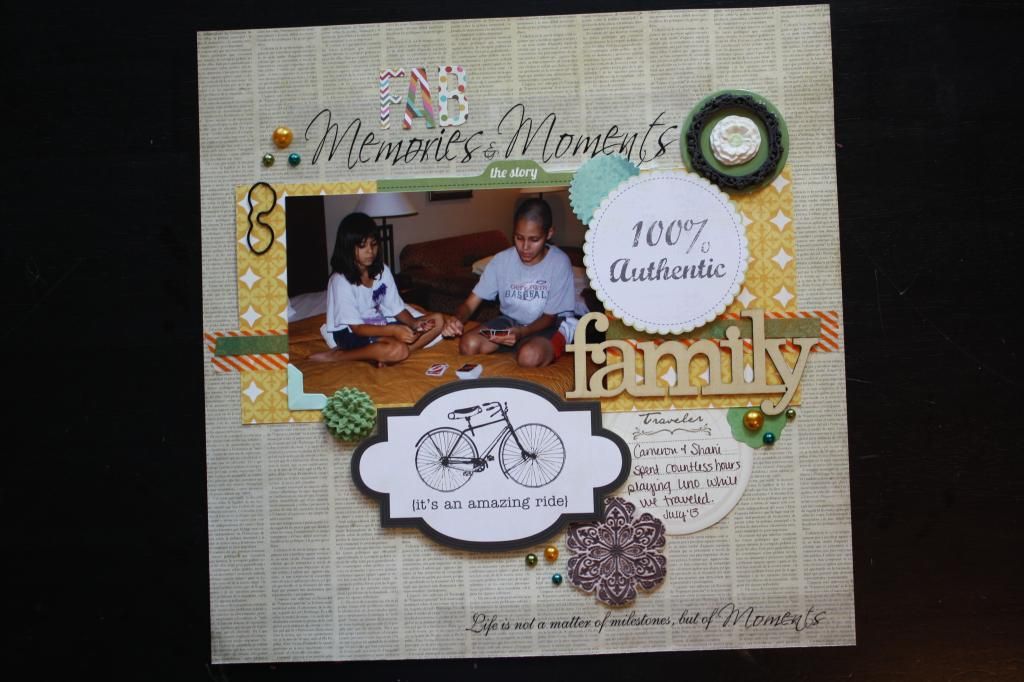 These are my two older Grandees Shani and Cameron. The photos were taken from a trip we took to Destin Florida in 2013.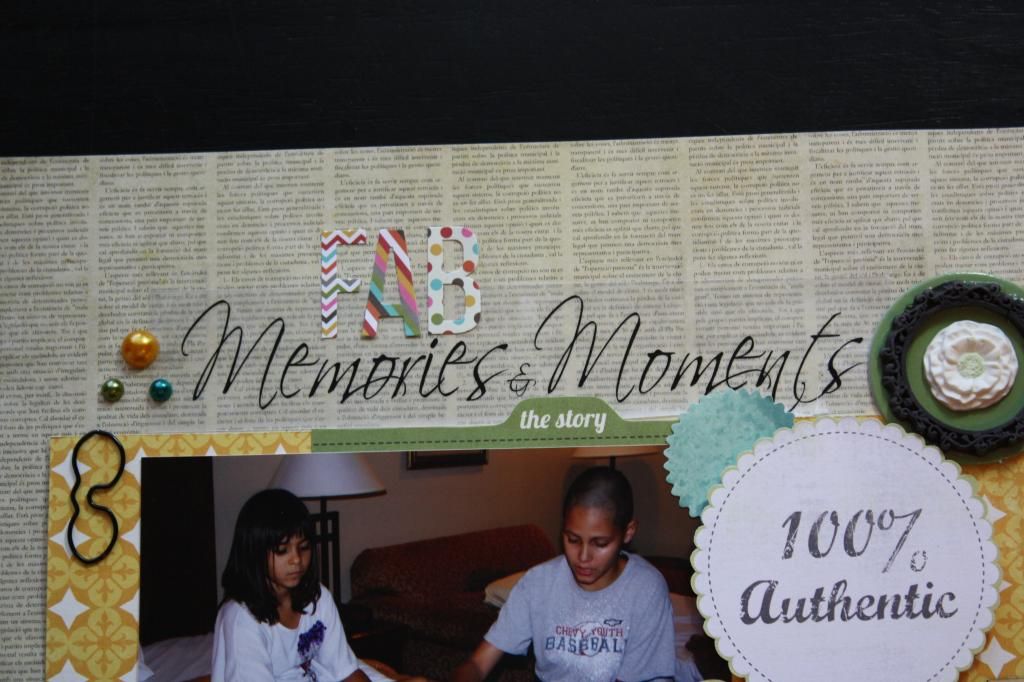 The Memories and Moments portion of the title is actually a bit of a quick quotes vellum piece.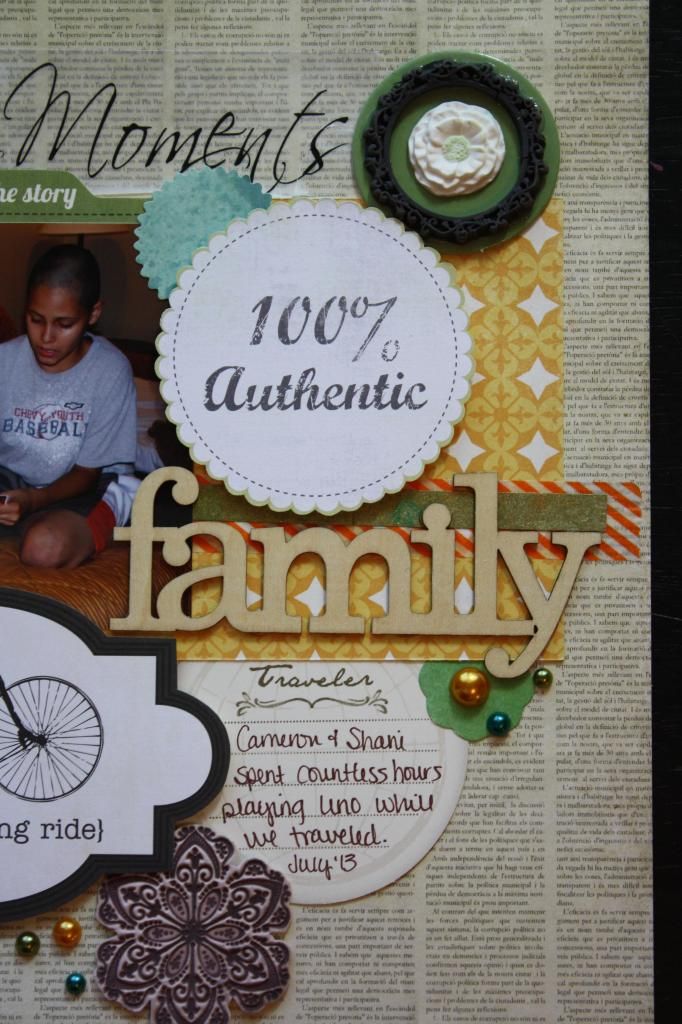 I added lots of random bits: stickers, cut aparts, wood veneer, foam shapes, pearls and home made die cuts.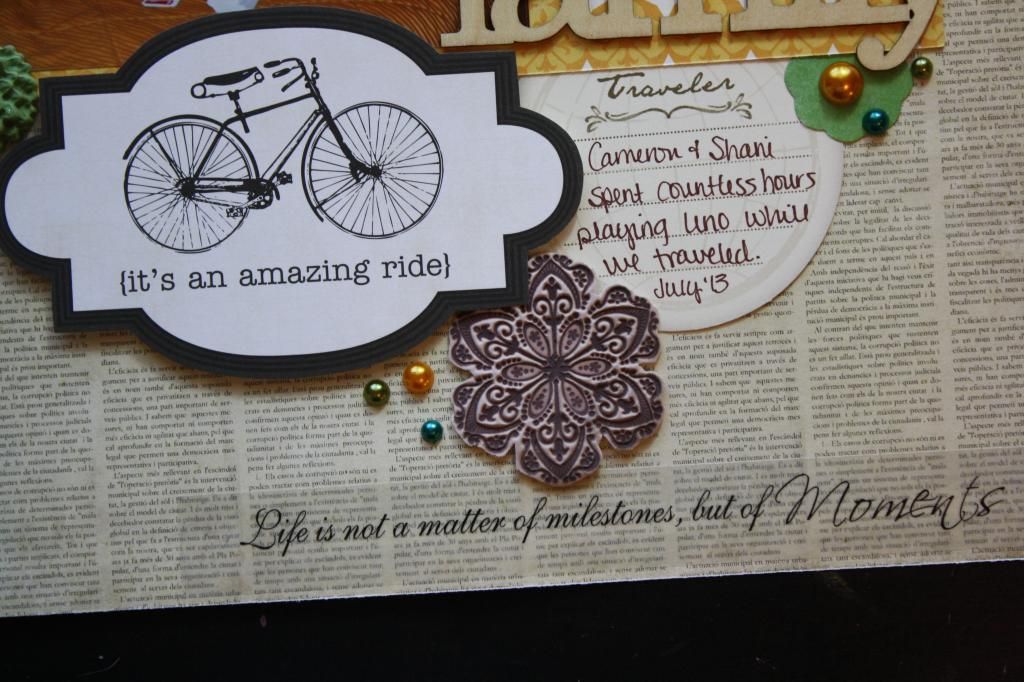 The foam embellishments were made by my friend Wendy, she made tons of them and shared them with me.
Thanks for visiting my blog today Friends!!!