Hi Friends!
I'm sharing another layout that I made last year with my April 2014 CKC kit.
I used an April 2014 Page Maps sketch as the starting point for this layout.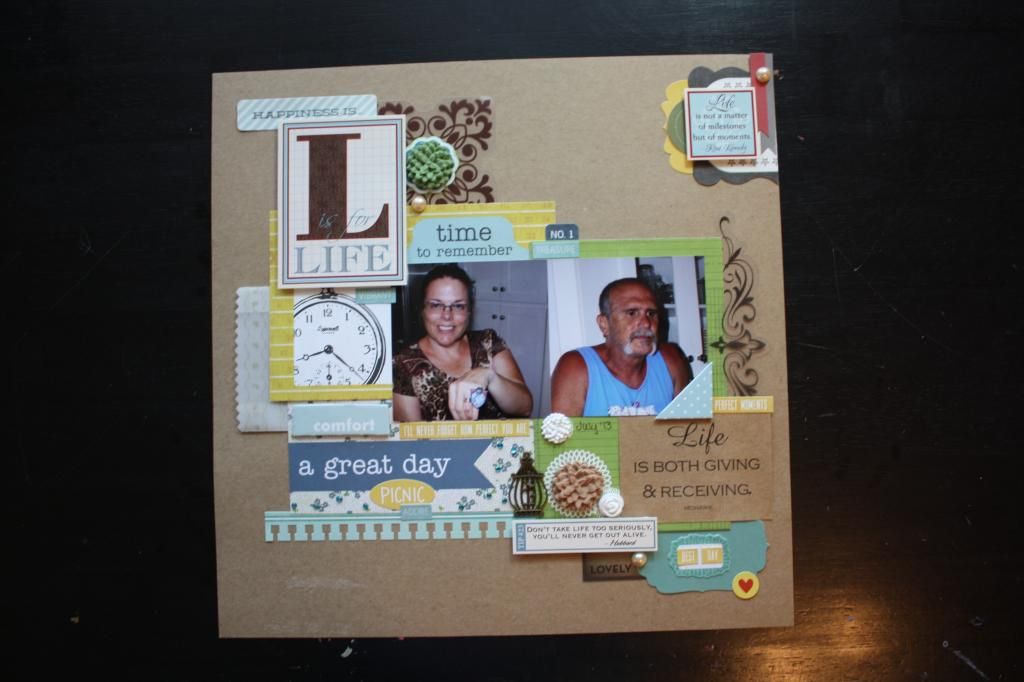 These photos are of Mr. Gulley and myself.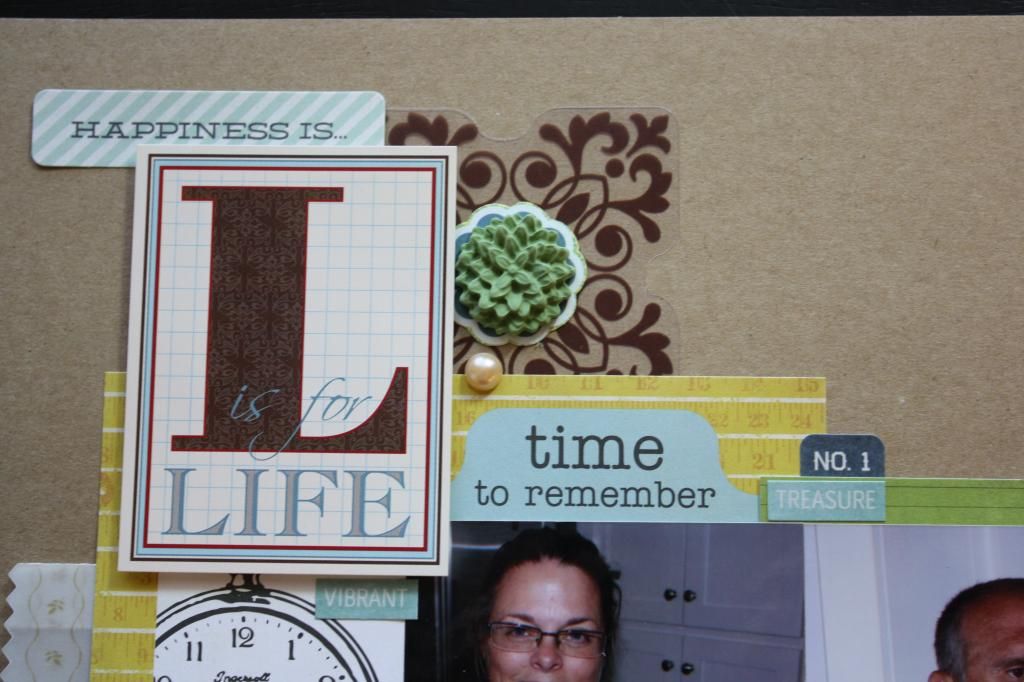 I love that I was finally able to use this sticker, it's been in my stash for a very long time.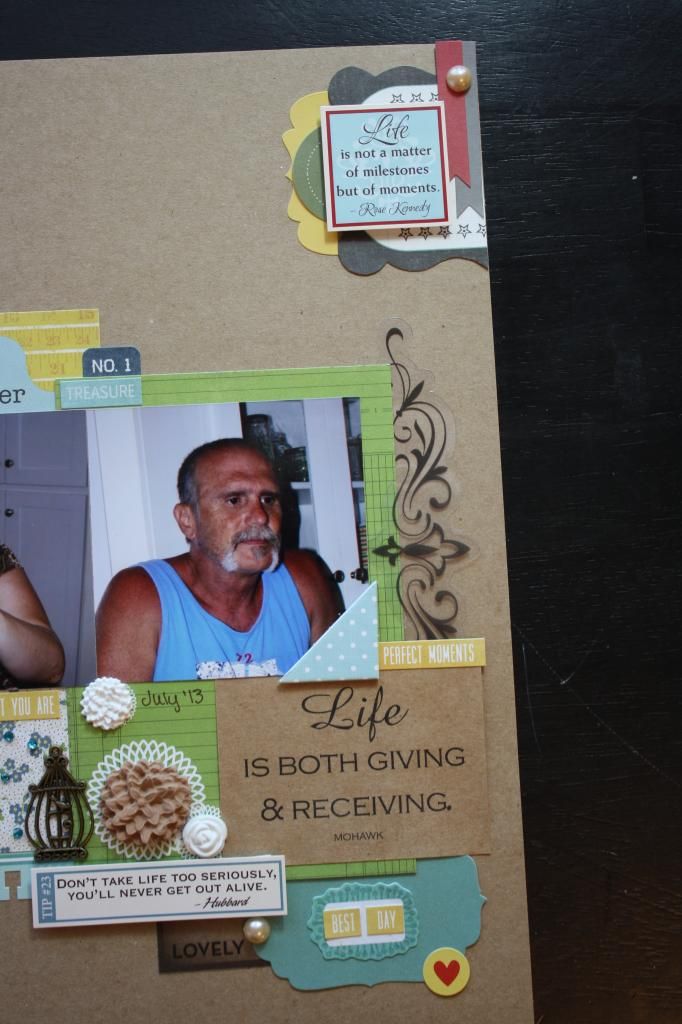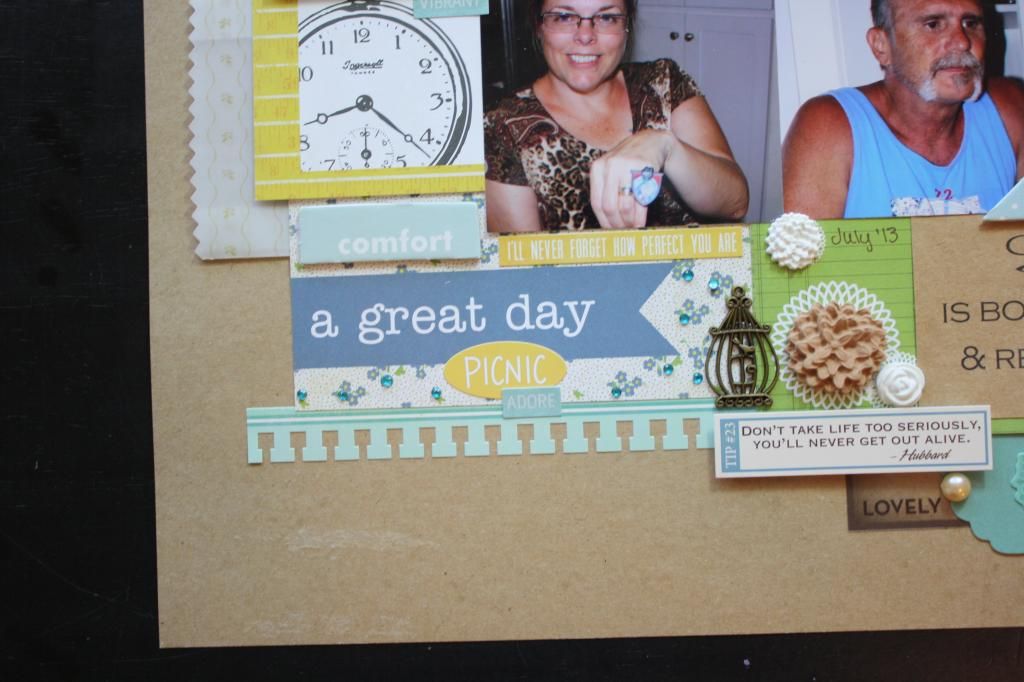 More layering. I even added in some bitty bling to the flowers around the "a great day" label.
Thanks for visiting my blog today!!!