Hello Friends!
Today I'm sharing a layout that I made in April 2014 using my Counterfeit Kit Challenge Kit.
The inspiration for this 2 page layout came from CTMH Make it from the Heart Vol.1.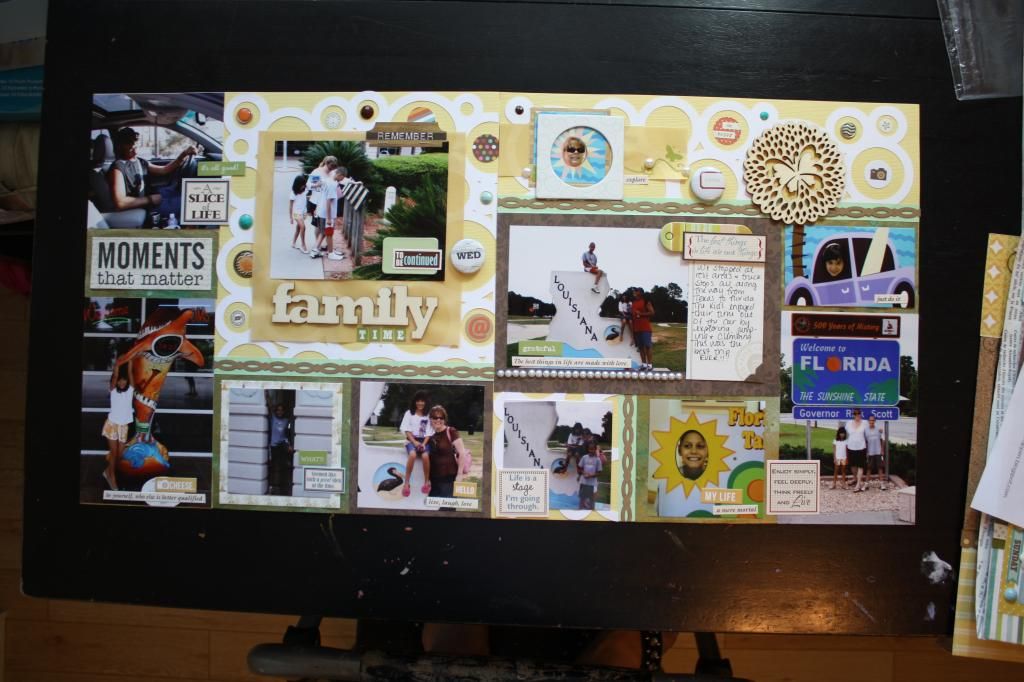 Sorry the editing isn't the best for this layout but this is the month that I quite literally dumped all my photos from my disc into the great beyond. Thankfully I was able to resurrect them but unfortunately I wasn't able to edit them. These are photos from our trip to Destin, Florida in 2013.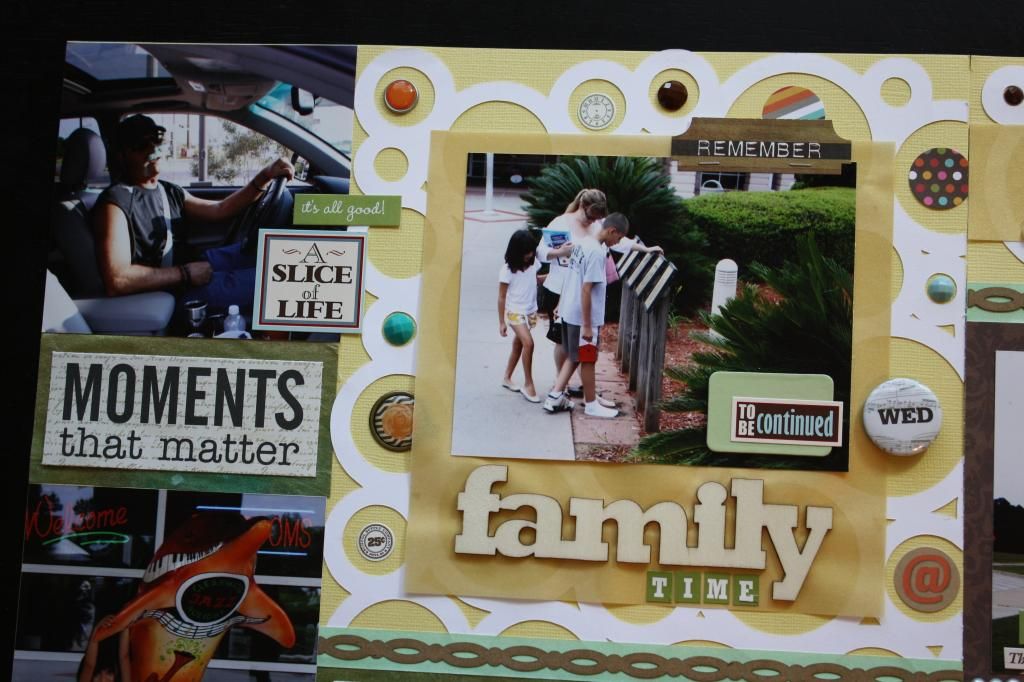 I cut the circle mat on my silhouette and used brads, blare, cork and some random stickers to fill the holes. The also used a family wood veneer here.
The doily with is a wood veneer. I used a little chipboard piece that I had taken the center piece out of to be a frame around the photo on the top.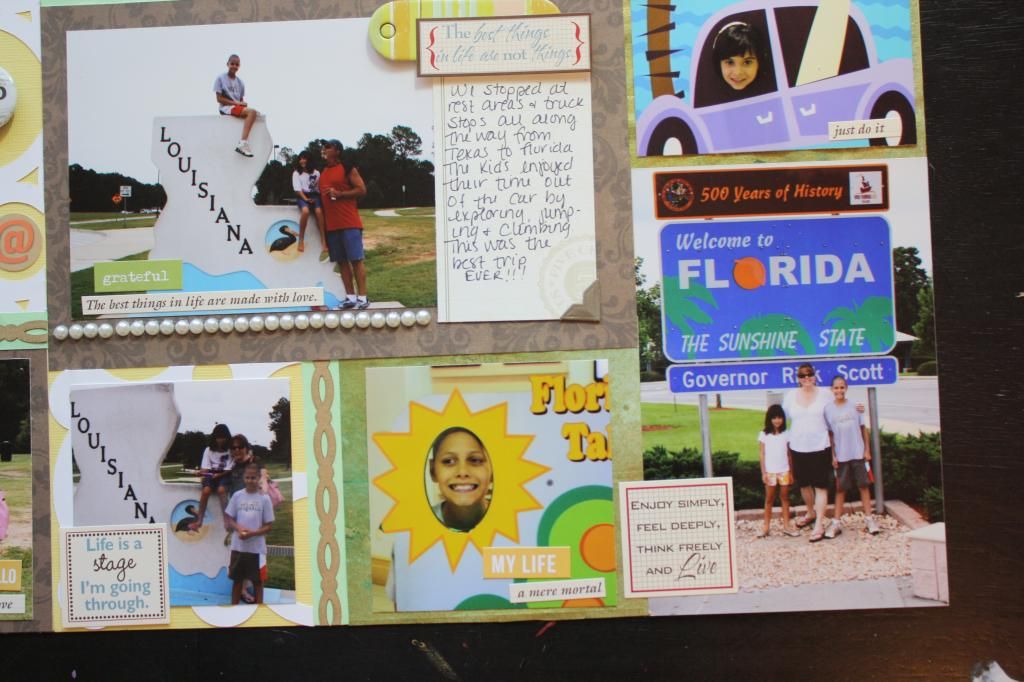 I used lots and lots of photos on this layout.
The Kraft color border here is actually a bit from CTMH that has adhesive on the back already. I bought a package of those years ago and I still have tons and tons left.
Thanks for visiting my blog today Friends!!