I'm sharing another layout from my February 2015 CKC kit. It's an 8.5x11 layout, I've only recently started making some layouts in this size and I am loving them. They come together so easy!!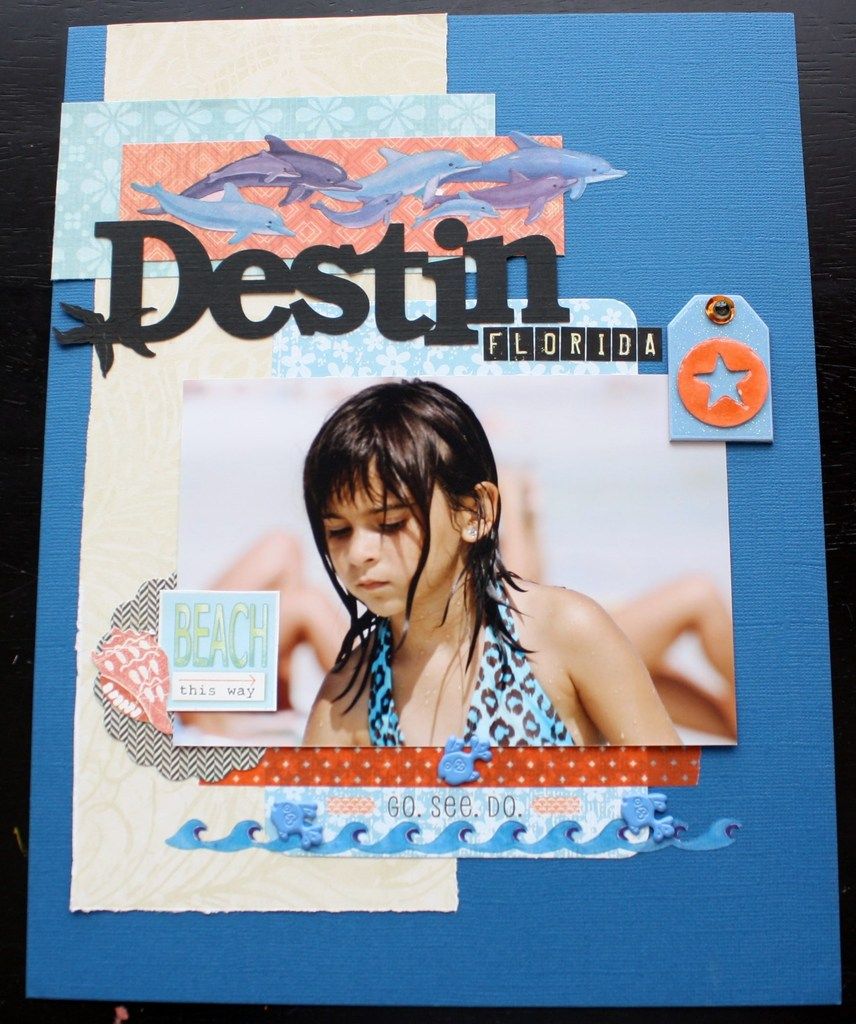 This is a layout of my Grandee Shani on the beach in 2013.
I pulled a Pagemaps sketch from March 2008 to start this layout and I think you can kind of see the overall gist of it in the layout I created even though they don't look exactly alike.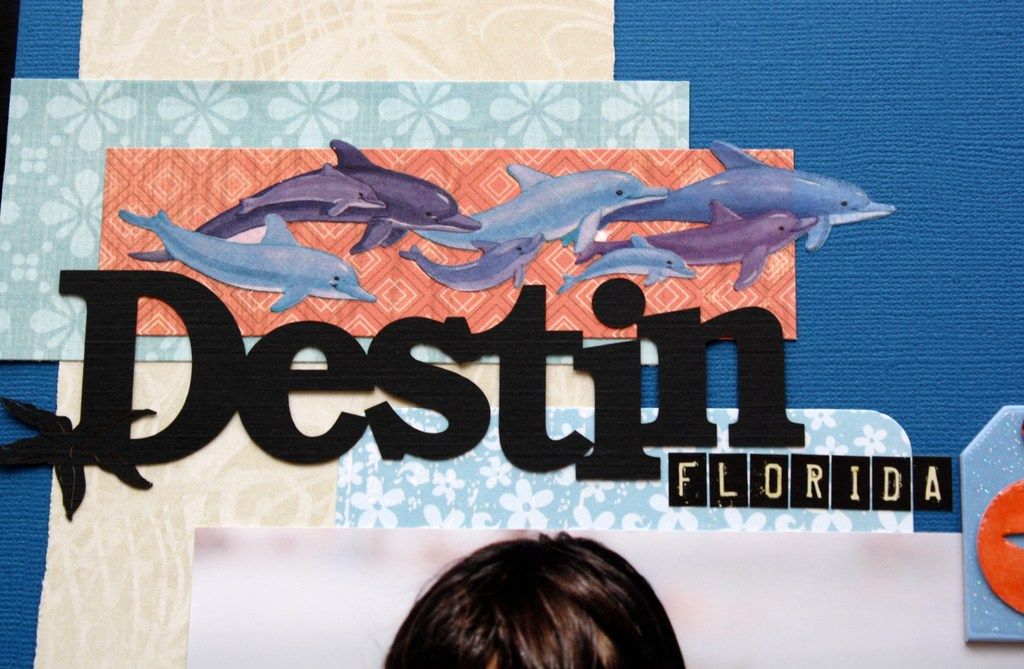 I did add the background cardstock to my kit since I was getting limited on background papers. I used a laser cut that I bought at a scrapbooking store in Destin, I have it in several different colors but I felt like the black one fit this layout the best.
The dolphins are from a sticker sheet that has been in my stash for years and years. I also pulled out one of the embellishments I made for my January CKC kit, I had tossed it into a bowl on my desk and I just rummaged through it to find something orange to balance the orange on the page.
I cut the pocket page card in half and used half on top and half on bottom. I also went digging into my leftover bowl on my desk and found those little fishy brads, do you remember when shaped brads were all the rage? I still have a few in my stash and love that I was able to finally use a few here.
Thanks for visiting my blog today Friends!!!