Today I'm sharing another layout from my February 2015 CKC.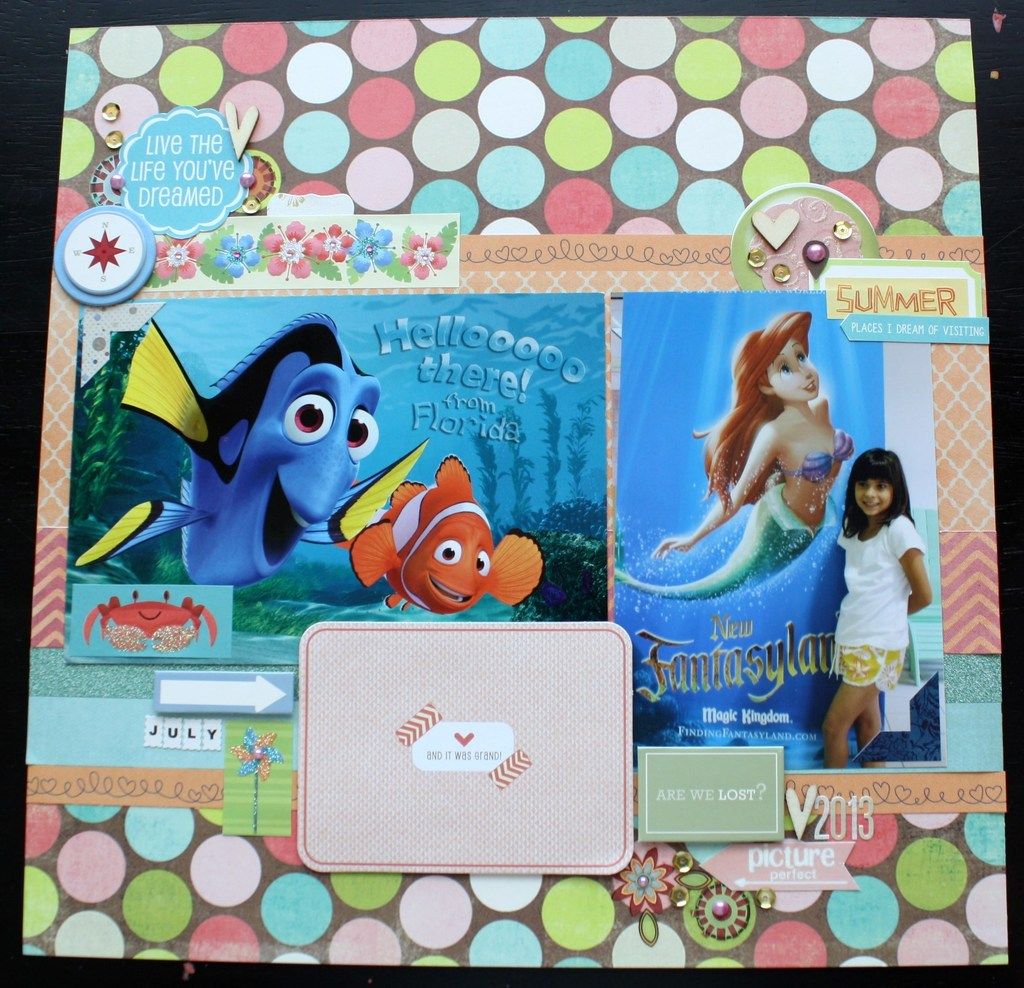 This layout is of my sweet Grandee Shani, I was able to use a postcard that we picked up several years ago too.
I started off with a sketch from Pagemaps July 2008 and as you can see, my layout doesn't look anything like the sketch. That's the beauty of starting with a sketch, it's quite literally a starting point and you can change or alter it however you like.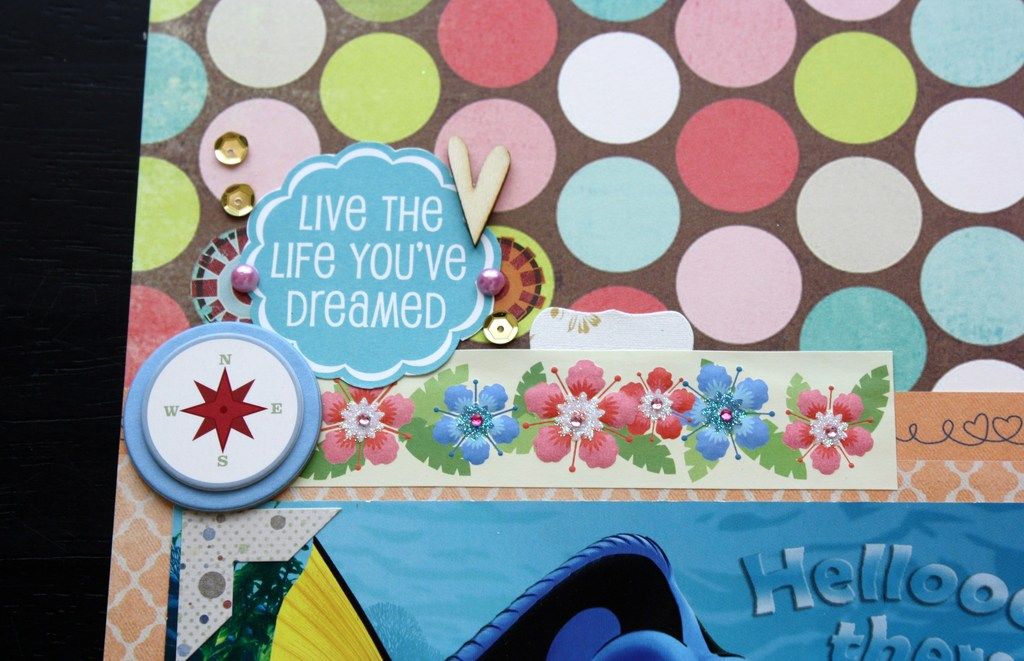 I used rub ons, a cut out from a pocket page card, some random stickers, wood veneer, sequins, pearls and a chipboard nautical embellishment here.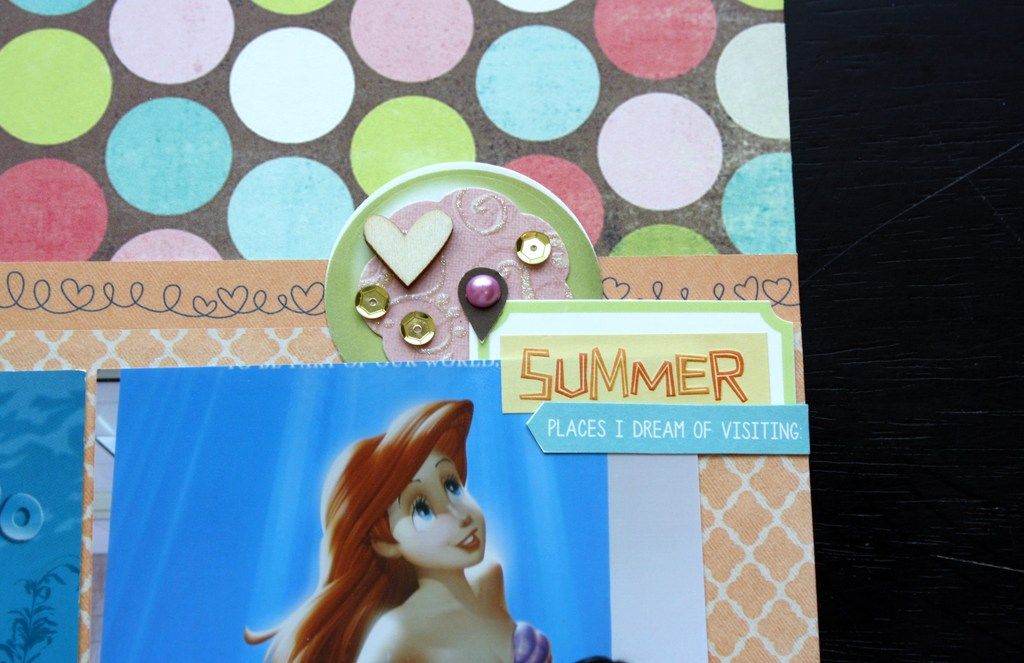 More stickers, cut outs, home made die cuts, wood veneer, sequins and pearls.
I even used border strips that I cut off of the paper here along the top and bottom, it's the squiggly heart paper. I added more rub ons, sequins, cut aparts, chipboard embellishment, wood veneer, pears and a tiny alpha from my kit.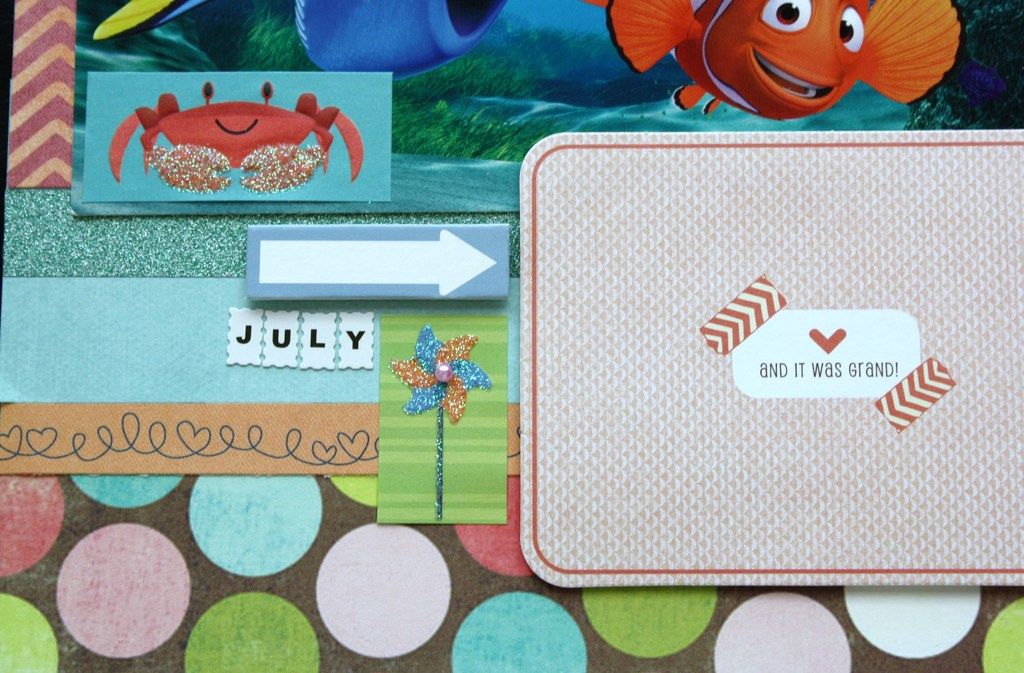 I also used a pocket page card here, I popped it up on foam adhesive and also added some additional stickers, a chipboard embellishment and another tiny alpha.
Thanks for visiting my blog today friends!!