Today I am sharing another layout from my March 2015 Counterfeit Kit Challenge Kit.
The layout is of my sister.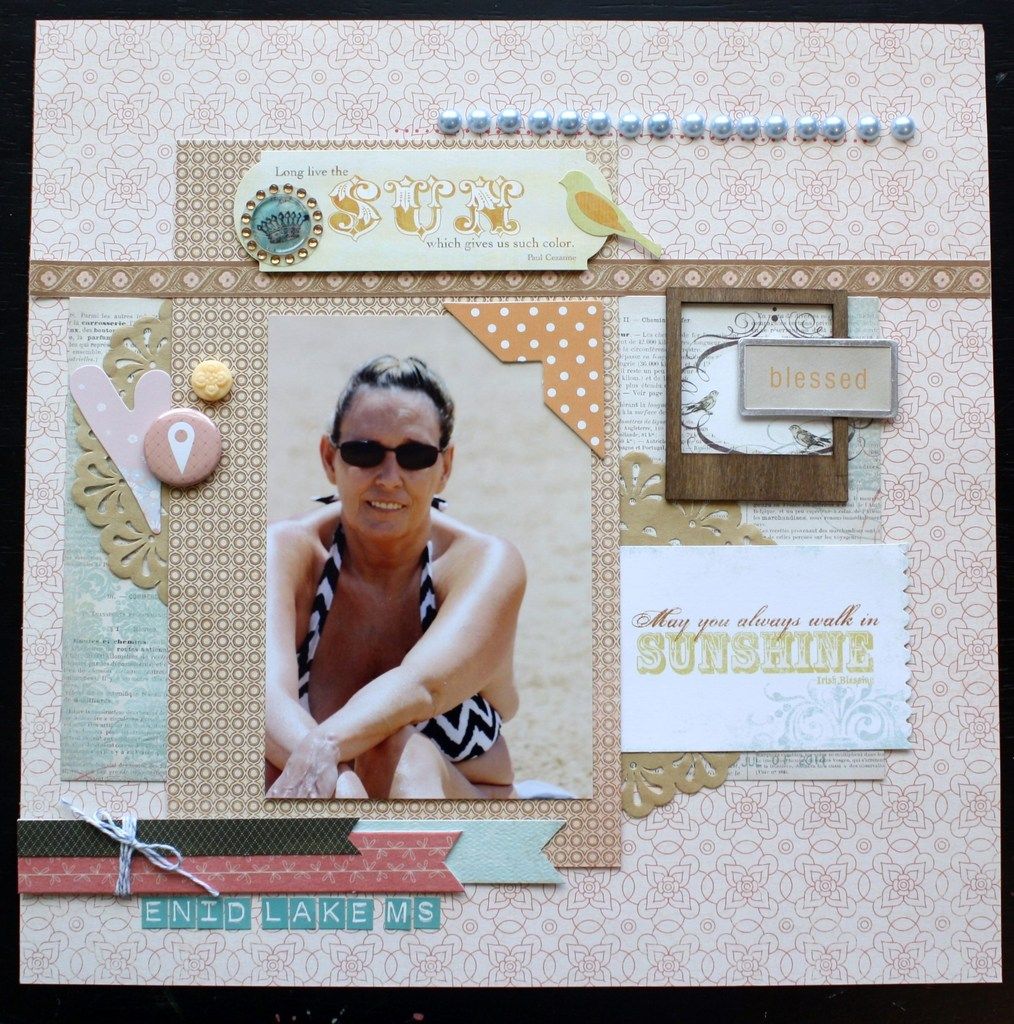 We were on the beach at Enid Lake Mississippi enjoying the sun, sand and water.
I was inspired to make the layout using a sketch from Pagemaps December 2007.
I added a strip of pearls along the top of the layout and as you can also see I added a border strip along the top of the photo.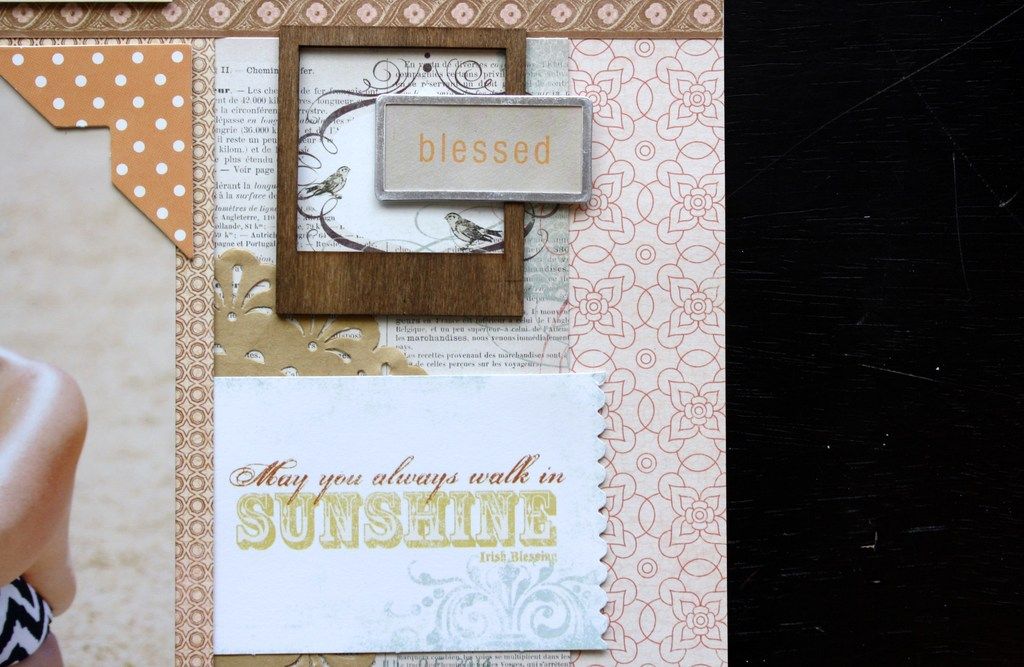 I added a wood veneer frame here on top of a bit of a 6x6 paper from one of the paper pads I pulled into my kit.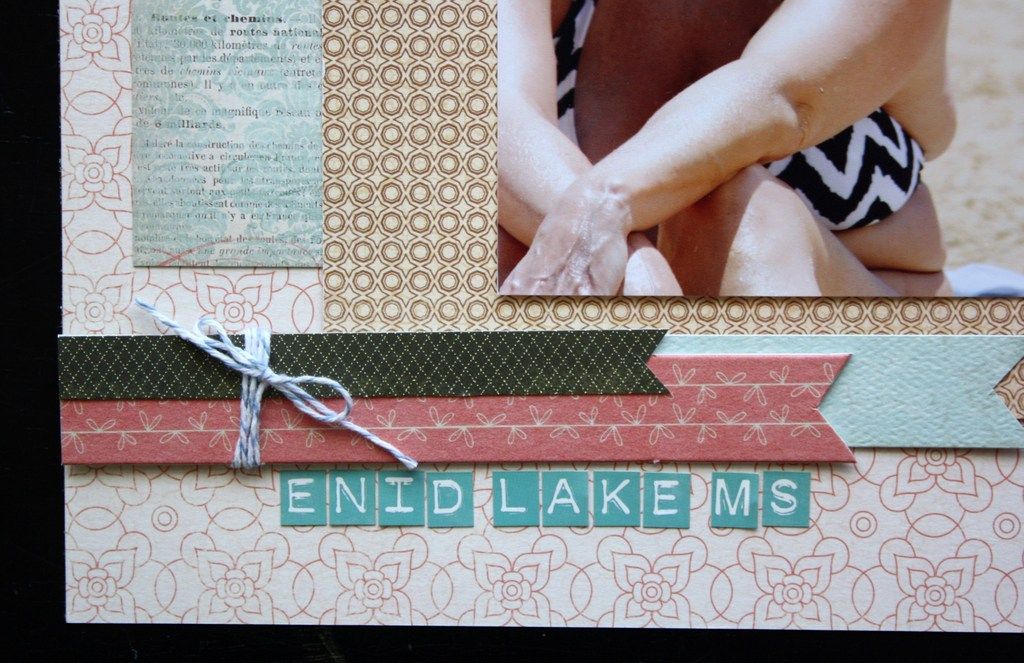 Here I added several bits of scraps along with a coaster board ribbon embellishment that I cut into and gave a banner tail to match the scraps.
I added a bit of a doily here along with a heart sticker, a flair and a resin piece.
Thanks for visiting my blog today Friends!