Today I am sharing more pocket pages that I created using photos from a flight I took and of my Family Reunion in Enid, Mississippi using my March 2015 CKC.
The flight was kind of eventful, we had to sit on the tarmac for over an hour waiting for a summer storm to pass that caused tornados in other areas. Once the storm passed and we lifted off then we had to fly through some pretty powerful thunderclouds and winds. Not my favorite takeoff ever but once above the storm it wasn't a bad flight.
I did add a few pocket page card and a few additional stickers on this page.
I added a chipboard embellishment here that I cut in half.
More bits of embellishment along with cards.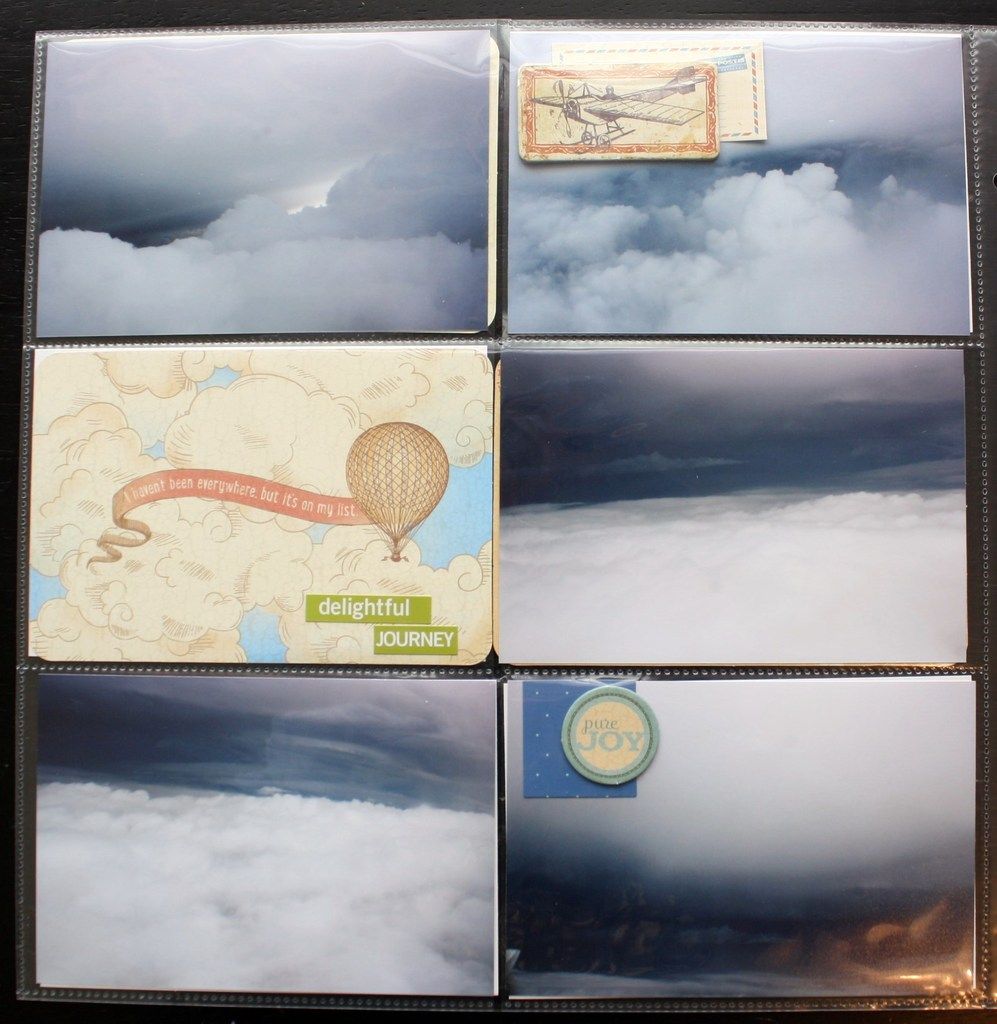 Still more bits of embellishments.
Have I mentioned that I love looking at the clouds?
And finally some of the photos of my family reunion.
Thanks for visiting my blog today Friends!!